The ULEZ pollution charge is set to cover the whole of London under new plans announced by the Mayor of London today.
Sadiq Khan has announced the expansion in a bid to tackle the climate emergency, congestion and provide cleaner air for residents up to the existing Low Emission Zone boundary.
From 29th August 2023, ULEZ will affect five million more Londoners and mean thousands more drivers could face the daily fee of £12.50 for using London's roads.
Khan said: "Expanding the ULEZ London-wide has not been an easy decision.
"As mayor, I'm not willing to turn a blind eye because it's clear the cost of inaction – to our economy, to livelihoods, to the environment and the health of Londoners – would be a far too high a price to pay. 
"Expanding ULEZ is the right choice for our city and something that I know will help us to continue building a better, greener, fairer and healthier London for everyone."
Khan added polluted air contributes to life-long diseases and thousands of premature deaths every year, and that toxic particles get into children's lungs and brains and stunt growth.
More than 500,000 Londoners live with asthma, with more than half of these living in outer London boroughs.
According to the Mayor, expanding ULEZ London-wide will save 27,000 tonnes of CO2 in outer London and reduce nitrogen oxides emissions from cars and vans in outer London by 10% and 7% respectively.
A £110m scrappage scheme, retrofit grants, exemption periods and improved transport links will support people and businesses adjust to the expanded zone.
These transport links include improved links between Harold Hill and Upminster, new services at Brent Cross and improved services in Southall.
Leonie Cooper AM, Labour's London Assembly Environment spokesperson, said: "All Londoners should have access to clean air. Expanding the ULEZ is the bold action needed to tackle air pollution.
"The ULEZ has hugely improved air quality and the health of millions in inner London. Now children in outer London will be able to breathe clean air too."
The move to expand the ULEZ zone London-wide has not been without criticism.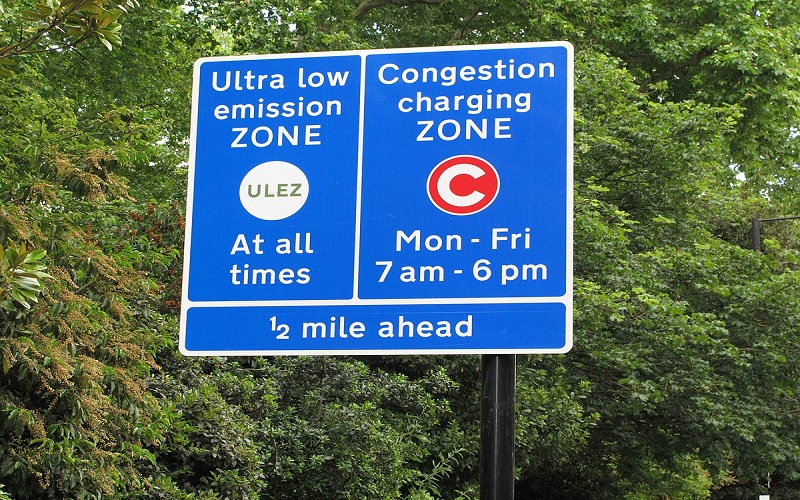 A TfL public consultation found that 80% of people in affected areas were opposed to expansion of the zone.
Nick Rogers, a Conservative Assembly Member for South West London, said: "Now is not the time to hammer Londoners with a £12.50 daily cost-of-living charge.
"Residents have made their views very clear to the mayor: they do not want the ULEZ expansion.
"The mayor must listen to them, scrap these plans and use the £250m saved on real measures that tackle air pollution."
Louie French, Conservative MP for Old Bexley and Sidcup said: "I am outraged that Sadiq Khan has announced he is pursuing his disgraceful ULEZ expansion to cover all of Greater London and Bexley from August next year.
"This is set to impact over 28,000 vehicles in Bexley alone which means that those drivers will face bills of £12.50 a day and up to £4,500 a year just to drive.
"The overwhelming level of objection to the plans including 80% of people employed, 80% of business owners and 89% of black cab drivers reflects how the expansion to places like Bexley ignores the character and transport connectivity in the area and the significant impact this will have on families, businesses and key workers.
"To spend double on cameras to fine people versus the scrappage scheme to help people, highlights again how this policy is about raising money on the backs of hard working Londoners rather than clean air."
However, Gareth Thomas MP, Harrow West, said: "Outer London boroughs will now benefit from the proven impact ULEZ can have in reducing roadside air pollution.
"Expanding these world leading standards to the whole city will mean that millions more people will be able to breathe cleaner air and live healthier lives."
The ULEZ scheme was introduced in 2019, with drivers charged to enter the area within the north and south circular roads.
People driving the most polluting cars who live in the ULEZ are not exempt from daily charges.
For further information about the ULEZ and to see if your car will be compliant, click here.