A Bexley MP has launched a petition to challenge the expansion of the Ultra Low Emission Zone (ULEZ) scheme to the whole of the capital next year.
Louie French, Conservative MP for Old Bexley and Sidcup is using the petition to challenge London Mayor Sadiq Khan's expansion of the ULEZ scheme, which charges motorists for use of high pollution vehicles inside the zone.
Transport for London (TfL) today launched a consultation on the proposal, which has outraged French.
He claims his constituents who do not have access to a tube station and are reliant on cars will be forced to sell them or face a £12.50 a day charge when the scheme is launched on 29th August next year.
French said: "Whilst I completely believe action must be taken to tackle air pollution and I welcome the Government's action on this, there is no clear evidence that the expanded ULEZ will improve air quality in outer London boroughs like Bexley. 
"The Mayor of London has not only asked TfL to consult on expanding ULEZ to Greater London, but also to develop a proposal for future road user charges for delivery later this decade.
"This leads to the concern of once the cameras are in place, whose vehicles will be taxed next?
"If Sadiq Khan wanted to help tackle air pollution, investment should be made to support people with the transition to electric vehicles, including the installation of electric vehicle charging points.
"These plans are yet another attack on outer London areas like Bexley by the Mayor of London."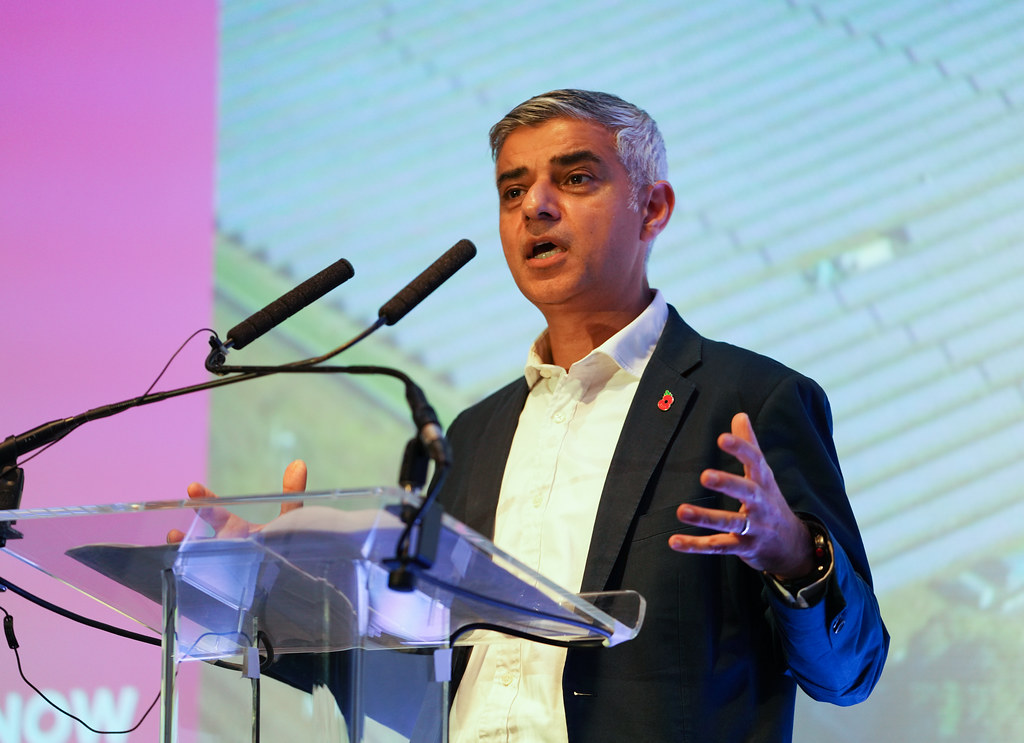 A spokesman for the mayor said: "Toxic air is a social justice issue, as it's the poorest and most vulnerable people who suffer the worst effects of pollution. 4,000 Londoners die early each year because of it with the majority in outer London.
"By expanding the ULEZ the Mayor is taking bold action to tackle dangerous toxic air. Only people driving the most polluting vehicles have to pay for the ULEZ.
"Over 80% of drivers in outer London already have cars that are ULEZ compliant, and therefore won't have to pay if the ULEZ expansion is confirmed following public consultation.
"When weighing up the different options, the rising cost of living was a key consideration.
"With Londoners' budgets under pressure, the Mayor would not ask Londoners to pay more unless he was convinced it is justified to reduce pollution, save lives and protect health.
"The Mayor is committed to delivering the biggest scrappage scheme feasible to help Londoners most in need of support to move to ULEZ compliant vehicles.
"He is also demanding the Government provide funding for a scrappage scheme in London, like it's doing for many other cities around the country."
TfL will carry out a major consultation to develop the proposals in the coming months.
City Hall recently released data showing toxic air is reducing far more slowing in outer London.
Greenwich and Bexley Green Party said: "Extending the ULEZ to Bexley and Sidcup is a step in the right direction.
"We acknowledge that some people will be financially challenged by the ULEZ expansion because of the cost of living crisis, which may warrant consideration of targeted support in specific circumstances.
"But the expansion of the ULEZ has benefits to the public as a whole that greatly outweigh the costs.
"Addressing air pollution and the climate crisis cannot wait and the main cause of this is exhaust emissions from transport.
"Air pollution has serious negative impacts on all Londoners, but especially children and the elderly and those who live on busy arterial roads, typically on low incomes.
"Greenwich and Bexley's Green Party's view is that we will all enjoy a better, healthier city if we can not only eliminate exhaust emissions from internal combustion engines in cars, HGVs and motorcycles as soon as possible, but also reduce the volume of vehicles on the road.
"We would achieve this by investing heavily in safe active travel, low-traffic neighbourhoods and better public transport.
"London has air pollution levels that significantly exceed the World Health Organization (WHO) guidelines even on good days.
"The main cause of this is exhaust emissions from transport."
Londoners can have their say on the expansion of the ULEZ by filling out this consultation form here.
Featured image courtesy of Louie French's office