An elderly cat from Croydon called Rupert has been granted a fairytale tenth life thanks to an animal charity.
Rupert will be taking his first step towards a comfortable retirement as he moves in with a new foster parent.
The fortunate feeline was first discovered in a Croydon garden by Croydon Animal Samaritans (CAS) volunteers last April after being abandoned. They believe he is around 10 years old.
Rupert has a dual diagnosis of diabetes and irritable bowel disease and was found severely malnourished weighing just 3kgs.
Alongside a long list of health issues, Rupert had become wary of human contact.
Karen Gray, a 51-year-old volunteer for CAS, described Rupert as 'a shadow of his fun-loving self' when they found him.
That is partly why Gray, a construction manager, created a Go Fund Me appeal to support Rupert in his recovery and to publicise his story.
The appeal page, set up in November last year, gained wide-ranging support and has also received many anonymous donations.
CAS, based in South Croydon, moved Rupert to one of their rescue centres, where they rehabilitate and socialise the borough's abandoned animals.
Rupert subsequently received the dedicated veterinary care that CAS provide to each stray they find.
Gray commented that 'Rupert's weight has increased to nearly 5kg and he is completely obsessed with food.'
Rupert is known by all of the CAS volunteers as a 'real character'.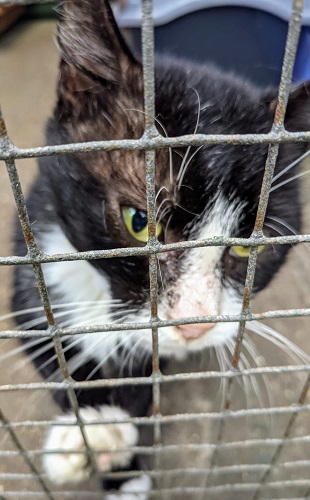 However, his chronic health conditions have meant that caring for an elderly cat like Rupert has been a challenge.
The estimated cost of supporting Rupert is approximately £2,900 a year.
This estimate covers everything from regular insulin injections to probiotic powder.
The cost of meeting Rupert's medical needs was a key reason why Mrs Gray created the appeal page in the first place.
Although CAS promise to support animals throughout their lifetime, they make a concerted effort to rehouse the animals as soon as possible.
Luckily for Rupert, a cat-loving individual from CAS's foster network decided to take him in as a permanent member of their house.
Unfortunately, Rupert's heartwarming story is an exception to the wider trend of abandonment that has blighted the UK in recent years.
The number of abandoned animals has skyrocketed since the start of the pandemic.
This is often attributed to the surge in demand for domestic pets by ill-prepared owners.
The RSPCA also warned earlier this month of the threat to animal welfare posed by the current cost of living crisis.
Dr Samantha Gaines, a pet welfare expert from the RSPCA said: "We are seeing an increase in the number of animals being abandoned as well as being surrendered.
"We fear this could worsen as people return to the office or struggle with increasing costs of living."
Although CAS has managed to rehome over 400 abandoned animals in the last year many more are still yet to find a permanent home.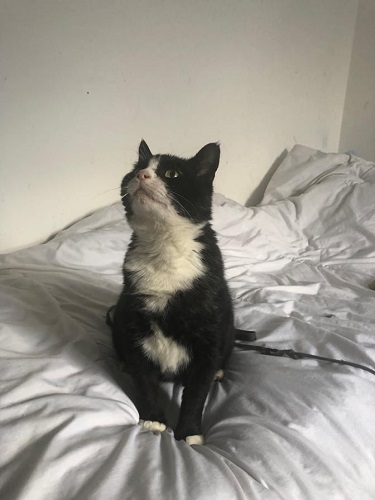 That is why Mrs Gray plans to leave the appeal page open for donations and awareness of CAS's work.
CAS is an entirely voluntary organisation, which Gray said 'could always do with more donations'.
CAS also publish a list of all their animals looking for new homes on their website.
Meanwhile, Rupert is back to his mischievous best and is spending a 'trial' weekend with his new owner this coming weekend.
Gray said: "He will do so much better when he knows he's the king of his castle."