Croydon's very own Muslim drag queen Asifa Lahore believes the borough's LGBTQ community needs a dedicated space.
Lahore, 38, has been involved in drag for over a decade now and has performed across the globe.
She also holds the noteworthy title of being the UK's first out Muslim drag queen.
After moving to Croydon in 2015, Lahore quickly became involved with the borough's burgeoning queer community.
Speaking from Pakistan, Lahore claimed that as Croydon was south west London's largest borough, it will statistically have the largest LGBTQ community.
Figures from a 2010 report on the borough's demography estimated that the size of the LGBTQ community could range between 15,000 and 30,000 people.
This number will have undoubtedly risen since then considering Croydon's residential and commercial expansion in the past decade.
However, despite these numbers, Lahore thinks the LGBTQ community needs to make itself heard.
She said: "Croydon itself doesn't have a dedicated queer venue."
"Charities such as Metro have been providing LGBTQ youth groups, which show that there is a need for such a space."
Lahore regarded this as an ongoing disappointment and a mark against the borough.
"Whenever we do events for the community and its allies we get a great response," said Lahore.
The events she is referring to largely happen at the Oval Tavern and Norwood's Stanley Arts.
There is also the large annual Croydon Pridefest, which she has hosted since 2017.
Lahore frequently performs at the Oval Tavern at their drag night, which is held on the last Thursday of every month.
Stanley Arts, situated in a grade two listed building, also has a history of putting on LGBTQ events despite not being a dedicated queer venue.
The venue will be holding the debut Croydon Pride's Talent Show tomorrow, which will conclude their LGBTQ history month celebrations.
This event, hosted by Lahore, is set to showcase the sheer quality and diversity of Croydon's queer talent.
Comedians, pole dancers, musicians and, of course, drag artists will be performing on the night.
Mark Goldby, 34, an artist and guest panellist on tomorrow's talent show, has also expressed concerns about the absence of a queer venue in the borough.
Goldby said: "The new model for what a queer venue looks like is uncertain during a post-covid time when the bar industry is already struggling.
"More discussion needs to be had around investment into permanent spaces that can be run as queer dedicated spaces."
Goldby also chronicled Croydon's LGBTQ history in a blog for the Museum of Croydon last year.
"Queer venues in Croydon have historically been pubs and clubs. In the 90s there was The Bird in Hand on Sydenham Road, Streets in Penge and PJ's Bar in Thornton Heath,"said Goldby.
Although these venues have long since welcomed punters, the appetite for queer events in Croydon has not subsided.
In fact, Lahore herself admits to being busier now than before the pandemic.
She performs most nights of the week.
"It's been chock-a-block," she exclaimed.
Lahore partially credits the recent boost in support for queer culture to the runaway success of shows like Ru Paul's Drag Race.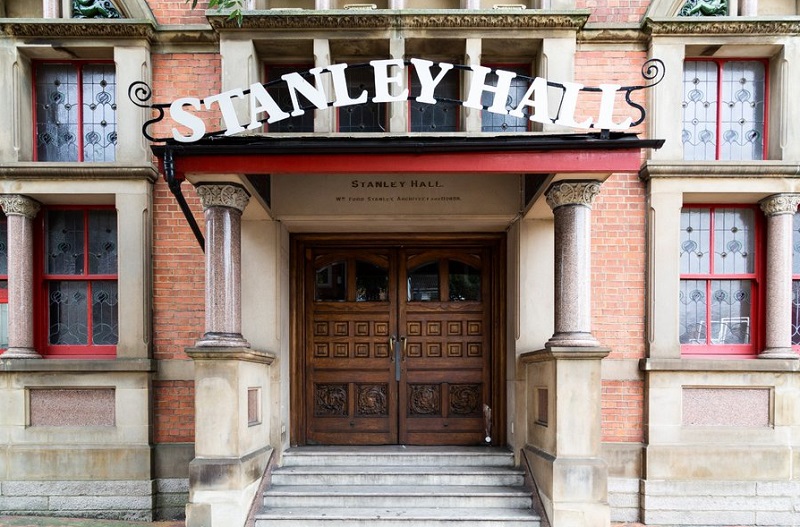 This boost in popularity has clearly had an impact on Croydon's queer community as many of the talent show's contestants are young and from a range of backgrounds.
Lahore, who herself first came to prominence via a drag talent show, said she was proud of the plethora of diversity of the event's contestants.
Lahore was particularly struck by the participation of a young Muslim queen called Imzy, who was introduced to drag through Lahore's pioneering work.
Evie Hill, the assistant producer for Stanley Arts, praised Croydon's queer community in helping them make the event a reality.