Students at the University of Greenwich failed to turn out to a referendum on supporting university staff strikes.
Members of the Greenwich Students' Union were polled online last weekend on whether to support the planned 18 days of University and College Union (UCU) strike action arising from pay and conditions disputes.
The vote was triggered by the body's Board of Trustees after fears of disrupted teaching were raised by members of the student body.
However, the referendum results were ultimately rendered invalid after fewer than 500 of the over 20,000 Greenwich Students' Union membership voted.
Due to the insufficient turnout, the SU's Student Assembly's November decision to support the strikes will now continue to stand.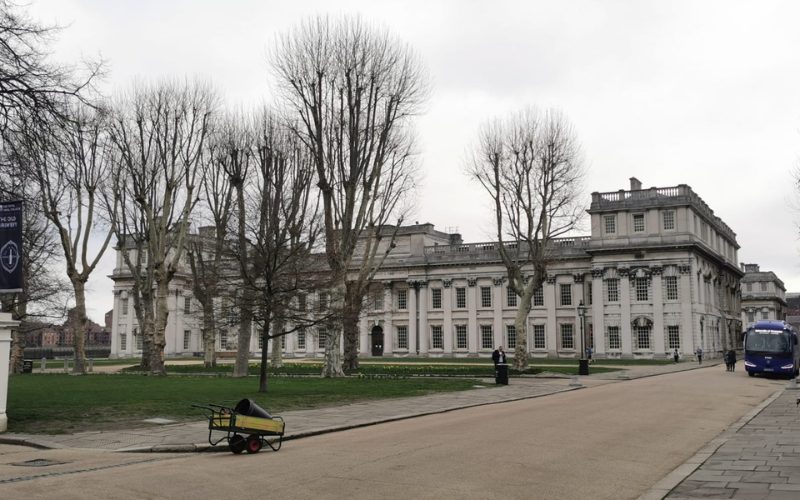 Students we spoke to on campus were not aware the referendum had taken place and felt young people had become disengaged from wider issues.
Accounting student Sanjeeth Siva, 18, said: "They probably feel like they have more problems than their teachers being on strike.
"I just think there are way too many problems as well that they have a care for."
Iustin Lubascu, 19, said:  "They're not encouraged (to get involved), or they think that it doesn't matter as much as other stuff going on."
A spokesperson for the university said: "We continue to work to minimise the impact of the current industrial action on our students and the majority of our teaching has continued as usual".
The University of Greenwich UCU co-chair Richard Wild said he had not expected the result to fail to garner to necessary turnout.
Wild said: "We spoke with some very active students in the vote yes campaign and our members also reached out to our own students so it was a little disappointing personally that not enough students voted."
The UCU have since paused their planned strike action after making "significant progress", hoping to enable a "period of calm" to would continue to push talks forward.
The union is currently balloting members on whether to resume strike action, a position which the Greenwich chapter supports.
The GSU have been reached out to for comment.