Adidas has chosen a resident from Greenwich to be one of the faces of a brand new campaign for Breast Cancer Awareness Month.
Stella Maher was diagnosed with breast cancer in 2014 and has since found strength in nature and the outdoors through her breast cancer diagnosis.
Adidas' new 'Strength in Nature' campaign has launched a Breast Cancer Awareness Month collection to support the vital work carried out by Breast Cancer Now.
Stella, 58, said: "My confidence hit rock bottom.
"My oncologist recommended Breast Cancer Now's Moving Forward course, which helped me to realise I wasn't alone.
"I realised I wanted to do more to help women like me.
"That's why I started volunteering for Breast Cancer Now, so I could raise more awareness of the disease and share my story."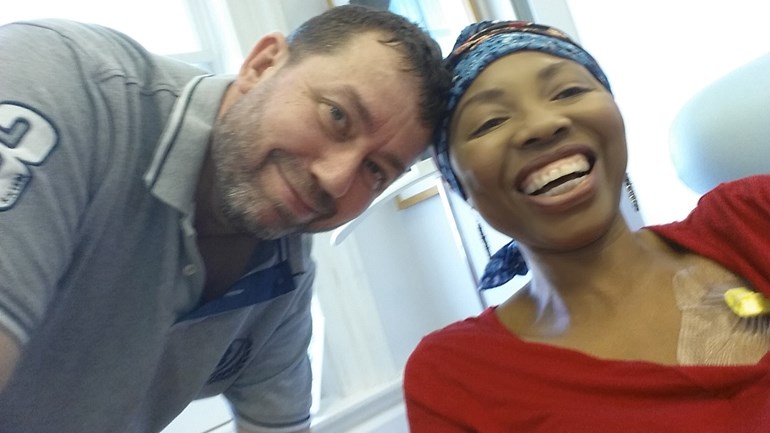 Stella finished her treatment in 2015 and said she struggled the most with the physical changes her treatment caused her.
Alongside Stella, Emma, from Sheffield, and Jane, from Glasgow, have also been chosen to model the collection.
Stella said: "It's really amazing to be part of a campaign that is raising money for breast cancer services.
"After being supported by Breast Cancer Now, I know I'm not alone in feeling lost and low once treatment ends.
"Money raised from the Strength in Nature collection will make a difference to so many men and women, so that we can feel supported, empowered, confident and in control during and after breast cancer treatment."
For each item sold from Adidas' strength in Nature collection, £15 will be donated to Breast Cancer Now to support their life-changing research and support services.
The limited collection is available until the end of October.
Director of Fundraising, Communications and Engagement at Breast Cancer Now Rachael Franklin, said: "We are so delighted to be partnering with Adidas this Breast Cancer Awareness month.
"This campaign powerfully conveys benefits of the outdoors for many people who experience a breast cancer diagnosis."