Lewisham residents gathered outside of the town hall this week to deliver Christmas cards showing devastating living conditions to Sophie Davis, the cabinet member for housing.
Twenty-five members of the local alliance, including families whose children have suffered due to sub-standard social housing, delivered cards featuring messages such as "All I want for Christmas is for my walls to not be crumbling".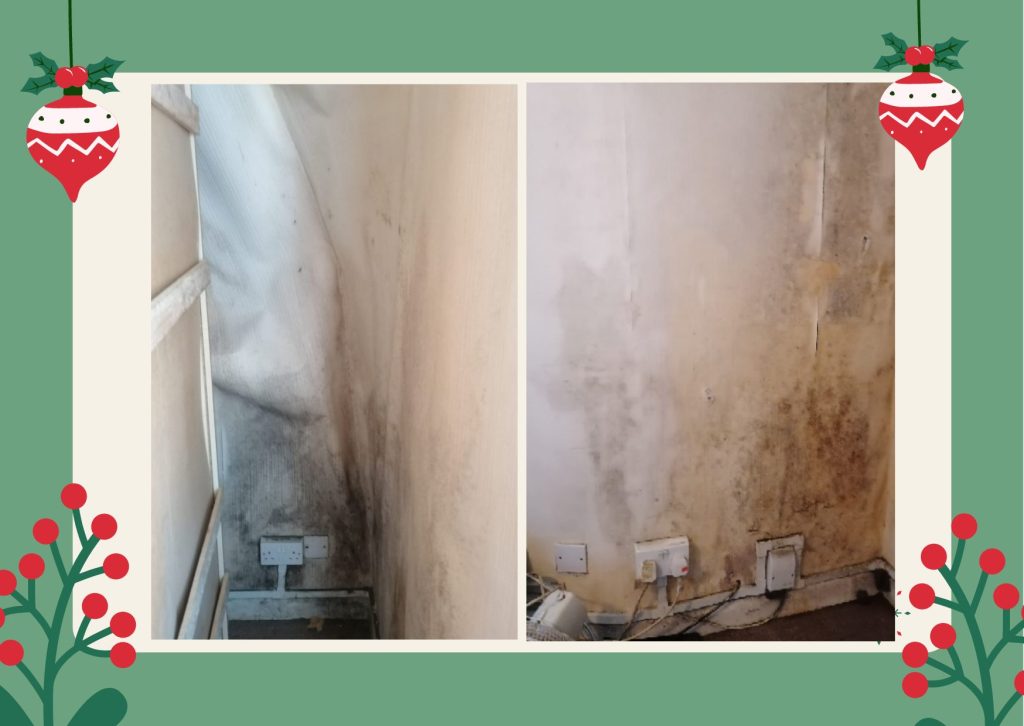 In light of the tragic circumstances surrounding the death of Awaab Ishak, who died of respiratory problems due to damp and mould in a Rochdale Boroughwide Housing property, the group are desperate to highlight similar environmental risks in Lewisham.
A representative from migrants' rights charity Lewisham Migrant Network said: "No one should have to endure freezing temperatures because their window has fallen out and no one has bothered to replace it, not one should escape a war only to find themselves battling for a safe home."
One mother described how her son has developed asthma due to mould within their family home, to the point where he requires an inhaler.
The campaign, which is the result of many repair and maintenance requests left unresolved, has been acknowledge by Councillor Sophie Davis who said that the conditions were not acceptable, and that the Council were 'working on solutions'.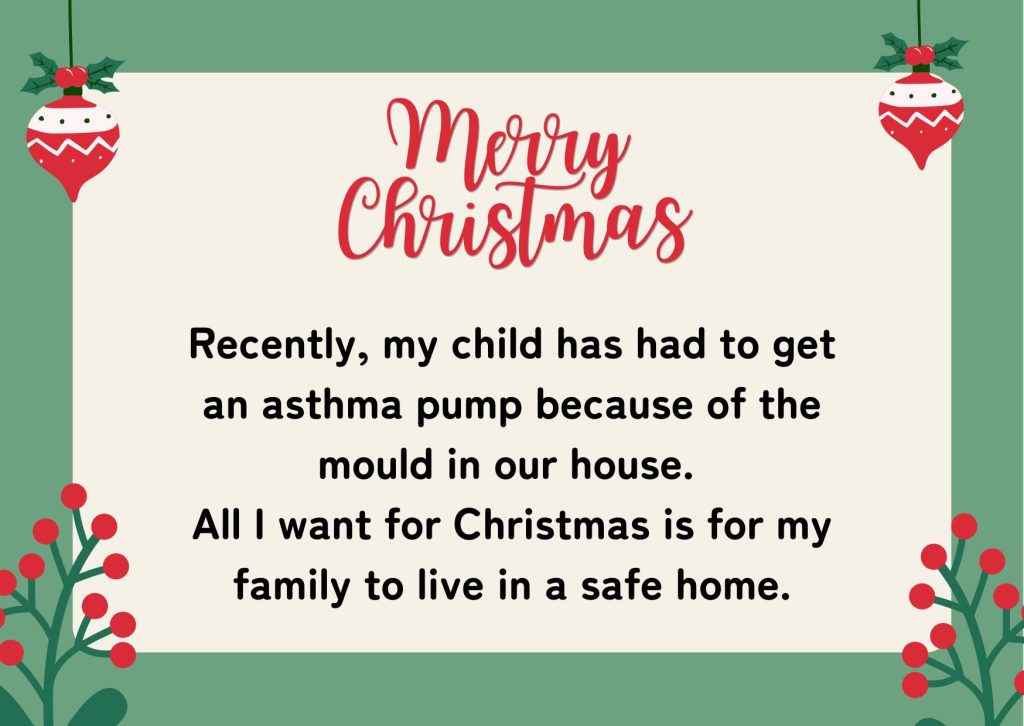 As the temperature drops to below zero in the UK, the duty of local authorities to safe-guard vulnerable residents cannot be stressed enough.
In April Mayor of Lewisham Damien Egan made public commitments to local citizens to implement a series of policies designed by local people for local people.
Suggested changes include new approaches to auditing conditions, refining the escalation process and improving cultural competence training for council staff.