Despite the winter warmth, it's now time to don a thick scarf and celebrate the age old tradition of Bonfire Night at London's biggest events next weekend.
Alexandra Palace Fireworks Festival – Saturday 5th November
Described as the 'Glastonbury of Fireworks' by ITV, gates open from 16:00 on November 5th for Ally Pally's legendary fireworks display.
Enjoy panoramic views of the capital to the melodies of this year's headliner and DJ, Gok Wan.
Inside the German Bier Fest there will also be an Oompah Band and an Elvis Presley tribute show.
Ally Pally's display will also offer some favourite winter warmers to line your stomach before the show, with delicious street food.
Tickets range from £11.50 for under 15s, to £16.50 for adults. Those who fancy iceskating too can expect to pay £30.
Ally Pally, said it will be: "The capital's hottest bonfire night for a reason."
Battersea Park Fireworks – Saturday 5th and Sunday 6th November
It's a weekend of double trouble for Wandsworth Council's epic two-nighter fireworks extravaganza.
Saturday 5th will see a bonfire and fireworks display while Sunday 6th will play host to a family-friendly virtual light display.
You can also expect a surplus of warming food stalls and a 'Sweetie-land' for children.
Barnes Fireworks – Saturday 5th November
Also on November 5th, Barnes Sports Club is set to host Barnes Bonfire Night.
Watch the sky dance with light, warm up by the food and drink stall or start building your Guy for the Best Guy competition, there's something for everyone.
The winner has the honour of lighting the bonfire.
Richmond Fireworks – Sunday 6th November
If you're in South West London you can enjoy Richmond's annual fireworks display at the Athletic Ground from 4:30pm on Sunday November 6th.
Before the fireworks explode into action, this family friendly celebration will see funfair rides, mulled wine, hot food options, candy floss and popcorn stalls and an after-party in the Members Bar.
Richmond Athletic Ground, said: "It's a spectacular evening of family fun with a choreographed fireworks display by multi award-winning Phoenix Fireworks."
Tickets start at £6 and people are encouraged to book in advance.
Harrow Fireworks – Saturday 5th November
Save your pennies in Harrow and enjoy free entry to Byron Park fireworks display between 12pm and 3pm next Saturday.
There will be a world food arena, children's face painting, henna art and a funfair before a fireworks display from 7.30pm.
The display will be a ticketed event.
Wimbledon Park Fireworks – Friday 4th November
Merton Council are set to run two official firework shows.
There will be a food village and children's funfair in Wimbledon Park alongside the fireworks display.
The display will have an eclectic musical theme in this two-part show.
From 6.45pm visitors can enjoy 'feel good pop' music, and from 8.30pm, they can remember the late Queen Elizabeth II with a 'Kings and Queens' theme.
Chiswick Fireworks Extravaganza – Thursday 3rd November
Chiswick will see the return of the 'Firewalk'.
The charity event raises money to support the Shooting Star Children's Hospices.
It will take place at Chiswick Park at 5:30pm ahead of the show.
Fireworks Extravaganza also returns, promising to light up the sky.
Event organisers, said it will be: "A show of light, fire and music that's not to be missed."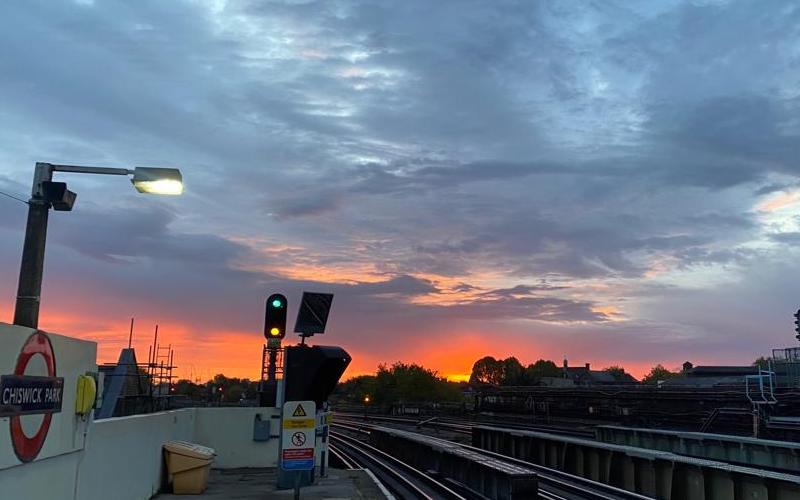 Transport links for Chiswick's fireworks display include the Piccadilly Line to Acton Town, the District Line to Chiswick Park or the Overground to South Acton.
Regular buses also run.
Morden Park Fireworks – Saturday 5th November
Morden Park will play host to food stalls, a funfair and two different fireworks displays on November 5th.
Dulwich Fireworks – Saturday 5th November
Save your pennies with Dulwich's family friendly fireworks display on November 5th.
The 'kids for a quid' offer is back for the fireworks at Dulwich Sports Club — making it popular with local families. The 20-minute display is accompanied by the likes of burgers, Indian, and pizza — washed down with ale or mulled wine.
Bromley Fireworks – Saturday 5th November
The grounds of Bromley High School will again host this year's fireworks display.
There will be food stalls, funfair rides and a bar serving alcoholic and non-alcoholic drinks.
Top Tips for making the most of your bonfire night:
Make sure to book in advance: Many of these events are set to sell out quickly so be sure to book tickets as soon as possible to ensure an autumnal night of fun.
Remember to bring some cash: In an increasingly cashless society, many of the food stalls above will be run by local businesses who request cash payments for your warming, winter snacks.
Wrap up warm: Following a mild October, temperatures will start to decline as we head towards Winter, so make sure to layer-up and keep children wrapped up warm.
Featured Image Credits: Flickr – Tony Hisgett via Flickr under CC BY 2.0 license