An interactive football and dining experience is offering a new World Cup 'Work and Watch' scheme at the O2 in Greenwich.
A world-first at combining immersive gaming and food, Toca Social offers people who don't want to miss World Cup games a work space and a chance to unwind in one of their football boxes.
With England progressing to the round of 16 with a dominant victory over Wales last night, now fans can flock to Toca Social for Sunday's game versus Senegal.
Liam Terrington, a 21-year-old graphic designer at Sports Interactive (SI), went to Toca Social this week.
He said: "I would say it is one of the best value for money events I have been to.
"£20 to go to Toca Social with unlimited tea, coffee and lunch included whilst being able to play all the games in their virtual football boxes, is just so good.
"Also being able to watch all of the World Cup games, there was nothing to complain about."
When you arrive, you find a space in front of the big screen to set up your work, connect to the free Wi-Fi and crack on with some coffee.
Terrington added: "It was so good to have my own space to work, the Wi-Fi was great and being able to take as much time off the working day to play as many of the football games was amazing too.
"It really helped break up my working day."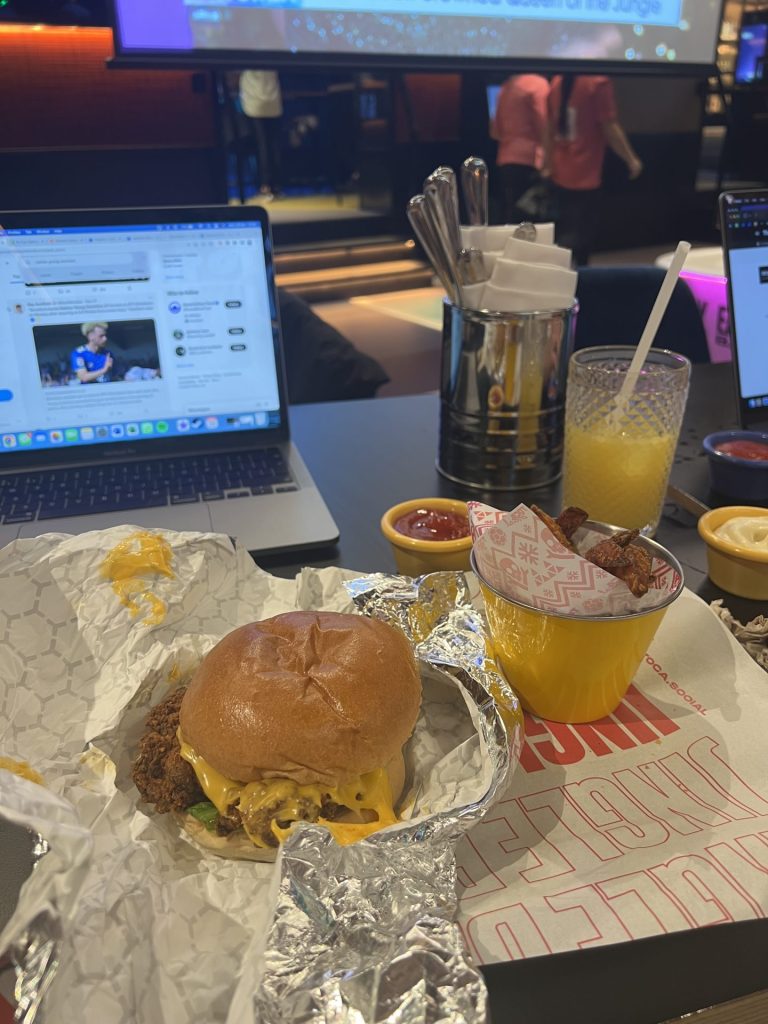 As the day continues, all of the games are shown in front of you and then it comes around to lunch where you can enjoy a 'bun and a beer' which is included in your entry price.
It isn't just burgers and beer though, there is the option to get wings and also a soft drink.
If you need a break from your laptop, you can head into one of the boxes and kick away the stress by playing a range of different interactive games with three levels of difficulty.
To find out more head over to their website.