By Megan Armitage
ABBIE Ward's newfound influence away from the pitch can steer England to a fifth consecutive TikTok Women's Six Nations title, according to Red Roses teammate Bryony Cleall.
The 29-year-old Bristol Bears lock revealed she would not be in contention for the 2023 TikTok Women's Six Nations after falling pregnant in late January, and has instead been named as part of Simon Middleton's coaching set up for the Championship in a bid to get more women within backroom staff.
Roses prop Cleall, 30, has revealed that her fellow forward has always been one to give advice on the pitch and has the potential to go far in her coaching career.
"Abbie probably coached the team when she was playing on it as well," said Cleall, speaking on a panel at Twickenham this week to mark the Women's Sport Trust, O2 and the Rugby Football Union joining forces to deliver a long-term study into the visibility of the England women's rugby team.
"She's incredible at calling line-outs and when she plays she always led from the front.
"The fact that she's able to step over that line and fit in as a coach so easily is a credit to her and I think she's set for something great there.
"But when you have someone who calls a lineout so good as Abbie, you need people to step up and take on that role now she's not there as well.
"The state of England's domestic league is world-class and I think that comes through in the depth that the Red Roses have.
"A year after the World Cup you have a new turnover of players and these are the players that will lead into the next World Cup.
"I think it will be pretty special to watch these people get their first caps in this TikTok Women's Six Nations and also for those who have a few caps that missed out on the World Cup squad.
"We know that the front row has seen some changes and I'm super excited to see Liz Crake and Kelsey Clifford as they are both players that I watch domestically and they tear it up.
"Hopefully when they put on a white shirt it will be no different."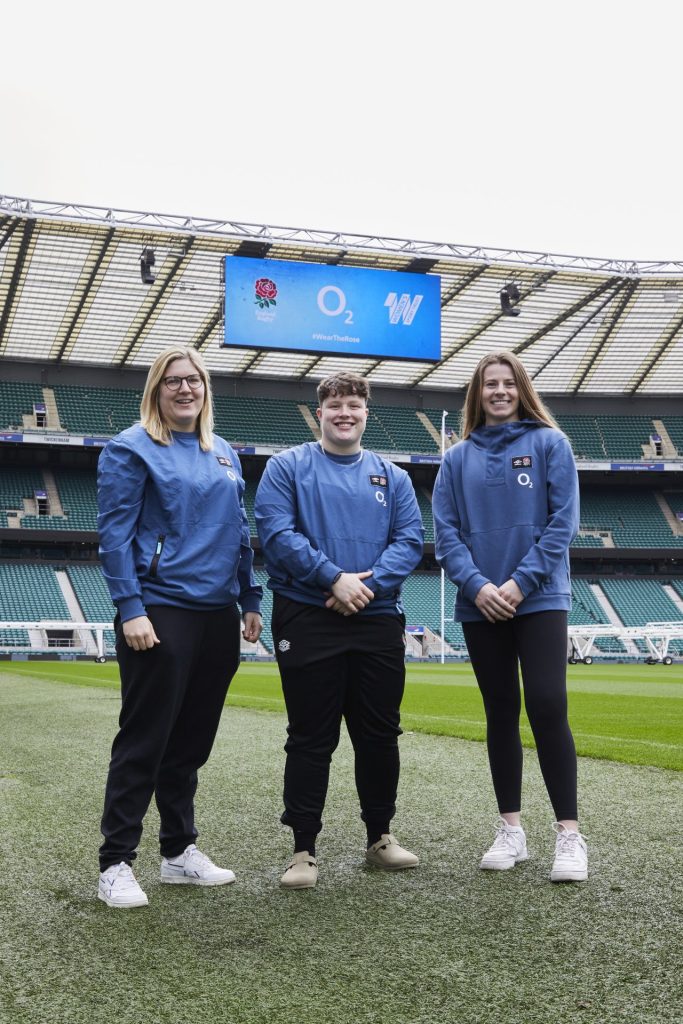 Cleall has earned seven England caps over her career and been present during one of the Red Roses most defining eras, storming to an all-conquering 30-game unbeaten streak before falling to the hands of defeat against New Zealand in last year's Rugby World Cup final.
But with the likes of skipper Sarah Hunter announcing her retirement and head coach Middleton departing his role after the 2023 Championship, Cleall is both sad to see the end of an era and excited what an unknown future holds for the Red Roses ahead of the 2025 Rugby World Cup.
"It's the end of the most successful era of the Red Roses. Simon Middleton leading them to two World Cup finals, if someone's leading you to that then they have to be doing something right," she added.
"Simon and Sarah have both been awesome for the Red Roses and Midds knew that we needed that new person to get us to the next World Cup.
"It's the same for Hunter, 140 games this weekend, that's some achievement and a half and it's deserving to her.
"If anyone epitomises the Red Roses values then it's Sarah Hunter."
The Women's Sport Trust, O2 and the Rugby Football Union are collaborating to deliver a long-term study into the visibility of the England women's rugby team, with the joint ambition to use the data and insights to help close rugby's gender awareness gap
It aims to help drive record match attendances for the Red Roses, with a target to fill Twickenham Stadium for the first time for a women's international with 82,000 fans.
Awareness of the team increased by over 14% over the 2021 Rugby World Cup, and Cleall added: "It's chalk and cheese from when I first started playing rugby and when I was looking up to the Red Roses back then.
"It's great to see how far we've come in that awareness. Being given our own game at Twickenham should be done and probably should have been done a few years ago.
"People are now continually supporting us and want to be on that journey on the way to the World Cup and in a few years' time.
"The sky is the limit. As a group, the Red Roses want to be on the pitch playing but then also off the pitch and changing the perception of women's rugby and be great role models.
"And at the end of the day, we want to win a trophy in a few years."
The Rugby Football Union, O2 and Women's Sport Trust have announced an innovative collaboration that aims to use data and insight to help close rugby's gender awareness gap. #WearTheRose