England Rugby Men's Head Coach Eddie Jones has thrown his weight behind a new RFU initiative to keep players in the game and to bring players back to grassroots rugby who may have drifted away during the pandemic.
Jones is backing the RFU's new 'Play Together, Stay Together' campaign which has been designed to help 17-22-year-olds transition into adult rugby, as well as encouraging men aged 30 and above to get back on the pitch.
While age grade rugby and the women's game have bounced back well, fewer games were played by men's teams below first XV level last season and the governing body is looking to reverse that trend around match completion rates.
At the launch of the new campaign, Jones was impressed by the next generation at Old Grammarians RFC in north London, a club which is successfully building a strong squad at this key age group, with over 30 players attending Jones's coaching session. The club is also seeing the fruits of introducing a minis and juniors section in 2008, with players from the first intake now starting to make their senior debuts. Jones highlighted the important role senior players can have in younger players' development, whilst also insisting players who have left local club rugby in recent years can be brought back.
"It's that mentorship of young players by the older players which is so important.
"We need to remind people who may have stopped playing about why they love the game," Jones said. "It is crucial that we look to see how we can get more people playing rugby, because we want rugby to be a prominent sport in the English sporting landscape.
"This initiative is an important way we can get people back playing rugby.
"You have to find that love again and understanding of how much of a difference playing rugby can make to people's lives. That is the reason why we all started playing.
"It's important to remind players how much enjoyment they can get out of the game and the togetherness of rugby." Part of the new campaign is the 'Game On' initiative introduced by the RFU in 2019/20 but enhanced this season to give teams even greater flexibility to complete matches. Clubs are also being encouraged to consider when games best suit players, which could include mid-week fixtures or Friday evening games rather than a traditional Saturday or Sunday afternoon slot. With greater flexibility in rugby, including changes to the men's league structure to better suit players' lifestyles and a range of formats including non-contact Touch Union, there are plenty of ways to enjoy rugby.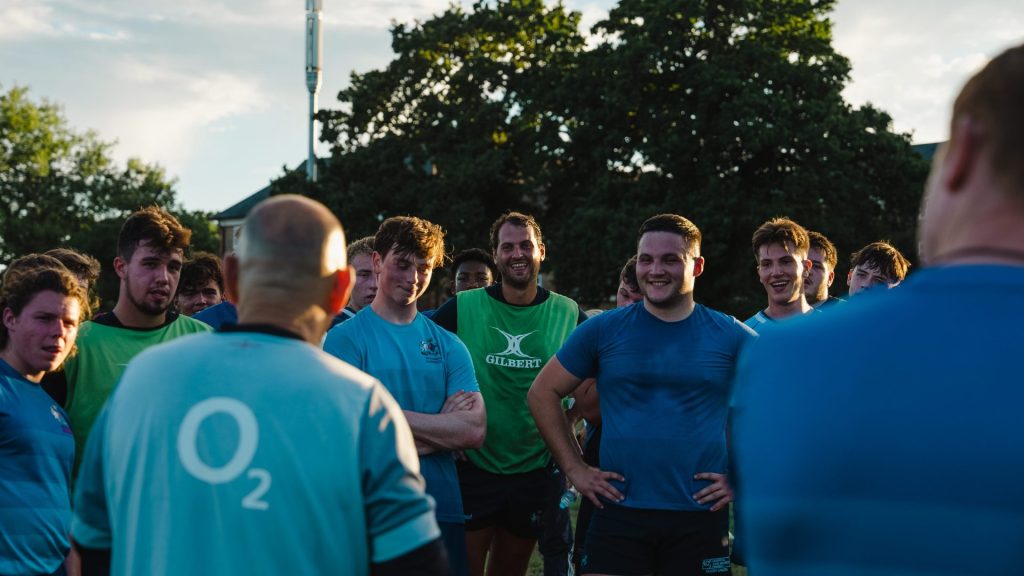 Jones believes that maximising the amount of games played is vital to encouraging players to return.
"We need to find ways to get games on the field and finish them," the England coach added.
"It doesn't matter if you have 15 v 15, or 10 v 10, we just need people to get the enjoyment of playing the game.
"I think touch is always a different way to play rugby as well, you still get that team dynamic."
The impact of the pandemic on amateur sport across the country has been harshly felt with participation numbers down.
But the social aspect of the game is always a big appeal to more casual players and Jones believes this is something that can be harnessed for the good of the game.
"I always think about the friendships I made right back at my first club," added Jones. "The first club I played for in Sydney, called Clovelly Juniors, I still have friends from that team now.
"Local clubs are so important. They give people the opportunity to be healthy, play a team sport and provides a place for people from different backgrounds and professions to get together."
As the focus in the women's game is on player recruitment, alongside 'Play Together, Stay Together,' the RFU will also run a campaign dedicated to growing the women's game through Allianz Inner Warrior aligned to the Rugby World Cup in October and November.
Find your local rugby club at findrugby.com and see what 'Pitch Up For Rugby' activity it may have planned on 17/18 September