More than 700 local residents enjoyed steel pans, African dance, giant bubbles, vegan cupcakes and face painting on Tuesday to celebrate the launch of the new library at the Catford Shopping Centre, home to the iconic giant cat.

The Mayor of Lewisham, Damien Egan, cut the giant red ribbon held up in front of the new library by the children of Rathfern Primary School Holiday Club.
He was joined by hundreds of excited local residents, Janet Daby, MP for Lewisham East, Lewisham councillors and staff from across the council.
Egan said: "It was great to see hundreds of people join us for the opening of our new library in Catford Shopping Centre.
Our new library is open seven days a week and there's a lot going on, from children's activities at the weekend to start-up work space for new businesses.
"We've had a lot of positive feedback from the launch and I'd like to thank everyone who has worked so hard to make sure that we can open in time for the holidays."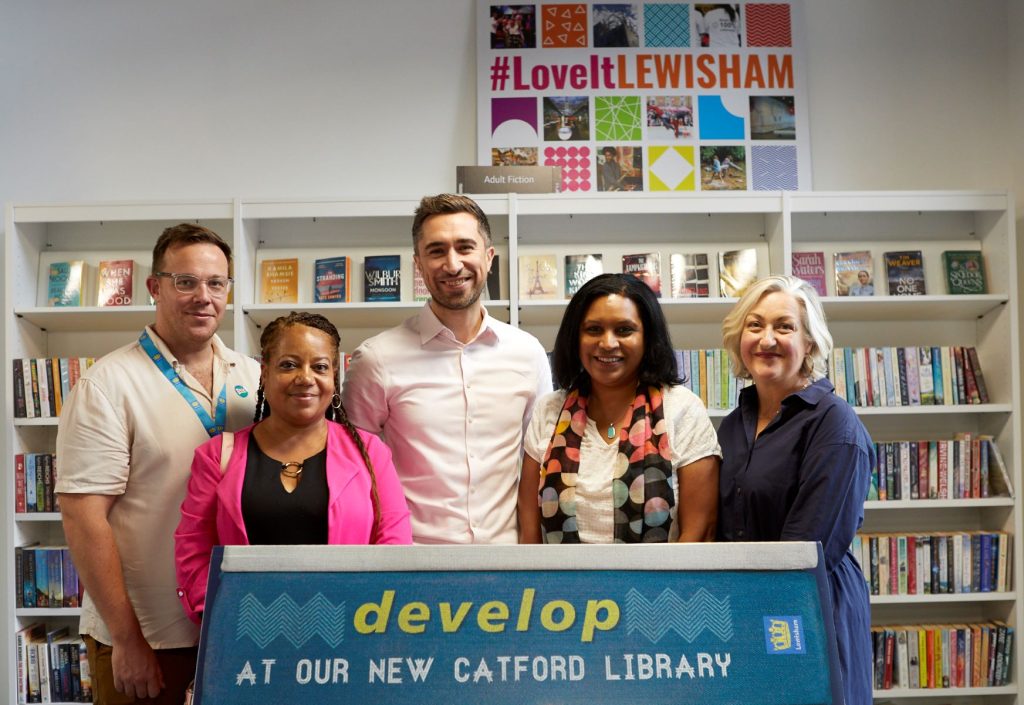 James-J Walsh, Cabinet Member for Culture and ward councillor for Rushey Green added: "Since 2010, more than 800 libraries have closed across the UK, as council services nationally are under pressure like never before and Government cuts become ever deeper.
"Here in Lewisham we're fighting to keep libraries at the heart of communities. For us, being able to open a new library in the Catford Shopping Centre enables kids to access a great space for home work, gives job seekers the resources to find work and offers homeworkers a space to connect with others.
"These things, as well as offering all the traditional services, are vital.
"Our year as the Mayor of London's Borough of Culture has highlighted time and again, that culture cannot be seen as a luxury – it's absolutely a necessity in order to create active, vibrant and sustainable communities, with local government having a critical role in enabling it.
"We want this library to be a place where everyone can feel safe to be who they are, to learn and find answers, to access help and support, or for those who just simply need somewhere welcoming to go.
"Our phenomenal librarians are already hard at work ensuring this new community asset is a place of joy, creativity, learning, community and belonging. Seven days a week. For everybody."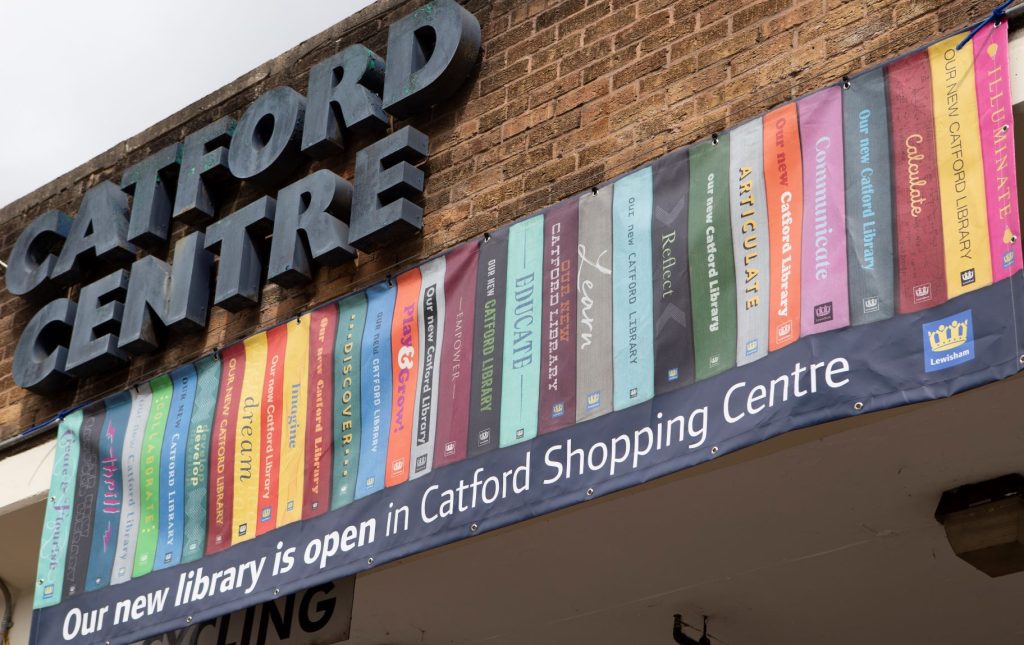 After the formal ribbon cutting outside to mark the opening of the new library, the Mayor and residents were able to tour the new facilities at the library including:
A new children's section with homework space and digital access.
Resources to help residents find work and get online.
Innovative pods for hybrid working.
New community space available to hire.
The Mayor tested out the new Soundscape project, The Sonic Mind, by sound artist Gawain Hewitt.
Then the Mayor and Janet Daby MP were presented with their own copies of Green Lewisham, a new book by the author, Candy Blackham, celebrating Lewisham's award-winning parks and green spaces.