You'd be forgiven for thinking relations between the four charity shops in Camberwell might have strained through the competition of a struggling high street.
Far from it, the four stores are socially thriving, looking out for each other and the local community, as they embrace their newfound collective role of informal community centres.
We spoke to Shop for Crisis, Scope, Cancer Research UK and Royal Trinity Hospice about their role in the community.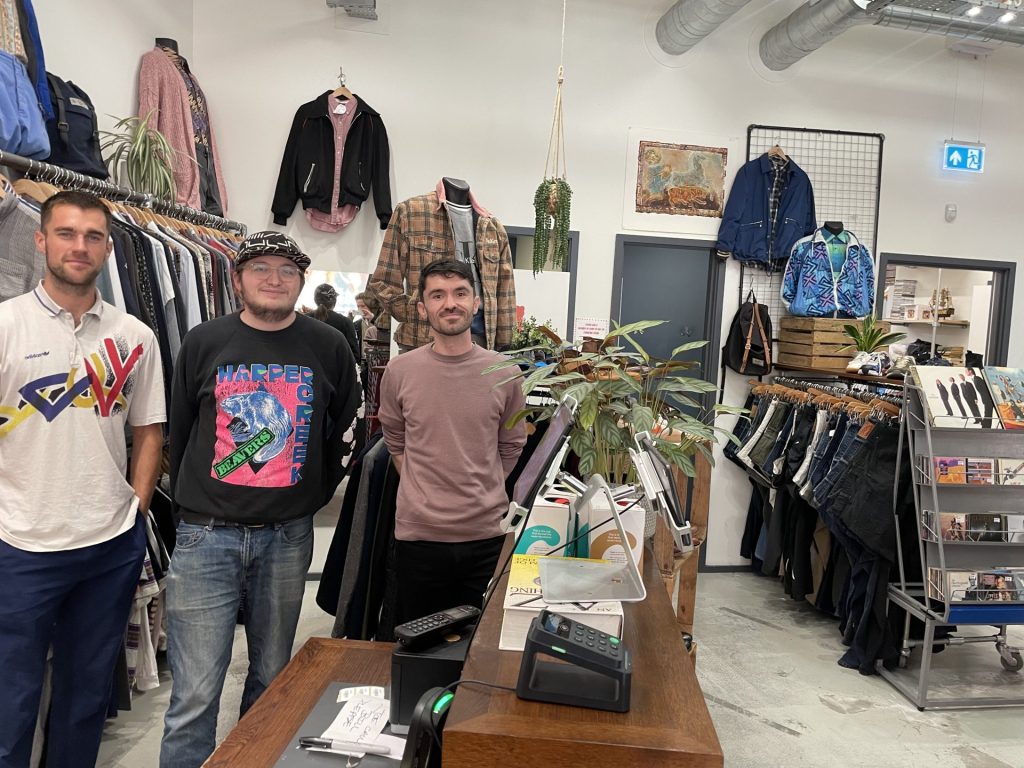 Crisis – the national charity for people experiencing homelessness – is the most recent charity shop to open in the Camberwell area.
Shop manager, Joe Powley, 24, said: "We're part of the community, it's a space people know will be open, they can come in if they want a quick chat with someone."
Powley is proud of the role the store plays in the local community and of the friendships staff have built up with regular customers over the years.
Powley said: "I think community halls and those kinds of spaces have sort of been phased out of city living for a lot of people, so if we can fill that gap in any way I think that's a real value add for the community."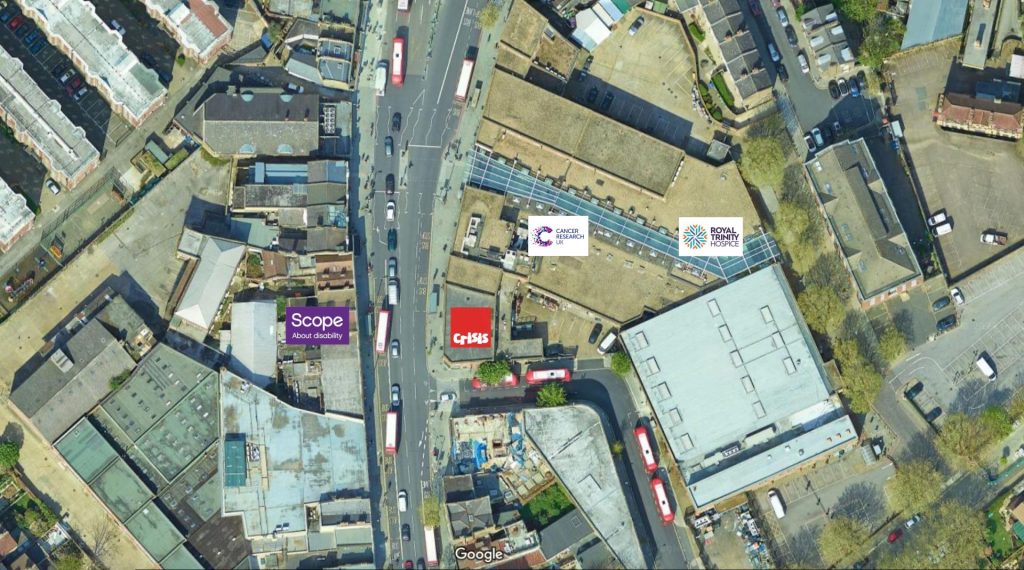 Straight over the high street – or rather a section of the ten mile white water rapids that was once Britain's most crash-prone A road – is Scope charity shop.
Scope is a disability equality charity that campaigns to change negative attitudes about disability and provides direct support services.
Shop manager and lifelong Camberwell resident, Dawn Suleyman, 55, said: "We are a community inside the shop and we are also part of the community outside the shop."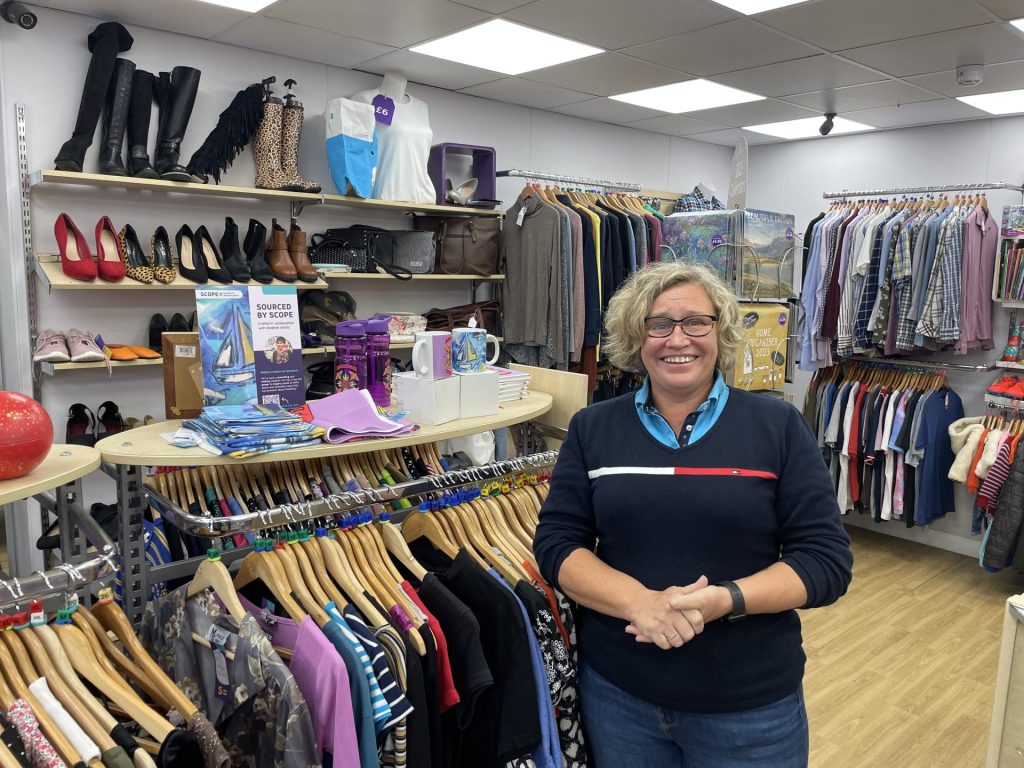 On the shop's reopening after lockdown, Suleyman said she was so excited to come back to work and see her volunteers again but felt anxious about the wellbeing of her regular customers who she had not been able to contact.
Suleyman knows that for some people she may be the only person they talk to that day: "I don't mind if they come and browse just to have a chat, just so I know that they are ok.
"I think charity shops are becoming more important in that respect to the community."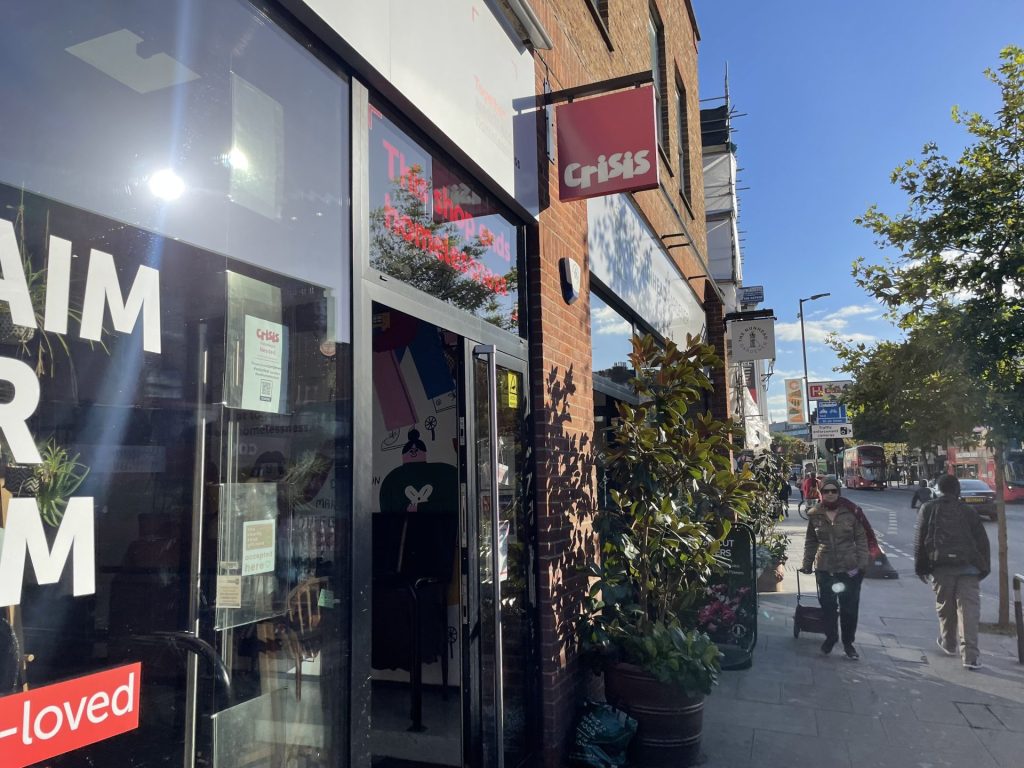 In Shop for Crisis, referring to a large box of donated DVDs by the door labelled with the word Scope, Powley explained that the two shops had built up a healthy relationship.
Powley said: "We try to support the other local charities.
"I think there is a recognition we're both working for good causes so whatever we can do to help each other is fantastic."
Returning the favour, Scope's Suleyman said: "When people come in here and ask about homelessness, I signpost them across to Crisis. I think that's the right way to be."
Suleyman explained how Crisis don't sell children's items or DVDs so they give them to Scope and that the Scope shop often has Crisis leaflets by the till.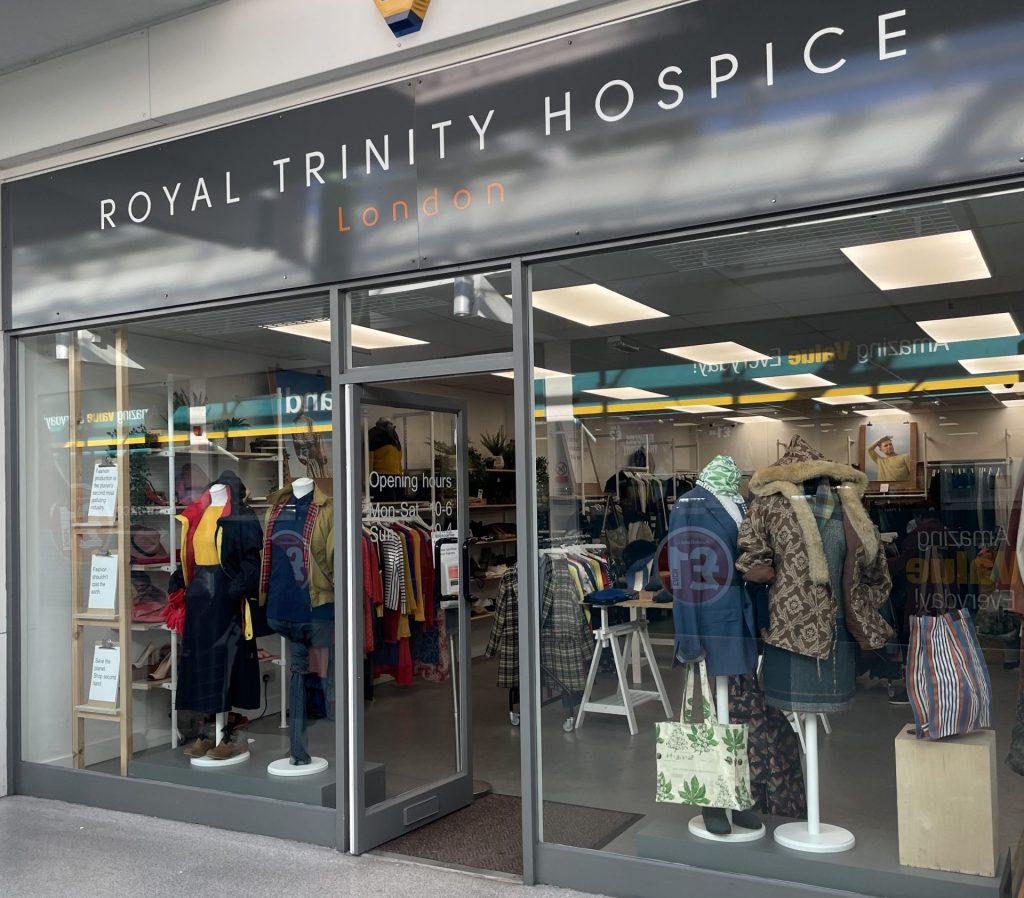 Around the corner in the Butterfly Walk arcade, the Royal Trinity Hospice and Cancer Research UK shops have also embedded themselves in the community.
Royal Trinity Hospice area manager, Emma Vinton, said: "We have frequent customers that love our shop who not only come in to shop preloved but they also come in when they're passing by just to say hello."
On their relationship with Cancer Research UK, Vinton said: "We have a great relationship with Cancer Research as they're right across from us, so we chat regularly."
Vinton said that if customers come in looking for certain items that they do not stock, like haberdashery or material, they recommend looking in Cancer Research UK.
Cancer Research UK shop manager, Marilyn Heasman, said: "We are a very small shopping centre and so we all know each other and look after each other."
Looking to the future, Shop for Crisis manager Powley warned: 'What's really important for any charity now is to have a diverse range of sources of income."
With fewer people paying monthly subscriptions to charities, Powley implored those across the sector to think more and more creatively about where funds are coming from and make sure this is sustainable for the future.
While Shop for Crisis opened their 11th store this September and saw reassuring annual financial reports, Scope has faced a trickier time of late, closing almost 10% of their 207 stores last year.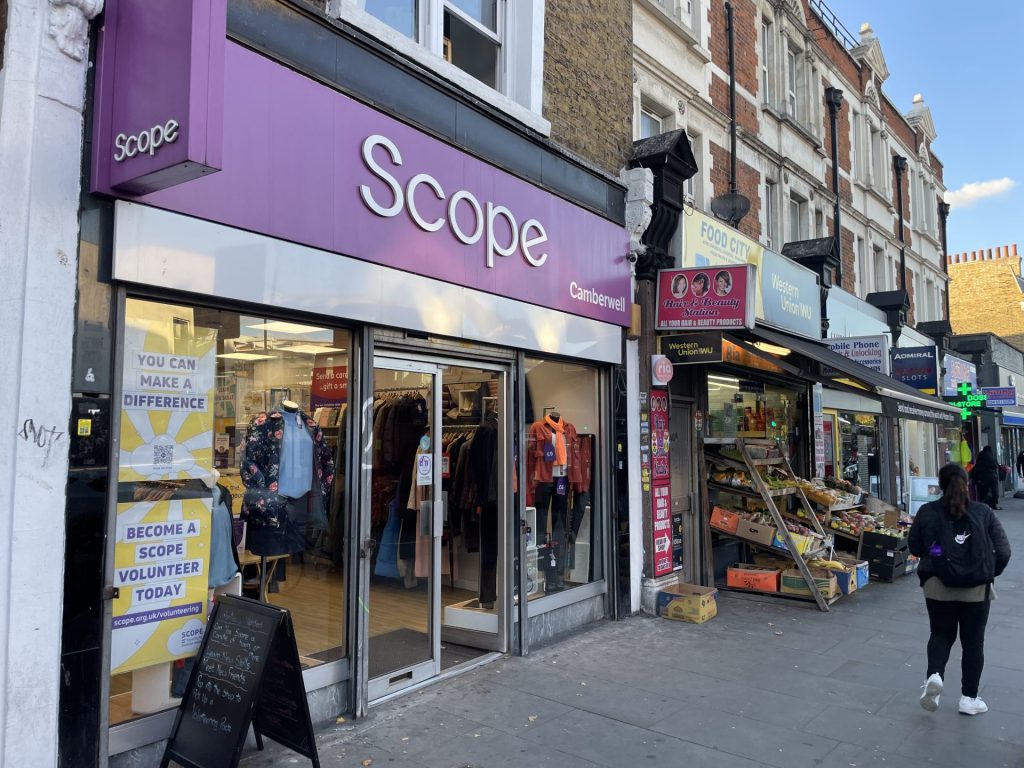 On the enduring importance of shops to Scope, Suleyman said: "We are a vital point for customers to come in and get information on what services we offer."
Suleyman also described the shop as a lifeline for the volunteers, many of whom are Scope members, who cherish the opportunity to give back to the community.
Where the pandemic has both accelerated the transition to a digital economy and reinforced the need to mitigate the effects of social isolation, the charity shops in Camberwell have evolved to embrace their role as a constant source of kinship in an increasingly disconnected world.
Featured image credit: Sam Montgomery