A ray of hope offers a glimpse of clarity for those shrouded in the darkness of dementia, thanks to support developing in south London.
More than 55 million people live with dementia worldwide with nearly 10 million new diagnoses every year, according to the World Health Organisation, and 850,000 of those suffering are in the UK, based on NHS England statistics.
The global increase of life expectancy opened the door for dementia to situate itself as one of the most significant health issues facing the world, as after the age of 65 the likelihood of developing dementia roughly doubles every five years, according to NHS England.
Symptoms include issues with memory, thinking speed, speaking, understanding and even movement, causing those suffering with a significant amount of distress in their daily life.
Olympian Pat Summit, in her autobiography Sum It Up: 1,098 Victories, a Couple of Irrelevant Losses, and a Life in Perspective, explained her experiences of early-onset Alzheimer's in 2011: "My short-term factual memory can be like water; events are a brief disturbance on the surface and then it closes back up again, as if nothing ever touched it."
However, a glint of rippling sunlight on the surface of the translucent water of dementia shimmered after the £4.34 million Longitude Prize on Dementia was launched to catalyse the creation of at-home, dementia-supporting technology.
67-year-old Vesna Okaikoi, from Bromley, was diagnosed with vascular dementia eight years ago, and struggled with the recollection of events and remembering things said but a day earlier.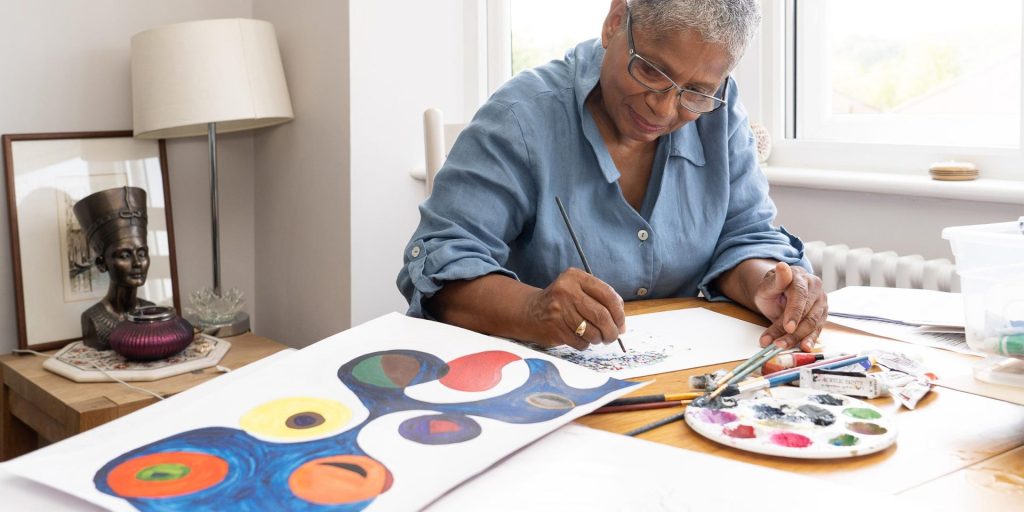 Okaikoi said: "It would be so helpful having an app that helps travelling around London.
"I went for a blood test last week and got on the wrong train! The number of times in a week my pin is changed because I forget it, is ridiculous!
"Technology has come a long way in the past decade and it will be exciting to see where we are at in another 10 years' time.
"Hopefully, there will be many more products designed with people like me in mind."
In an August 2022 survey from Opinium, 64% of people with family and friends living with dementia across London and the south believed technology would become more important in the future for managing dementia, while 61% said they would feel less concerned about their relative's safety if technology could help them live independently.
London's Dementia Connect Local Service Manager Jackie Swapp said: "We know people with dementia want to live independent, fulfilled lives doing the things they love.
"Our research shows people feel that technology could play a crucial part in helping them live the lives they want.
"The new Longitude Prize on Dementia will open up huge possibilities in this area, making technology work better for people living with dementia and their families."
Funded by UK's Alzheimer's Society and Innovate UK and delivered by Challenge Works, £3.34 million of the prize will be awarded in funding and grants to the most promising solutions, with a £1 million first prize to be awarded in 2026.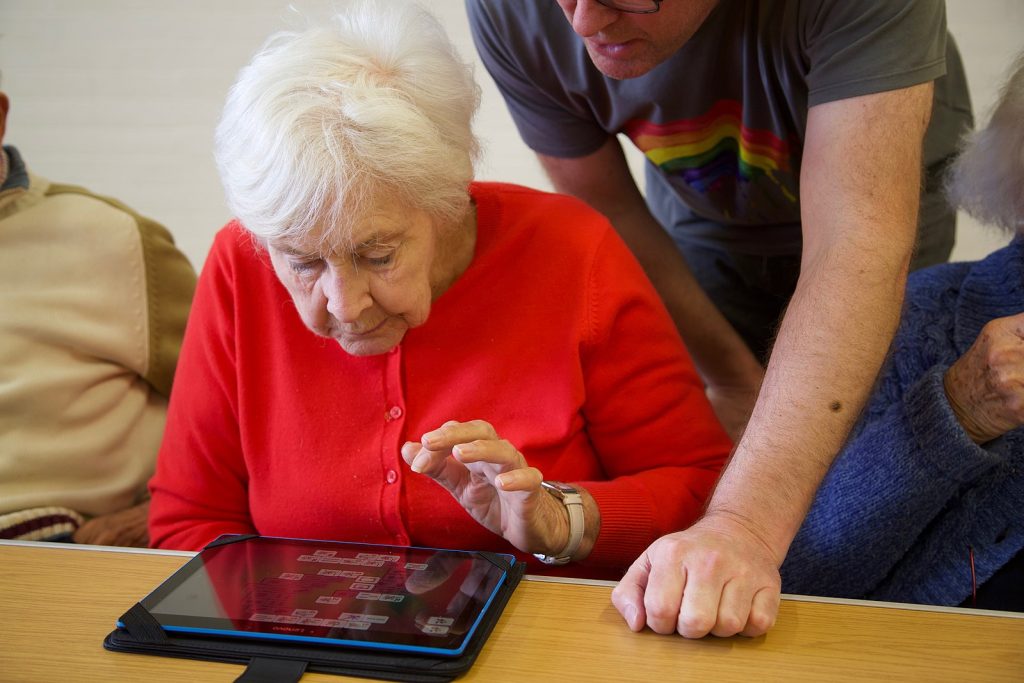 The Longitude Prize on Dementia is not the only development in dementia support offered in South London, as Walking Sports sessions, a collaboration by the Alzheimer's Society and Ballers Academy, across Southwark have boosted sufferers' confidence and movement.
Walking Sports has been helping over 20 sufferers of dementia improve memory retention and reduce social isolation through slower pace activities including football games.
Ballers Academy's Community Development Director Richard White runs the programme and said: "My grandmother developed dementia, so I went from not having a clue about the disease to knowing everything in a short space of time.
"One person with dementia who appeared reserved and only uttered a few words, within months, came out of their shell and could not stop speaking after their first Walking Sport session."
White explained how physical exercise enables the minds of those with dementia to think about strategy and stops them from hiding away after they receive a diagnosis.
He added: "A dementia diagnosis is not a death sentence. People can still live a great life afterwards and these sessions help them do just that."
Clyde Sealey, a participant of Walking Sports, attends with his wife, Margaret, 75, who received a diagnosis in 2016, and he said: "Margaret looks forward to going to the sessions and although she is now non-verbal, I can tell she gets excited for the Walking Sports as it allows her to socialise, interact and meet new people.
"It is also valuable for me because I get to be around a support group of other carers who can relate to my situation.
"A problem shared is a problem halved."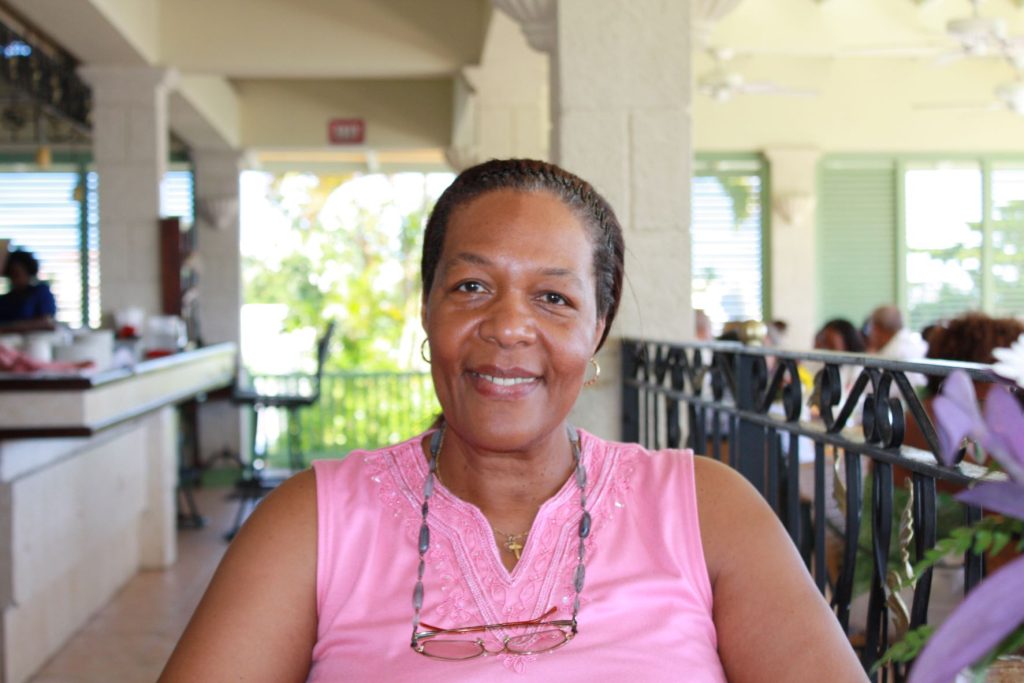 Additionally, where physical exercise helps with problem solving and social confidence, TV star Vicky McClure of the two-part BBC One show Our Dementia Choir Sings Again proved that singing provides uplifting brain stimulation for people with dementia.
The first of the two episodes aired on 10 October and since, sign-ups of those interested in becoming a Singing for the Brain delivery partner, which brings those affected by dementia together in fun group singing activities, have more than trebled.
A leader of the Croydon and Merton Signing for the Brain group Peter Edwards said: "Those affected by dementia usually recall songs and lyrics from decades ago with great accuracy, even if they could not tell you what they ate last night.
"The sense of warm nostalgia and camaraderie is so strong, while carers get to meet others and build bonds because if one person is dealing with an issue, it is likely another will have dealt with it previously."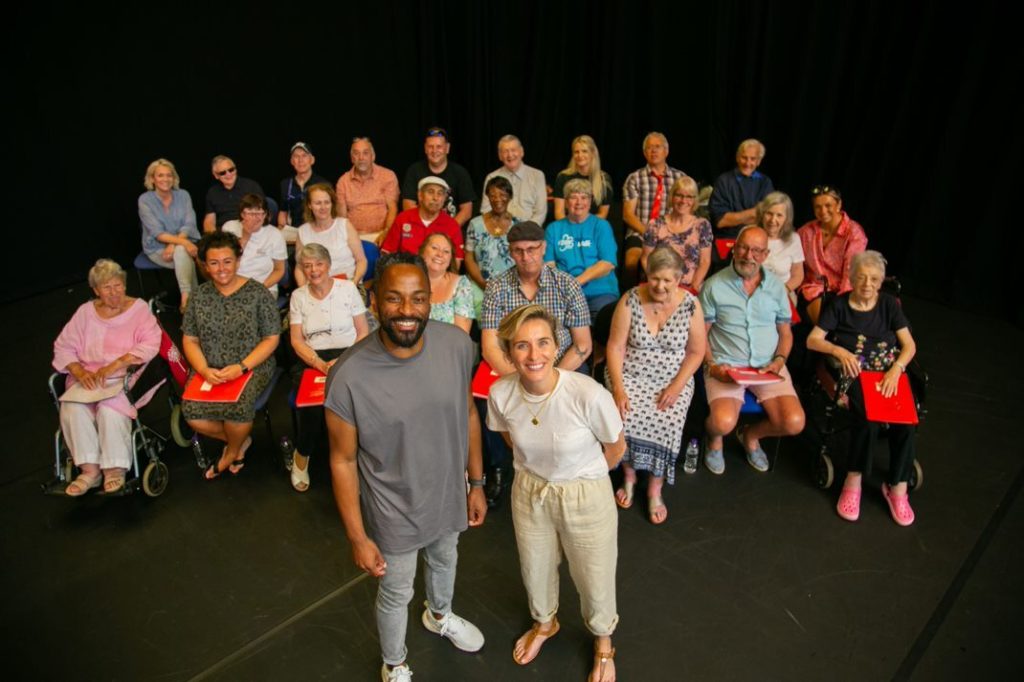 South London has started to pull out all the stops to give hope to those with a dementia diagnoses, and leading the way are the 250 plus Alzheimer's Societies across the UK, the only UK dementia research charity to fund both biomedical and care research, and provide treatment and care.
Jackie Swapp, Alzheimer's Society Area Manager for London, said: "Too many face dementia alone.
"We want everyone affected by dementia to know that whatever you are going through, you can turn to Alzheimer's Society for practical advice, emotional support and guidance for the best next step."
With so many new doors opening to support those suffering from dementia, a diagnosis can hopefully now cease to signify the time to sign off the final chapter, but can instead turn the page to unity, partnership and friendship.
Featured Image credit: Steven HWG, Unsplash License