A men's support group started weekly walks to combat high rates of mental health issues within the emergency services.
WalkandTalk999 was thought-up by six members who work in the fire service and had observed the mental health struggles of staff.
Statistics from 2018 show that around 75% of suicide deaths were men, while charity Mind found 69% of emergency services workers were struggling with their mental health in 2021.
Founded by Dean Corney, Mark Smith, Sally Brookes, Rebecca Dingvean, Annabel Green and Shelley Robinson, they hosted their first walk in Beckenham Place Park, on the 21st of September 2021.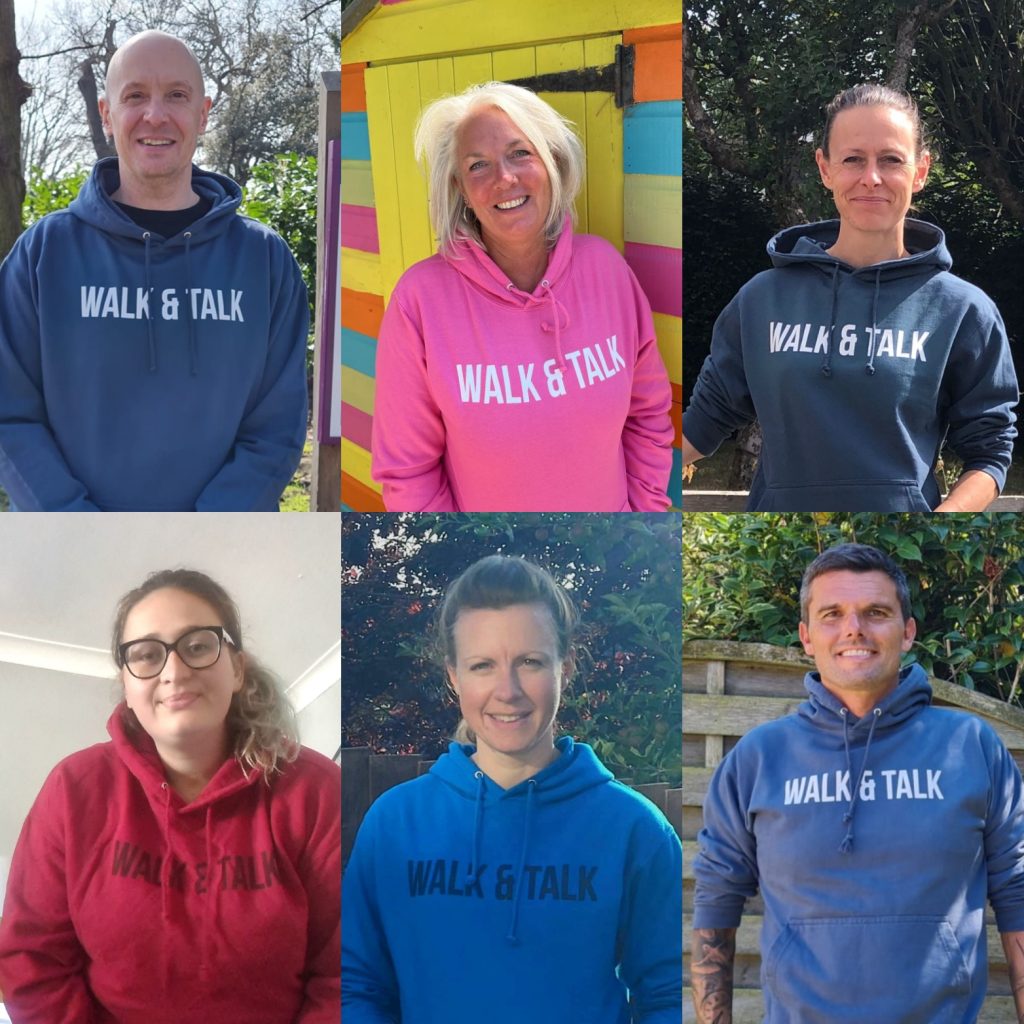 The walks are led by volunteers who hope that showing vulnerability will encourage others to do the same.
Corney said: "It's scientifically proven that being outside, seeing the sky, feeling the fresh air can promote good feelings.
"Walking side by side with someone, with no eye contact, helps to lower the fight or flight mechanism and gets conversation flowing easier."
The group hoped one person would attend their first walk but in the last year alone 70 men attended the Beckenham group, averaging six to ten attendees per week.
They expanded after an attendee told Corney how much the scheme had helped him, asking if he could lead his own walks in Richmond.
Since then, the organisation has expanded to 12 groups reaching from Durham to Hastings.
The group wants to provide safe spaces where men are able to be vulnerable.
He said: "A lot of guys don't feel they are able to do that in front of women because they think they've got to be the man.
"I was worried that if I cried in front of my wife I'd be less of a man."
They have also helped create walks for women and mixed groups, including one for paramedics at St George's University.
First the men rate their mental health on a scale of one to ten before finding one positive thing from their week and starting the walk.
At the end they give another rating and say one act of self-care they will do that week.
The group have noticed improvements from attendees, both in the rating system and the long-term openness that comes with attending these walks.
The organisation has gained support from charities like Mind whose Blue Light Programme aims to help those in the emergency services.
Celebrities and mental health advocates like Dr Alex George and Joe Wickes have expressed support, with Dr Alex attending a walk.
WalkandTalk999 helps to point those struggling in the right direction, whether it be counsellors, doctors or mental health charities.
The group's goal is to have at least one walk in each area of London so that support is readily available.
Attendee Steve Border said: "What Dean's done is brilliant. He lives and breathes mental health and trying to look after people.
"It's fantastic he does that and it's nice that other people are getting on board."
Anyone looking to attend walks can find more information on the WalkandTalk999 Twitter and Instagram.
Their Beckenham Place Park walk runs every Tuesday at 10:30am.