A third of children are going to school without breakfast – and that is only going to get worse with the ever-increasing cost of living in the UK, according to the nation's primary school teachers.
Before the pandemic 1.7 million schoolchildren in the UK were at risk of morning hunger.
That figure has risen substantially to 2.6 million and many, including 95 per cent of primary school teachers, fear this will increase considerably with the ongoing rise in living costs.  
Shockingly, teachers estimate that 76 per cent of children arrive at school hungry.
However, to help mitigate the number of hungry children, dairy cooperative Arla has been working with Magic Breakfast, a charity aiming to end hunger as a barrier to education in UK schools.
They will provide over 950,000 milk donations (enough to fill almost 9.5 million bowls of cereal) to schools across the UK, to ensure that no child is too hungry to learn.
Andrea Doughty, Magic Breakfast team leader for Schools said: "It's truly devastating that the number of children requiring support at breakfast time is only growing.
"We need to join forces and come together to provide these children with the food and support needed for their development and to fuel their learning.
"With the help of partners like Arla, we offer a nutritious breakfast to hundreds of thousands of schoolchildren every day across the country but with the rising cost of living, sadly the number of children going hungry is only growing."
A survey of 500 primary school teachers in the UK, commissioned by Arla, found that 81 per cent report that children struggle to concentrate on schoolwork if they have arrived with an empty stomach.
Clearly, the provisions taken by Arla and Magic Breakfast are as essential now as when the partnership first started, in 2020, after 76 per cent of teachers feel that food insecurity is affecting more pupils now than it did a few years ago.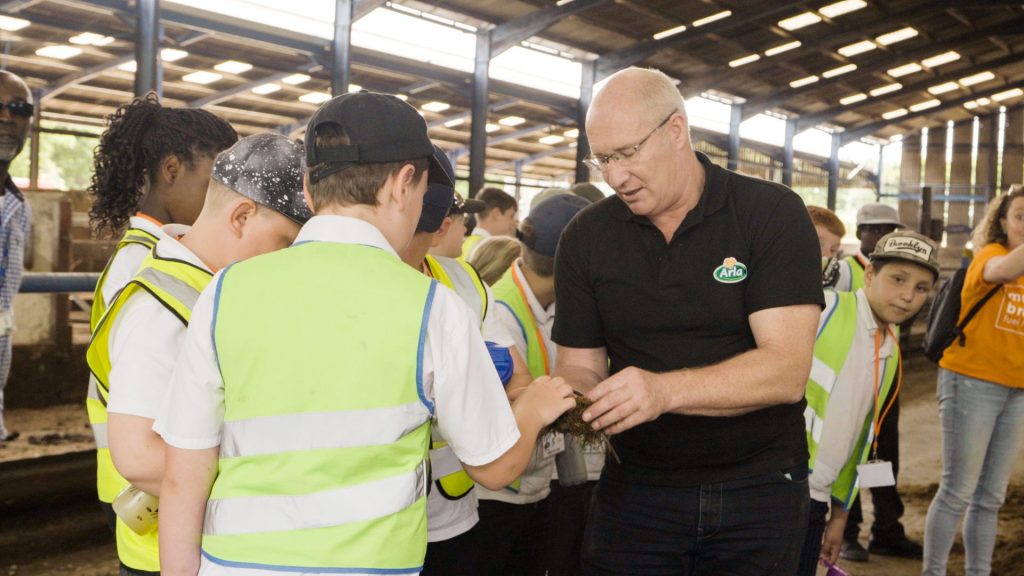 As well as providing milk for 200 of Magic Breakfast's partner schools, Arla and Magic Breakfast are on a mission to help children better understand the 5w's of where their milk comes from.
Danny Micklethwaite, spokesperson at Arla, said: "No child should have to start the day hungry and it's devastating that these cases are only growing.
"The importance of starting the day with a healthy breakfast is well documented and we've all experienced the difficulty of trying to concentrate on an empty stomach. Yet, Arla is aware too many schoolchildren start each day without receiving the essential nutrients they need to grow and fuel their learning."
In a first for the partnership, Arla opened its barn doors to reveal the farmers responsible behind producing core breakfast staples, like milk, and how it's made.
Arla recently invited primary school children down to a farm in Yorkshire to see the action unravel, to help them understand nature and how food is produced.