A platform connecting refugees with homeowners has been launched by a Ukrainian and Russian duo in London.
David Baraev, 24, and Nikita Naumov, 22, quickly pivoted plans to launch their rental platform, Oiko, when war broke out in Ukraine last month and they decided to use the service to help displaced families and individuals find housing.
Naumov, from Kyiv in Ukraine, and Baraev, from Moscow, met when studying in Manchester in 2013 and the business partners are now building their platform together from London.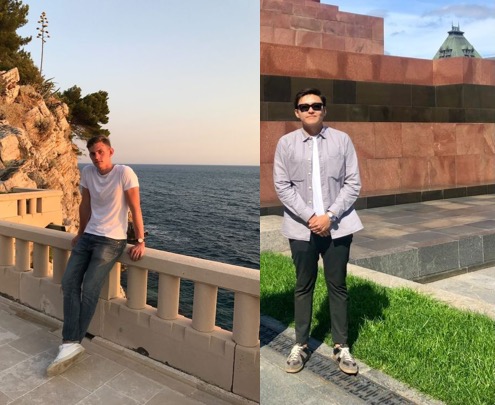 Baraev said: "I just got my UK Visa three weeks ago and I managed to leave Russia right on the last day when flights were still going.
"Now, Russia is shut off completely, you can't go to Europe, you can't go anywhere."
Oiko – an ancient Greek word relating to family and home – was initially developed to help internationals and expats rent by connecting them with like-minded people in their communities.
Baraev explained: "Trying to rent in the UK can be a pretty horrible experience for a lot of people.
"Especially if someone is not very proficient in English, or doesn't really understand the law in the UK, they can face difficulties.
"We wanted to create a product in the rental market allowing foreigners, like ourselves, to rent a flat anywhere they want to live."
The business partners' plans to launch Oiko changed when Russian troops invaded Ukraine on February 24.
Naumov said: "We were really shocked by the news and decided that we can't just launch our start-up now, we have to do something to help the Ukrainian people."
Building on their existing product, Baraev and Naumov created a website where refugees and homeowners across Europe can leave their contact details and connect with each other.
Since launch, Oiko has had over 50 users and thousands of people using the platform, and is gaining traction by the day.
Refugees post details of their location and a short biography, while 'hosts' can offer spare rooms to accommodate individuals or families.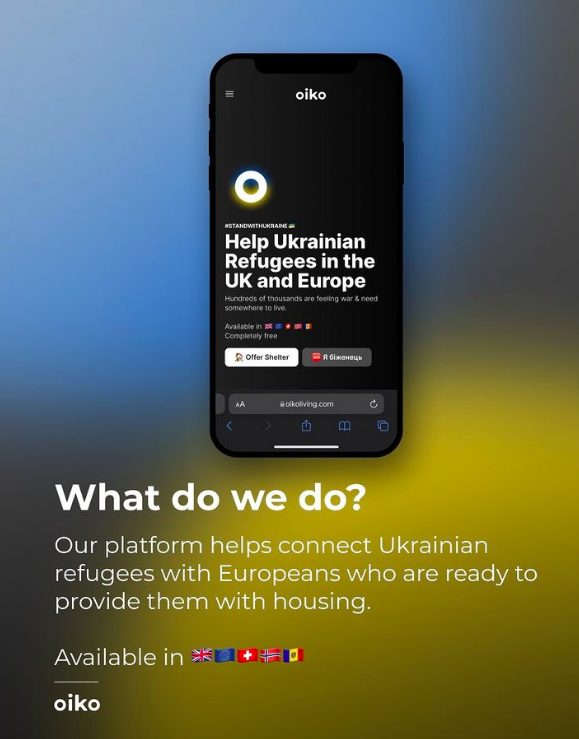 Baraev and Naumov say they cannot track communication between users who are contacting each other.
"We are planning to text our users to see how it is going and to gather the data about successful pairings between hosts and refugees."
The pair are in the process of developing Oiko to offer greater support to refugees beyond housing.
A recent update enables hosts to offer job opportunities, counselling, translation support, and general advice on how to live in a new country or city.
Naumov stressed the importance of working with, rather than against, other platforms that support refugees.
"Ultimately, we all have a common goal, so we need to be connected."
Baraev has family in Russia, while Naumov said his close family managed to get out of Ukraine after the war began.
Baraev said: "Of course, you cannot compare it to what's happening to Ukrainian people, but things in Russia aren't going well either.
"You can't move money, everything is closed, essentially everything was a Western business. It's horrible what's going on."
But Baraev and Naumov are hopeful that the war in Ukraine will soon end, at which point they will return to developing their original business idea.
Anyone who wants to put themselves forward as a host or a refugee can fill in a form on the website.