The Dungeons & Dragons community in London is back at the table, three years after lockdown forced it online.
The Role Play Haven, a social enterprise that organises games across the UK, was one of several groups affected by the pandemic.
Like the rest of the city's population, they took their four London groups (in Lewisham, Stratford, Archway and Hammersmith) into the digital space.
Community director David Coulter, 31, said: "In hindsight it was the right decision, but at the time it was the first time we'd ever closed our doors.
"We frantically had to get everything online, learn about virtual tabletops (VTTs) and set up a Discord and a whole virtual community."
While the pandemic was a difficult time for local organisations, it was a boom time for the hobby as a whole.
Google search results for the game reach a new peak in March 2020 and sales jumped 33% during that year alone, as players around the world set up their own online games.
But since the end of lockdown, that interest has proven to extend to the game's classic tabletop version.
Zander Simkin, the organiser of The London Dungeons & Dragons Meetup Group that hosts games in central London, explained that people felt the need to get back to in-person play.
He said: "I think the pandemic created a pent-up demand for social activity.
"People felt isolated, and you can play on Zoom or Roll20 but it's not the same thing."
Simkin, who has run the Meetup Group since 2008, added that their flagship Saturday event now averages around 80-85 attendees and is more popular than it was pre-pandemic.
This is something he also chalks up to the game's growing cultural relevance and how much has changed since he began playing 40 years ago.
He said: "Things are very different now. If you want to know what D&D is about you just look on YouTube or wherever and in a instant you can find out.
"If they want to find a club, they Google 'London D&D' and that's how they find us."
The Role Play Haven has also seen people returning, though the need to ensure that their spaces were still safe to play in was of fundimental importance.
Coulter said: "Our mantra had always been fun, safe gaming – safe as in safe to open up and be who you want to be.
"But now safe also meant being actually physically safe, getting cleaning materials and enabling contactless payments."
The group had to adjust to a changing London, with many members moving around or now working from home after the pandemic.
The Role Play Haven's creative and communications director Virginia Garcia McShannock, 26, said: "We used to have people who would come in on their commute home.
"For a little while the games because less accessible as people were still working from home but that's changed over time as more people have started returning to the office."
Coulter added: "We definitely missed the commuters.
"People also started their own games and it took a little time for those to wrap up and them to come back."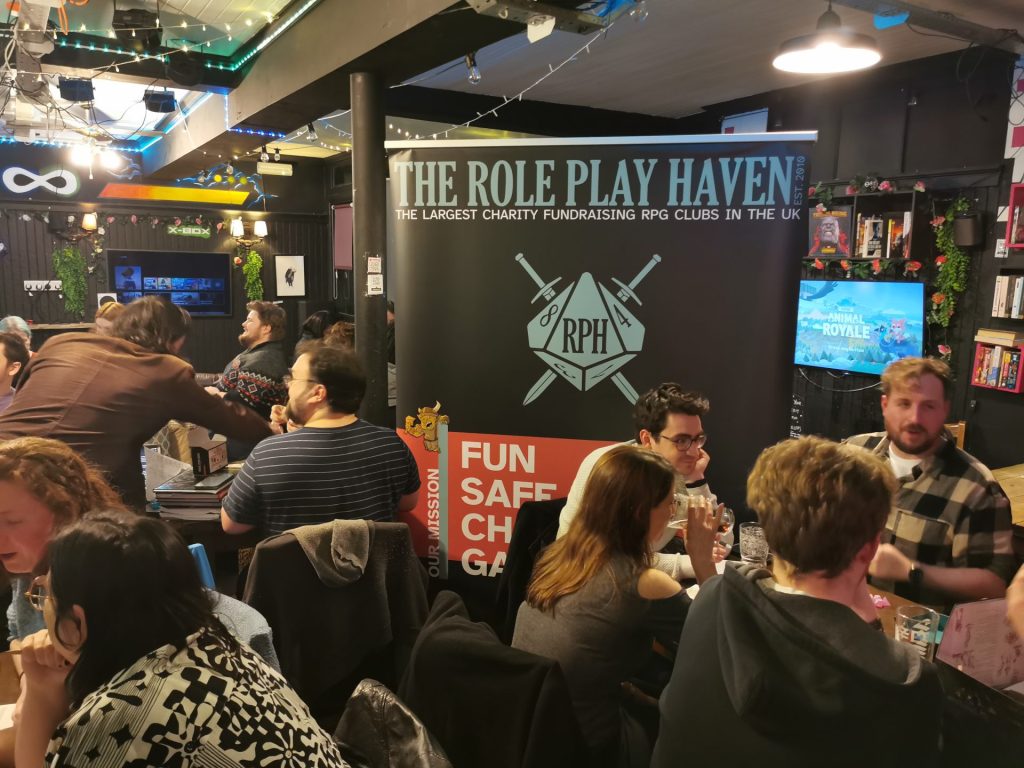 Their groups average around seven to ten tables a night, each around six players.
While the transition back to in person play has been a success, the community is now faced with a new problem.
Inflation and the cost of living crisis has put pressure on everyone, with the Role Play Haven's membership voting to raise the group's membership fee by 50p to combat it.
While all of the organisation's profit goes to local charities, the company still needs to cover expenses such as their custom-built website, insurance and storage.
Garcia McShannock explained: "We hadn't actually increased membership prices in ten years.
"So we put it to a big vote, and every single branch voted in favour of raising prices so we could keep giving more to charity, but also to make improvements that they would see the benefit of."
The group also implemented a membership support scheme to allow players to pay the original rate if needed.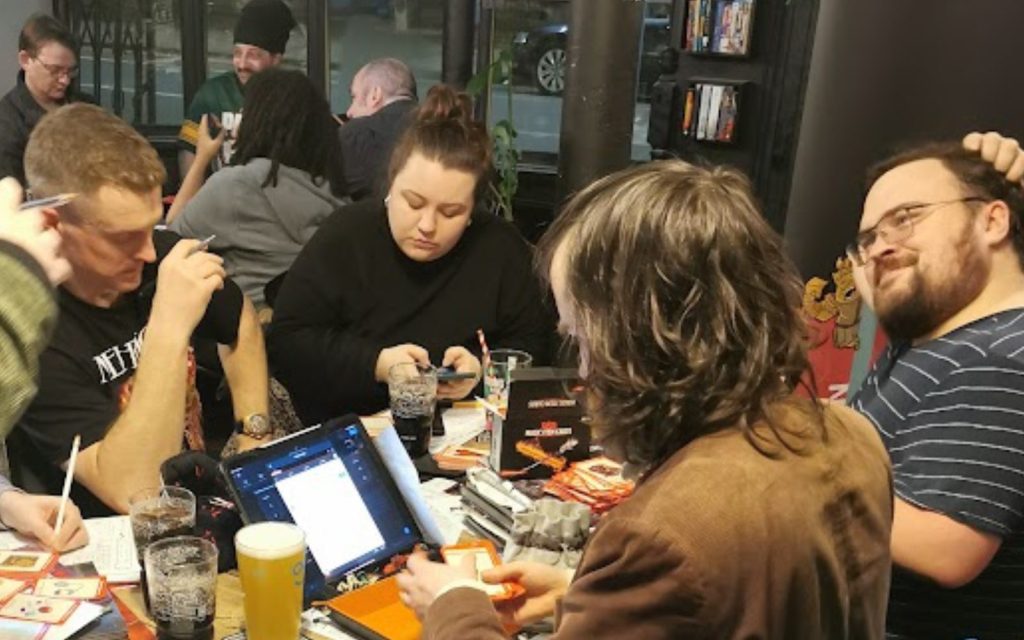 Garcia McShannock added: "The socio-economic crisis effects a lot of marginalised folk particularly and we want to make sure that they also have a space at our tables and don't feel pushed out because of the cost of it.
"We don't ever want to make people feel like they have to choose between one fun night out and their basic necessities."
The organisation supports local charities, with the Lewisham branch's members raising thousands of pounds for Friends of Lewisham Hospital to buy wheelchairs and build gardens.
The London Dungeons & Dragons Meetup Group, which runs on voluntary, anonymous contributions, has seen a slight decrease in donations throughout the crisis.
Despite this, Simpkin is bullish that gamers receive incredible value from playing Dungeons & Dragons.
He said: "You can access the rules online completely legitimately for free, you can buy a set of dice for just a few pounds, you find a club like ours – and you're away.
"It's peanuts for four or five hours of entertainment, the most fun you can have with your clothes on!
"Show me something that's that much fun for that little cost in London, you won't find it."