New climate activist group Just Stop Oil has been grabbing headlines across Britain for their civil resistance over the last few months.
Founded in April, Just Stop Oil is a coalition of groups engaged in civil resistance that are working together in an attempt to stop the UK Government investing in new fossil fuel production.
Liam, a 37-year-old electrician and Just Stop Oil activist said: "Civil resistance is important because of the physical reality we are in.
"We need to move rapidly. What we do in the next three to four years will determine the future of humanity.
"If we don't act, billions of people are going to die, starve to death, be killed in war."
In June, activists glued themselves to the Hay Wain, an 1821 painting held in the National Gallery, London.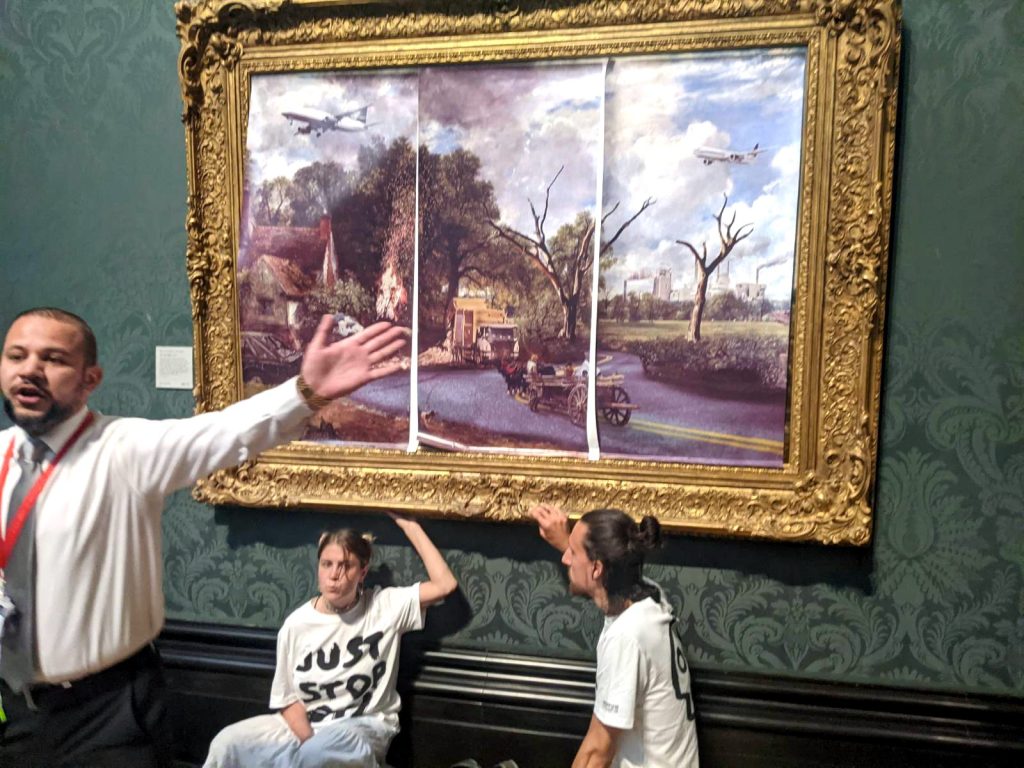 The activists covered the oil painting with a dystopian distortion of its pleasant scene, before supergluing themselves to its frame.
The National Gallery demonstration came a day after five men and two women were arrested for occupying the track at Silverstone during the British Grand Prix.
Andreas, an activist and science technician from Spain, 46, said he joined Just Stop Oil because he wanted to do something without being worried.
He said: "Civil resistance is a way of raising awareness about the climate emergency we are facing.
"It's very headline grabbing, and it might inspire people to do something else other than recycling and getting an electric car."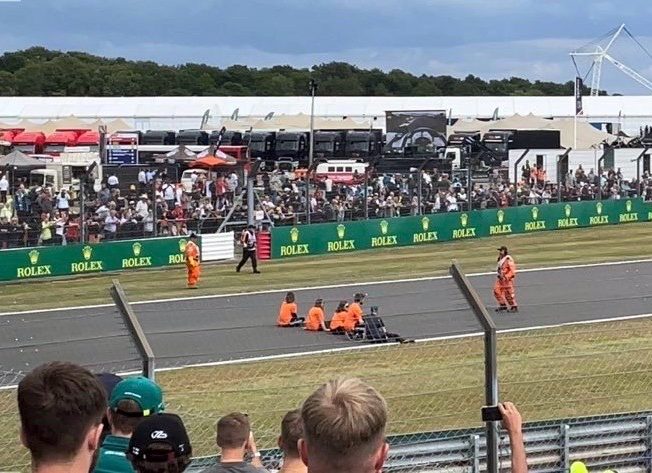 Milhouse, 24 was studying for a PhD in neuropharmacology before learning about the climate crisis.
He dropped out of the PhD to focus on climate activism, and got involved with the group.
He said: "Do something about this. Don't just read the newspapers. Because we're facing the end of the world."
Featured image credit: Just Stop Oil