Thousands gathered around Buckingham Palace to pay tribute to Queen Elizabeth II today.
Amongst the gifts left at the gates of Buckingham Palace are flowers, candles, letters, cards and pictures drawn by children. Families attended with their children and dogs.
We spoke to Tooting residents Amanda, 39, and her daughter, Harper, 6.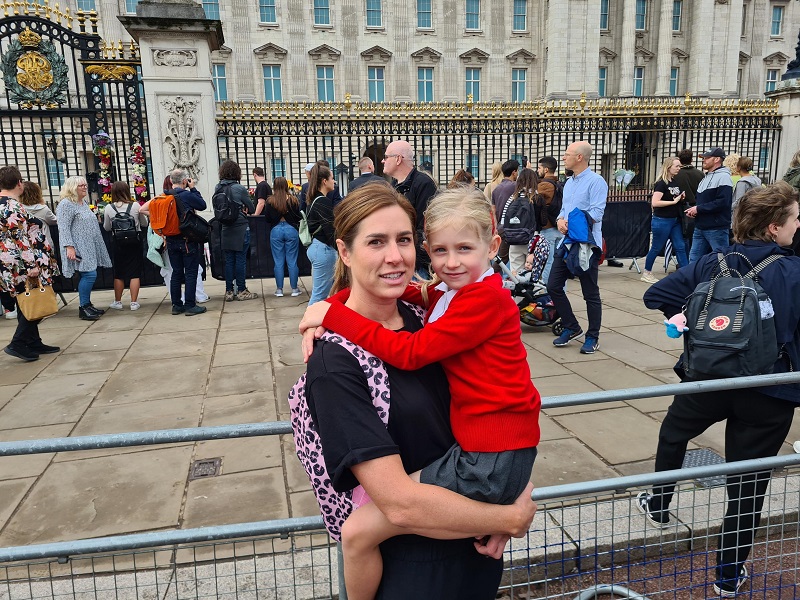 Amanda said: "It's one of those days you'll always remember.
"Harper's going to be late for school but I thought it was a really important thing to do.
"It feels like the whole nation has lost their Grandma."
Professor Chris Imafidon, chairman of the non-profit organisation Excellence in Education, remembered the charity's experience with the Queen.
Imafidon said: "The Queen invited the children in the charity to Westminster Abbey – she used to talk to them like a mother.
"She was a mother, more than a monarch to me."
Dedicated Royalist Munever Halil, 60, from London camped out over the past 25 years for royal events.
Munever said: "I feel as though someone in my family has passed away.
"Heartbreaking, I'm still trying to take it in. I feel proud but so incredibly emotional."
People from all over the world have come to pay their respects.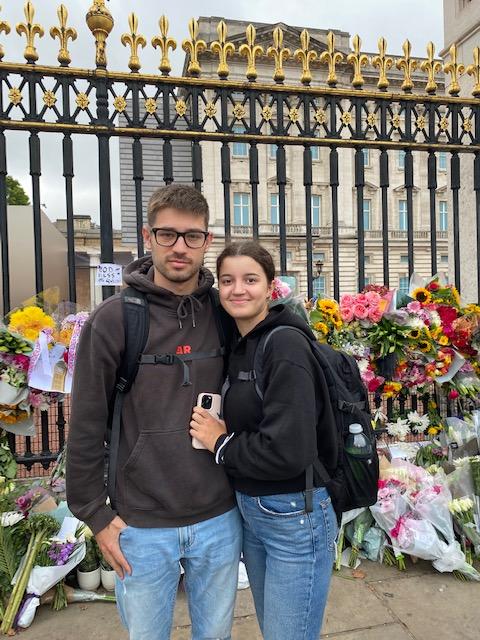 Two students from Italy, Giorgi and Francesco, said: "She was very beloved in Italy.
"Elizabeth has always been Queen, she will never die."
Eve Storm, from Las Vegas, described the impact of the Queen.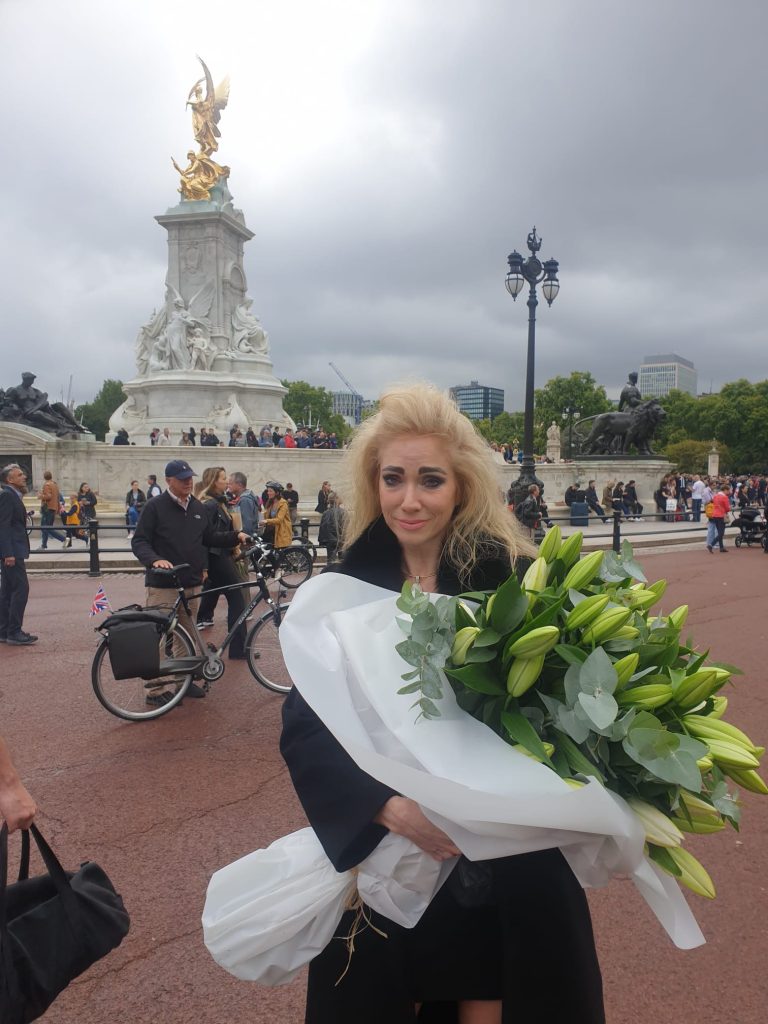 Eve said: "I was devastated last night to hear the news. It's just heartbreaking.
"She was such a beacon of hope, beacon of light and pillar of strength, not just in Great Britain but the entire world."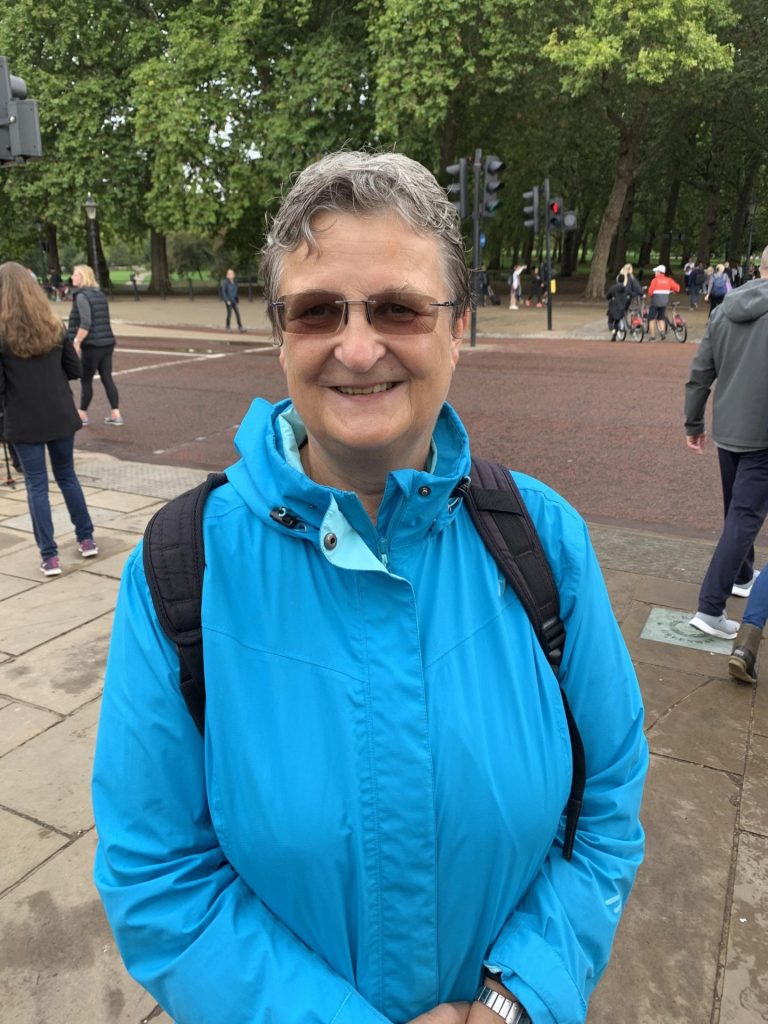 Georgina Eils, 65 from Cuxhaven in Germany said: "When I was going to my hotel, the taxi driver passed here and I was shocked. This day was coming but when it's real, it's a different thing.
"I came here to give her my love, thoughts and respect.
"I'm German and we don't have royalty and I am impressed with her life and what she meant to this country.
"I had the chance to see her twice in New Zealand. The royal family had their hiccups but they will always be special."
Celeste Webb, 52, from Atlanta explained how the Queen inspired her.
She said: "She's an icon. I've always been fascinated with her poise and how she handles herself as a woman and a leader.
"I'm here to pay my respects because I think this is a part of history you don't want to miss.
"As a woman, you view her as someone you want to emulate. I try to carry myself similar to her."
Reporting team: Ishita Srivastava, Ivaylo Statelov, Rachel Duffy, Olivia Christie, Yennah Smart, Maz Kendix, Martha McHardy, Jasmine Laws, Heather Nicholls, Tyrell Willock, Steffie Banatvala and Claudia Lee.