People across London are taking up cold water swimming as a New Year's resolution in 2023, but experts warn this wellness trend could put many inexperienced swimmers at risk.
In November, Parliament Hill Lido in Hampstead issued an urgent warning on its Facebook page after seeing at least one hypothermia case every day for a week.
This surge in swimmers falling ill led the City of London website to update its cold water swimming guidelines with renewed messages about its risks.
Braving ice-cold waters has become an increasingly popular pastime since the pandemic, with outdoor pools such as Brockwell Lido and Tooting Bec Lido attracting new members in the capital.
Many praise its reported physical and mental health benefits, but the activity has potentially fatal dangers which beginners often underestimate.
With water temperatures expected to remain low over the coming months, South West Londoner spoke to experienced swimmers and cold water experts about staying safe this winter.
'You feel invincible'
Karen Simmonds, a 54-year-old travel business owner in Clapham, has been swimming in cold weather for more than 14 years.
She usually swims early in the morning at Tooting Bec Lido, and particularly enjoys the mental boost it provides throughout the day.
"It sharpens my focus, and brings me very much into the present," she said.
"You can't be distracted, and it's a very easy way of eliminating all the noise in my head — once you get out, you feel invincible."
Simmonds also appreciates the sense of community with fellow outdoor swimmers in the colder months.
She said: "In the winter time, you'll sit around afterwards getting warm together having a hot drink, or some people bring cakes and you just kick up a conversation together.
"You've got this sense of fellowship which is really beautiful."
However, after training as an open water lifeguard during the pandemic, she urges newcomers to cold water swimming to be aware of its risks.
"You need to be very sensible and make sure you're swimming either in a group or somewhere where there's a lifeguard."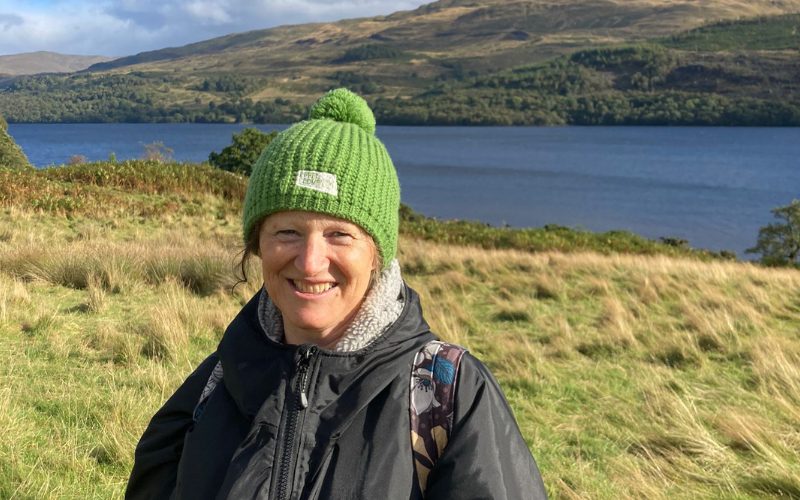 She recommends that Londoners join local branches of groups such as Mental Health Swims, for which she is an ambassador, or The Bluetits Chill Swimmers.
These organisations host meet-ups across the UK to help inexperienced cold water swimmers start their journeys.
Since 2021, her company Travel Matters has organised 'Immersive Cold Water Retreats' in Scotland for those wanting to take the activity further.
They aim to teach people how to swim safely in lower temperatures and fully enjoy its benefits.
A beneficial pastime?
Simmonds is not alone in believing cold water swimming improves well-being.
Many people have claimed anecdotally that the activity relieves anxiety and depression, boosts immune response and even eases pain and inflammation.
Professor Mike Tipton from the University of Portsmouth has been studying the effects of cold water immersion on the human body for over 30 years.
He stresses that while the hazards associated with cold water immersion are well-researched, investigations into its potential benefits remain in their early stages.
"Those who do cold water swimming claim they have a better immune system — the evidence for that is inconclusive," he said.
"People say they feel awake and alerted by going into cold water, and that it sets them up for the day — that's the release of all the stress hormones."
He adds that other factors including proximity to nature, new friendships and increased exercise may also lie behind the boost in mood people feel when taking to the water.
Hidden dangers
A sudden change in temperature can have a harmful — and potentially fatal — impact on the human body.
According to the RLNI, anything below 15C is defined as cold water.
Average UK and Ireland sea temperatures are 12C, and rivers and outdoor pools can be much colder.
During the cold snap in December, water temperatures at Brockwell Lido plummeted to just 3C.
Prof Tipton urges new swimmers to be wary of the 'cold water shock' that takes hold during the first few minutes of immersion.
He said: "Roughly 60% of those that die on immersion in cold water do so in the first few minutes, long before they become hypothermic.
"When you first go into something that's colder than you thought, you gasp, you hyperventilate, your heart rate shoots up, your blood pressure shoots up."
Involuntary gasping upon entering the water causes many to inhale water directly into the lungs, which can quickly lead to drowning.
Others suffer cardiac arrest as blood vessels in the skin rapidly constrict and rising blood pressure puts a growing strain on their heart.
Those with existing or unknown heart conditions can be particularly vulnerable.
"The number one bit of advice for anyone wanting to take up [cold water swimming] is to get a medical check," Prof Tipton said.
Even after these initial effects have subsided, the danger of hypothermia remains.
Prof Tipton added: "It's almost impossible to judge how long you should stay in the water by how you feel because once you've got over that cold shock response you'll feel really good.
"Limit [your swim] to a time — irrespective of how good you feel, don't stay in for more than 10 minutes."
How to stay safe
Simon Griffiths, 56, is a regular open water swimmer in London and the founder of Outdoor Swimmer magazine, which offers practical safety advice for newcomers.
He said: "I think cold water swimming has caught the public imagination in a way over the past couple of years.
"But because of that buzz that's been created around it […], it masks the fact that there are risks that are easy to overlook."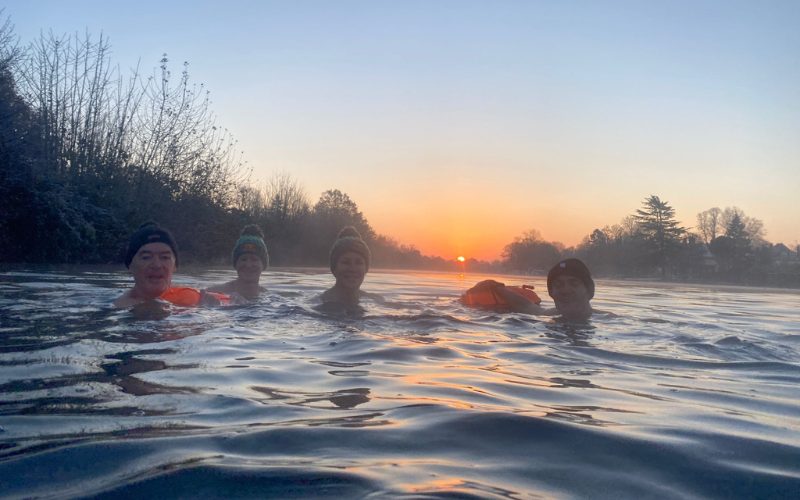 He advises beginners to try the activity in a controlled environment with lifeguards, such as a swimming pool, rather than in open water.
"There can be currents, the depth is uncertain, you can't see the bottom — there's no one there to pull you out if you get into trouble," he added.
Slowly acclimatising to colder temperatures and getting dressed quickly after exiting the water is also vital.
Despite the risks, Griffiths stresses outdoor swimming can offer a host of benefits if done safely.
He added: "Swimming can be transformational in your life [in terms of] friendship, fitness, health, exposure to nature… you're learning things all the time."
You can find further advice and information on safe cold water swimming on the RNLI, Outdoor Swimmer Magazine and Outdoor Swimming Society websites.
Featured Image Credit: Photo by Todd Quackenbush on Unsplash