A new development masterplan for the Aylesham Shopping Centre in Peckham continues to anger residents as campaigners liken the proposal to a "mini Canary Wharf."
The plans from developers Berkeley Group aim to transform the 6.75-acre site encompassing the shopping centre, existing Morrisons supermarket and Peckham bus station into over 1,000 new homes, office space, retail and a new Morrisons.
However, thousands of residents have slammed the proposal in an online petition organised by community group Aylesham Community Action (ACA), viewing it as a "massive overdevelopment."
Clyde Watson, 78, a retired architect and spokesperson for ACA, said: "The physical scale and the timescale are the two things that concern us.
"The size and the scale of it is enormous. It's out of keeping, it'll cast a huge shadow, it'll blight central Peckham, it'll spoil the views.
"We think this will totally overshadow the existing heritage environment."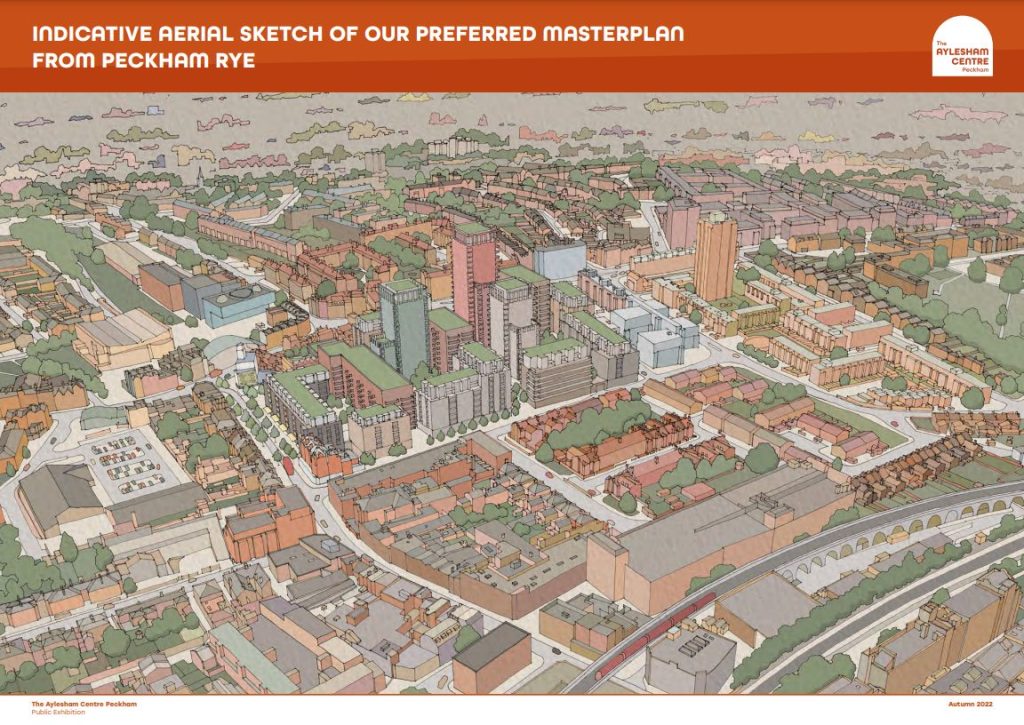 Construction will happen in phases and is expected to take fifteen years, Watson said. Peckham will be a huge building site for that period.
Whether the development will still be appropriate for Peckham in fifteen years, he continued, is a "moot point."
While government regulations stipulate that schemes like this include a minimum 35% affordable housing, ACA is pushing for more.
"Real social housing is a great concern in Peckham and developers don't have an interest in developing more than they have to, but we will be having an active campaign to persuade them to," Watson said.
Campaigners are also concerned about the impact of the development on Peckham itself due to its density.
This will create extra demands on local services, pressures on car parking, transport and retail, Watson explained.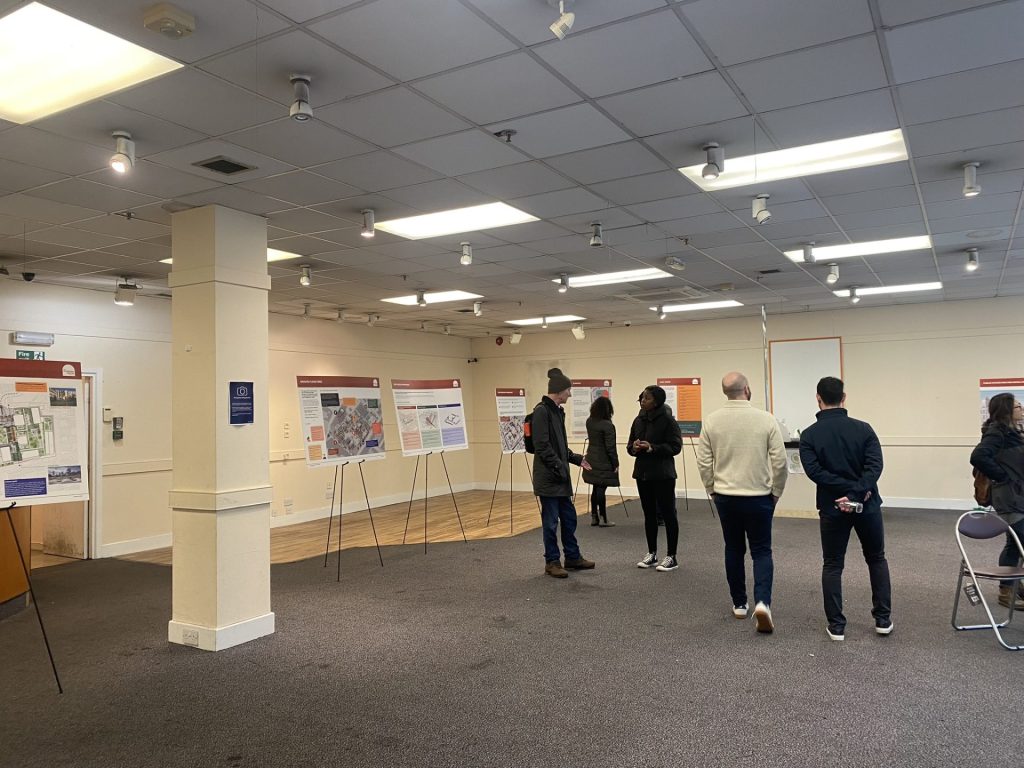 Developers Berkeley launched their public consultation process in early 2022 with a consultation hub in the Aylesham Centre, a community website, newsletters to local businesses and residents, door knocking, pop-up events and public exhibitions.
But ACA member Chris Allchin, 42, said the public consultations required as part of the planning process are often little more than a box-ticking exercise.
"That sort of community engagement needs to be much earlier, where there's a shared fact-building process," he said.
"What is the site? What are the needs of the community? What type of housing is needed? What does the social housing waiting list look like? There's no facts on the table about what retail is being lost, what retail can therefore be replaced.
"There's just a proposal put forward for people to then push back against in a really unhealthy process," Allchin added.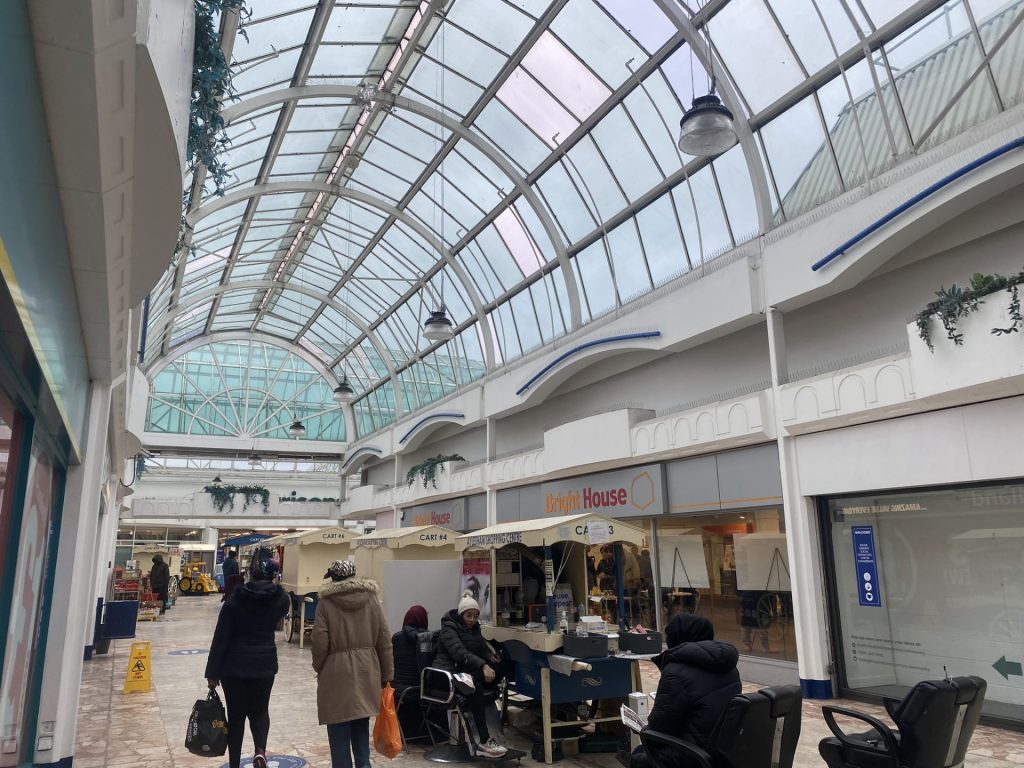 Eileen Conn, who has been a resident in Peckham for 50 years, is an ACA member and the founder of community action group Peckham Vision, which campaigns for greater grassroots engagement in matters affecting Peckham.
Speaking about the two displays showing green spaces: "I've got a real objection to this. There's nothing to indicate what's rooftop and what's ground floor.
"These two displays are seriously misleading people who are not professional architects or designers."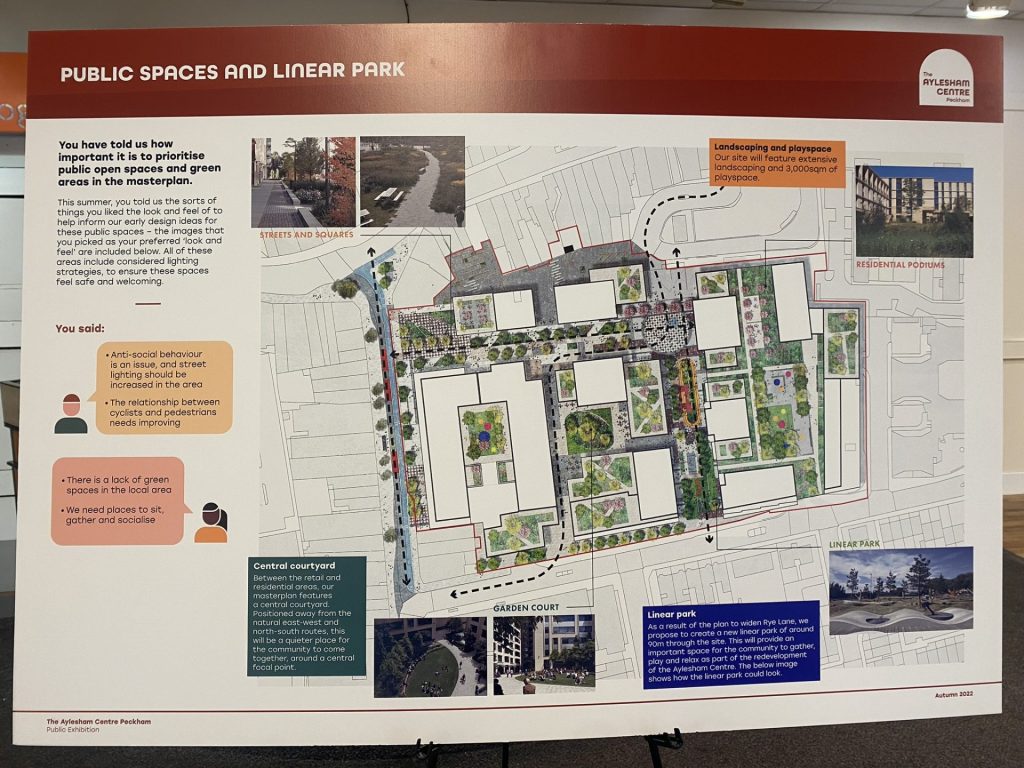 ACA has been meeting with Berkeley once every two or three months to discuss the proposal, but the "proper discussions" ACA requested about the masterplan and creative engagement process have not materialised, Conn said.
"We have been having conversations, but we have never been asked into a working relationship about what kinds of things they need to do to engage with people," she added.
Conn has spent 16 years mobilising local people into engaging with planning and urban regeneration issues.
"They don't know anything about community engagement really," she said of property developers in London," she said.
"They're all locked into a process to develop London. Not only that, but all the demolition going on to build these massive, unsustainable-for-decades tall towers is generating carbon emissions.
"The whole thing about planning in London has gone mad in the last 20 years."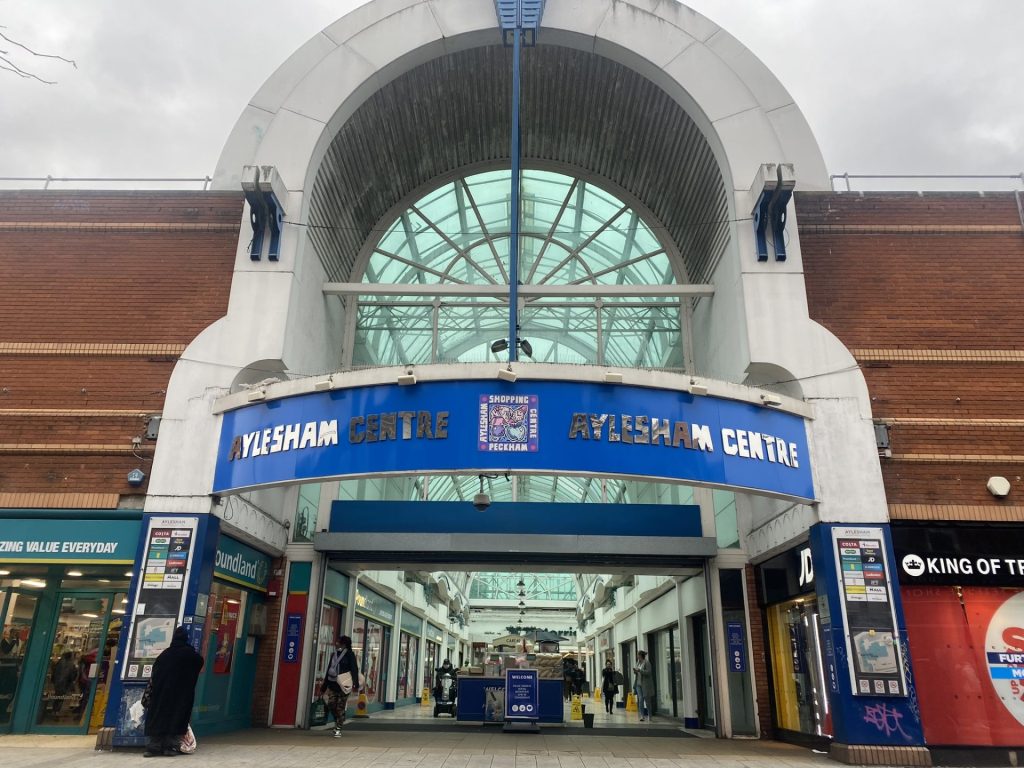 The Aylesham Centre was allocated for redevelopment by Southwark Council as part of the new Southwark Plan, a planning policy that aims to develop sites across the borough to encourage growth.
James McAsh, Southwark Council's Cabinet Member for the Climate Emergency and Sustainable Development, said: "We want to see a development that works for the local community. This means it needs to deliver homes that people can afford, and benefits for local people.
"The Aylesham is at the heart of the Peckham community and it's essential any new development works for that community. You can let Berkeley know your views now by responding to their consultation.
"The council is also setting up a Community Steering Group and will facilitate wider community engagement so that the Peckham community can shape the plans and hold the developer to account."
Following community feedback from the proposed masterplan, Berkeley is expecting to share a revised plan soon.
A statement from Berkeley Group said: "Berkeley is committed to continuing to work collaboratively with the community, local businesses, the council and other key stakeholders to deliver proposals that meet the current and future needs of Peckham.
"Berkeley will be holding a further series of consultation events later this year to set out how the plans have been amended in response to community feedback and views of stakeholders."
Plans to develop the Aylesham site have existed since 2015, when Tiger Developments pursued a retail and housing project on Rye Lane which never came to fruition.
Berkeley aims to submit a planning application for the Aylesham Centre redevelopment in Spring 2023.
Featured image credit: Georgina Findlay