The Government's handling of visa applications for refugees fleeing Ukraine has been branded a disgrace by Ukrainian families living in the UK.
Mariya Pavlova whose sister, Valeriia Semchuck, and two nephews, were due to arrive in the UK on a visitor visa to attend her wedding, described the process as frustrating and explained that despite regular calls the Home Office provided no updates, and even claimed to have lost their visas.
Desperately trying to bring her sister to the UK amid intensifying Russian attacks, Pavlova said her family had been told to "kiss their visas goodbye" by British embassy staff in Lviv, and were even asked to print out documents despite having fled their home.
"Nobody could tell me the progress of their visa applications, or track them. I kept getting transferred and encountered either an 'I don't know' or an answering machine that didn't let me leave a message and just hung up," she told SWL.
"I believe what they meant was they may have been lost in transit due to the outbreak of war. At that point no one could track them for us either. Since then, we been able to track them and they are still processing – over a month after they were first applied for.
"When we were told that they may have been lost we felt very confused, and my sister was in despair. She has already had to leave her partner in Ukraine because he is unable to leave the country. She just wants to be with her family, and start healing.
"She is now staying on the floor in an attic of a flat on the outskirts of Warsaw, a foreign country where she knows no one and has no knowledge of her surroundings – she is in shock. Where is the compassion?
"She has lost everything – her house, her car, her business that she took years to build on her own. She just wants to feel safe again. Being told to 'kiss your visas goodbye' was extremely heartless and did not help the situation at all.
"I felt a mixture of helplessness and guilt, because I was in the safety of my home whilst they were trapped in a war zone – it didn't feel real."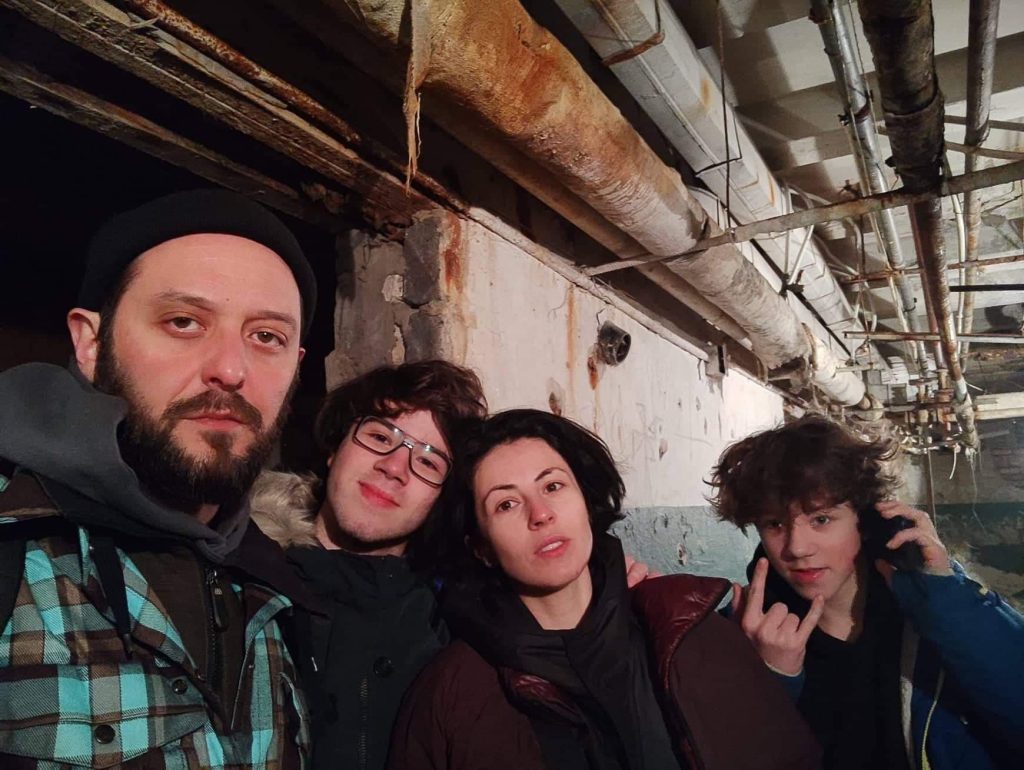 Frustrated with the chaos of applying for a visitor visa, Pavlova made an application under the new Ukraine Family Scheme which Home Office staff told her could be expedited with an outstanding visitor visa application.
The scheme, which allows people to join family members in the UK, was recently extended to allow adult parents, grandparents, children over 18 and siblings following concerns the UK was doing less to support refugees than EU countries.
According to the United Nations refugee council nearly three million people have escaped Ukraine since Russia launched its invasion less than two weeks ago.
The Home Office said it had issued 8,000 visas to Ukrainians seeking to join family in the UK and thousands more are expected to be provided, but continues to face criticism of the bureaucratic processes which are hampering refugees' efforts to flee the conflict.
Ukraine's ambassador told MPs in a Commons Home Affairs Select Committee his own wife had struggled to get a visa before the Russian invasion and called for a simplified process to enable more Ukrainian refugees to reach Britain.
For Pavlova, making an application under the new scheme proved even more difficult and was forced to spend more than 10 hours completing applications for her sister and two children.
She added: "The questions were worded poorly and were far too long. Plus the required documents lists hadn't been adjusted, so the document checklist asked us for mortgage documents and proof of income – even when applying for my 12-year-old nephew."
The application process was so difficult that she called the UK Visas and Immigration line, but was told she could not have two outstanding applications for one person, despite being previously informed that having a visitor visa application would aid her case.
Eventually, Pavlova along with her family decided to cancel the visitor visa applications.
Following the Government's announcement that Ukrainians applying under the family scheme visa would no longer need to attend in-person appointments, she was encouraged by Home Office staff to book flights to the UK for her sister and nephews.
Pavlova was relieved, but the next phone call changed everything.
She explained: "When I called, the advisor told me that this new scheme had not gone live and that it may not even be up and running by 15 March.
"I was in shock and I explained the situation to her. Luckily, she was willing to help me and went back and listened to the phone conversations her colleagues had with me.
"I was on the phone with her for an hour. She has promised to escalate the visas, so that they get them by 15 March.
"I am not hopeful, and after so many setbacks I am preparing for the worst. My experience with the Home Office has been extremely frustrating and confusing.
"We get different advice every time we call. They are not equipped to deal with this kind of situation and the Government needs to do something to help them, because currently they are failing people."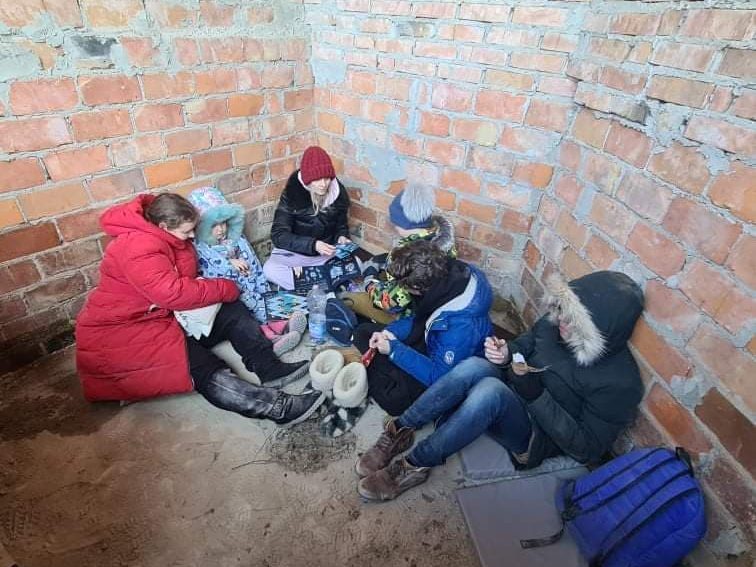 Although Pavlova does not hold any individual staff members responsible, she fears that a lack of efficient training could make the current crisis even worse.
She said: "It's why we have been misinformed so many times.
"I am upset with the fact that the people who have just fled a war are now being faced with such difficulties just to be able to see their families again. It is frankly inhumane.
"I believe that eventually we will be able to get them to the UK, but how long it will take and how difficult it will be- I'm not sure.
"What I do know is that this has been anything but easy straightforward like the Government promised."
Tetiana Bykova's family is facing a similar dilemma.
Her cousin, Roman Babenko, his partner, Yuliia, and three-year-old daughter, used to live in Mykolaiv, but after intense shelling of the nearby airport they decided it was too dangerous to remain, and on 25 February travelled more than 800km to Lviv.
Putting Yuliia and his daughter on the next available bus to cross the border into Prague, Roman drove more than 11 hours back to his home town and signed up to serve in the army.
It was a decision he hadn't taken lightly, but having fought in the conflict of 2014 he knew he had to protect his country.
"Yuliia called me shortly after he put them on the bus and said that saying goodbye to him felt like saying goodbye for the last time," Bykova said.
Having received word of their safe passage out of Ukraine, Bykova's husband and father-in-law travelled from the UK to meet Yuliia and her daughter.
Now in Gdańsk, they are living in a friend's flat until they receive confirmation of their visa.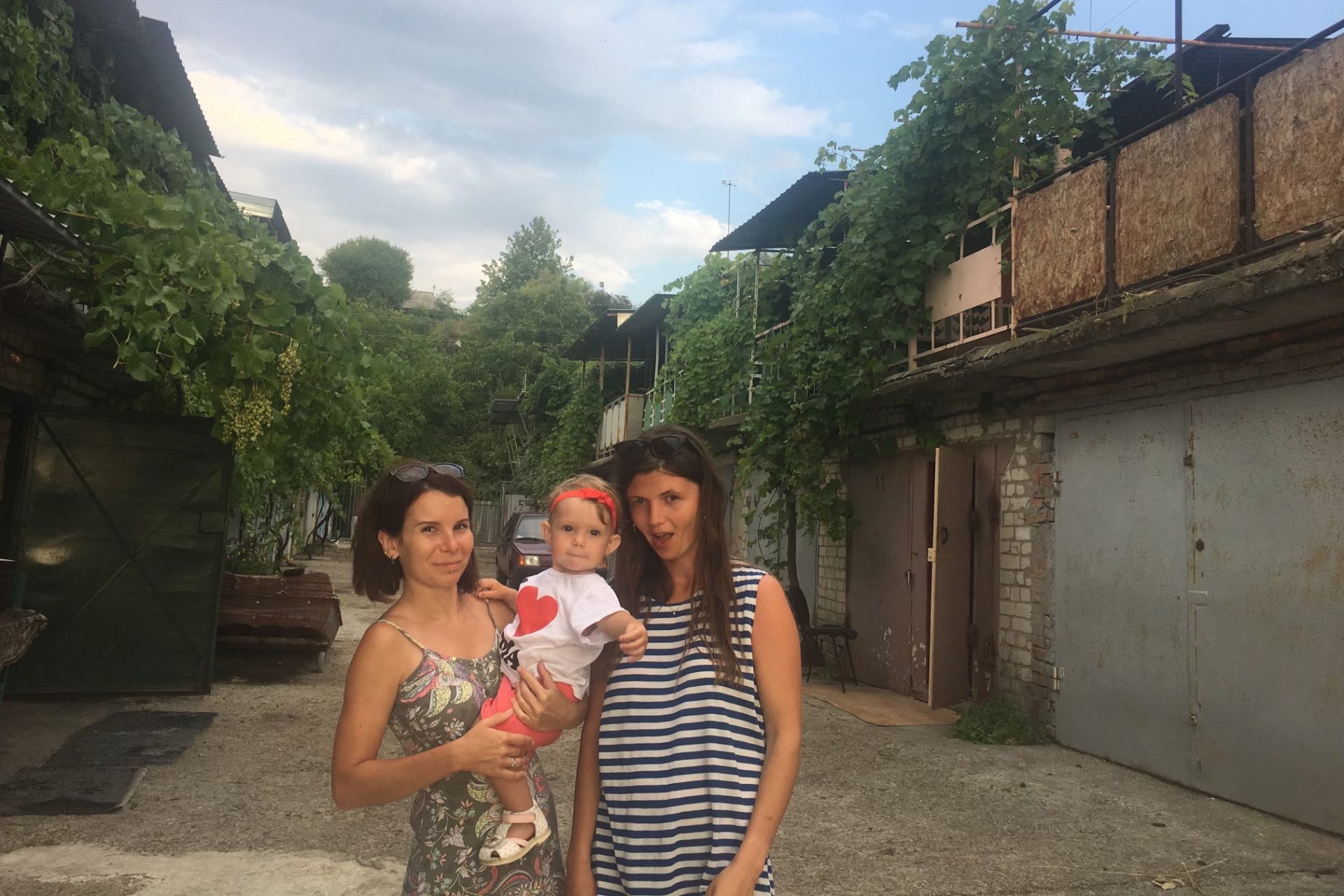 Bykova and Yuliia have now filled out the online form for the Ukraine Family Scheme visa and are awaiting a decision, but the process was difficult and they are concerned about the protracted delays that await them.
Bykova said: "It was so poorly put together. For example, it asks if a three-year-old has ever taken part in terrorist acts.
"We now have all documentation and evidence with certified translation that shows our family history. However, Yuliia and her daughter don't have international biometric passports, only internal national passports and a birth certificate – so we need to go through the Visa Application Centre biometric appointment in Europe."
When Bykova discovered that the nearest centre from Gdańsk was in Berlin, a six hour bus journey away, and the next available appointment was on 21 March, she was shocked.
She added: "They will need to wait for an answer for an unknown amount of time, and we don't even know if they should travel back to Gdansk and wait there or wait in Berlin.
"It is a very difficult situation for all of us, but especially them and I just don't understand why someone who managed to flee the horror that is happening in Ukraine has to now go through such a difficult route to reunite with a family in the UK.
"Every day the rules or decisions are delayed, it costs people's lives. Letting families reunite or people who are willing to take mothers and children in their houses without delays is the least United Kingdom can do.
"Although the rules are changing, it is not changing fast enough and it leaves everyone with confusion, uncertainty and constant anxiety.
"This is war, if people were lucky enough to flee Ukraine, please let their families take them without having to go through the horror of current Home Office procedures."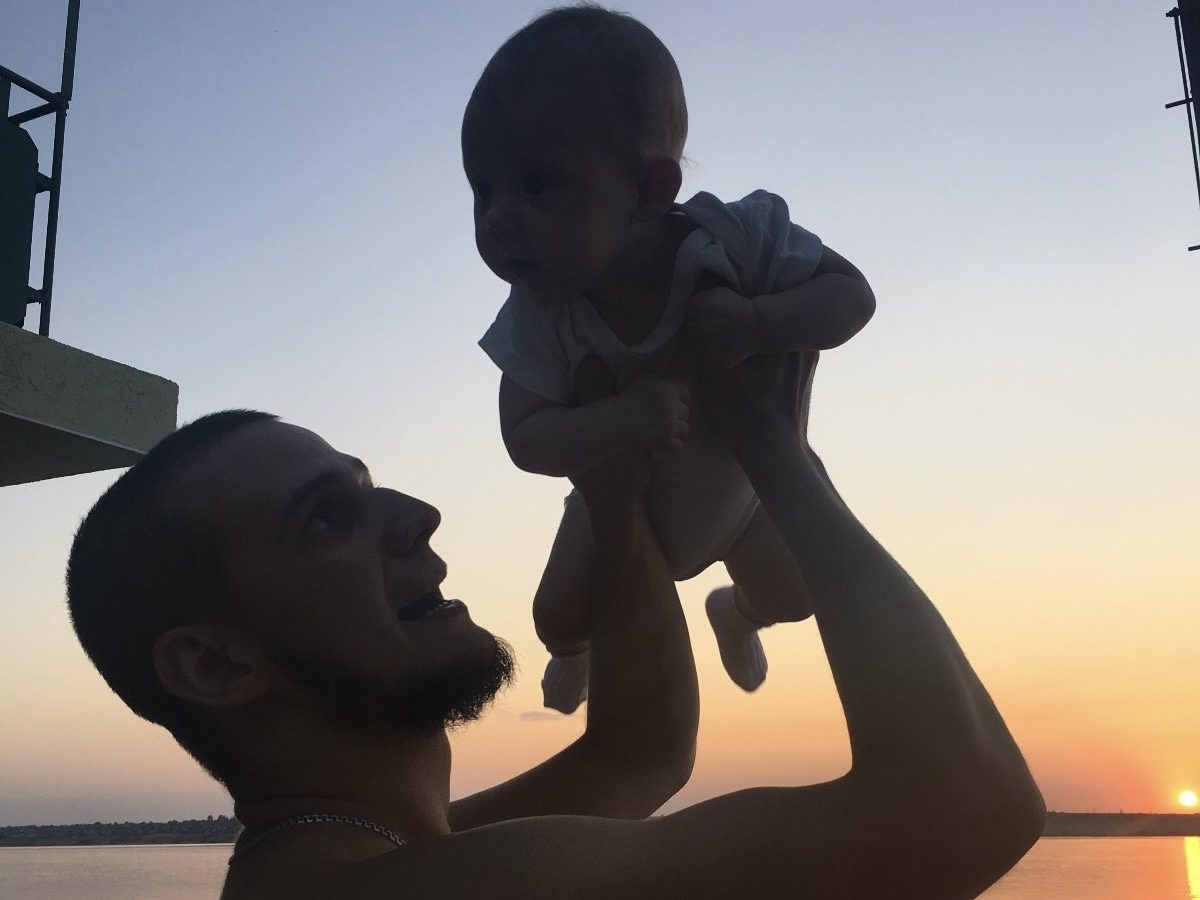 Mariam Kemple Hardy, head of campaigns at Refugee Action, said: "An effective refugee protection system should be able to react quickly to the mass displacement we have seen in Ukraine and Afghanistan.
"Yet while people are being bombed out of their homes the Government is tinkering around with a visa scheme that will exclude most people in Ukraine seeking protection here.
"We urgently need an expanded resettlement programme of at least 10,000 people per year, more established routes to safety, and an asylum system that's effective, just and compassionate."
Responding to SWL's request for comment, the Home Office said: "The Ukraine Family Scheme provides an immediate pathway for those Ukrainians with family already settled in the UK to come to our country.
"It is designed to allow as many people as possible to come to Britain and gives them immediate access to the support they need to not just survive but to thrive.
"The scheme was developed in close consultation with Ukrainian leaders and the diaspora community and we continue to work with them to make changes as necessary.
"That is why we are now making the process quicker and simpler by removing the need to physically visit Visa Application Centres for many of those who are making the perilous journey across Europe.
"This will mean we can welcome more families here more swiftly."