The Queen was a notoriously poised and reserved figure who rarely showed emotion or shared details of her private life.
Throughout her reign, people would speculate about her personal relationships, day-to-day lifestyle and character, but the Queen always kept her feelings close to her chest.
Body language expert Judi James spoke to South West Londoner about what The Queen's mannerisms reveal about her feelings toward her family and how she asserted herself as a leader.
"If I had to describe the Queen's body language in one word it would be 'stoic'.
"It's an old-fashioned virtue, but looking back at her reign as a whole, that was absolutely what worked for her position."
The Queen's relationship with her husband of over 73 years, Prince Phillip, was a royal romance that invited a huge amount of interest.
Judi said it's important to understand that at the time of their marriage, in 1947, it was unusual for women to have jobs or be the breadwinner.
The Queen and Prince Philip therefore broke the mould of a traditional marriage at that time.
"You got the feeling that the Queen was very much a global leader and Prince Philip showed respect to her, but there was always a shared humour between them.
"But it's likely that, when they were indoors, they would revert to a more traditional relationship where the man was in control in the marriage."
While the Queen and Prince Philip would rarely display public affection, experts have pointed to eye contact and laughter as subtle signs of mutual fondness.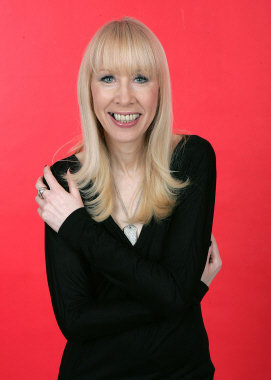 Judi said: "The Queen showed an almost girlish affection when she smiled at Prince Philip.
"They used to get their messages across with eye contact, compared to Harry and Meghan, who are absolutely glued together and always touching."
The avoidance of public affection or warmth also led the Queen's relationship with her son, Prince Charles, to be the subject of scrutiny as people questioned their closeness.
Judi said: "Those two have always had an awkward relationship in terms of body language. It always looked to be a bit strained."
In a well-known encounter, the Queen once greeted a very young Prince Charles on a train platform by holding out her hand to shake his.
"That's always been used as an illustration to show she was a cold mother."
However, images show the Queen looking especially open with her grandson, Prince Harry, with whom she reportedly had a close relationship.
Judi suggested: "I think she loved having Prince Harry around because he just broke all the rules.
"Her body language suggests that she felt the most relaxed around him."
The Queen had an especially strong connection with and passion for her horses.
She rode her first horse at the age of three and regularly rode around Windsor Gardens throughout her life, and was passionate about horseracing.
Judi said: "I think what makes the body language nice is that the horses don't know she's royal.
"Any person she's pictured with always has a body language that screams 'I'm standing next to the Queen'.
"The horses couldn't care less, and watching her appreciate that with her wide, beaming smile, is a joy to watch."
In 2022, The Queen became the first British Monarch to celebrate a Platinum Jubilee after 70 years in service.
Ascending the throne aged 25, she had to work hard to confidently assume the position from her father, King George VI, and assert herself as a global leader.
While images of the young Queen may suggest a shyer person, Judi suggests that she was tougher than most people imagined.
"If you look at her body language in more detail, she actually had more authority than I think we give her credit for.
"During The Queen's Speeches at Christmas, she worked two cameras, an autocue, and props, and looked tougher and firmer than some of the photographs we see."
Looking back at her life, Judi said that we never saw the Queen show any signs of self-pity, despite navigating the monarchy through difficult patches.
She concluded: "The Queen created her own sense of status and superiority against all the odds in those days."
(Photo credit: Karen Roe Flickr)