Wasps' new director of rugby Laura-Jane Lewis has experienced a baptism of fire but is resilient and ready for the Allianz Premier 15s season to begin.
The Acton-based club faced an uncertain future when the men's side entered into administration in October but will play in the league through their affiliation with Wasps FC.
Lewis has filled the shoes of well-respected coach Giselle Mather and will steer a new-look side that boasts England international Abby Dow as its star name.
"It was the biggest challenge I've ever faced in my coaching career," Lewis said. "However, I've learnt a lot about myself and learned a lot about the people I work with.
"I've learned a lot about players, and the game in general and while it has been extremely challenging, I'm definitely going to be a better person and coach for it.
"I'm just very excited now to get into the game on Saturday.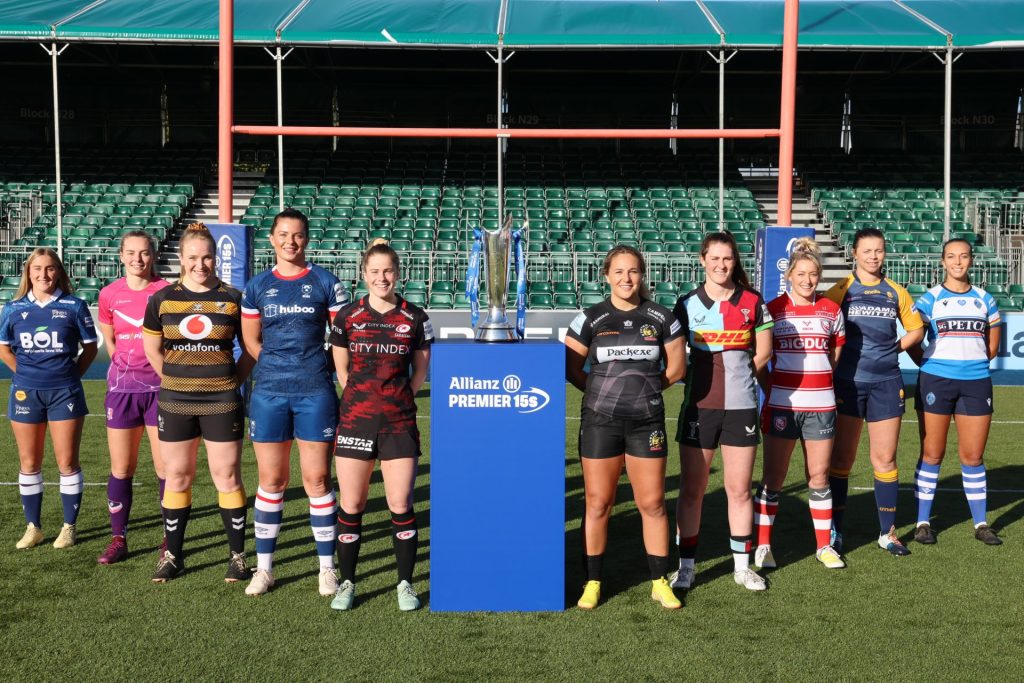 "I think you learn really quickly the values of people and I have learnt how strong mine are and I've really stuck to them in this challenging period.
"I've learnt that not everyone is your friend and also about the kind of leader I want to be.
"But I have had to understand that just when you think you've got it covered, something else comes your way.
"The resilience not just from myself, but also the people that I'm working with day in day out, I've found a lot of people with a lot of resilience and that surprised me."
Wasps will travel to the West Country to take on Bristol Bears at Ashton Gate before a homecoming against Gloucester-Hartpury at Twyford Avenue on 3 December – a game that will be streamed on Premier15s.com as one of two per round this season.
For Lewis, those games will be moments to cherish for every Wasps fan.
She added: "There's a huge fan base out there and they want to see a Wasp take the field and that's going to happen this Saturday.
"We've got our women's team taking the field and any Wasps' fan out there, I hope they get behind every single one of those players because we need it and it will definitely encourage us to work even harder."
The Allianz Premier 15s has been going from strength to strength, 2022 saw record attendances at home games and the most competitive campaign to date, confirming it as the world's leading domestic women's competition.
While the departures of the likes of Claudia MacDonald and Maud Muir, World Cup finalists last weekend, have left Lewis with a youthful squad, she can still call on the experienced heads of the likes of Liz Crake.
Crake is set to embark on her ninth season at Wasps but this campaign is a chance to say thank you to those who have supported them through a tricky period.
She said: "For the players, it wasn't something we saw coming and we've had a lot of uncertainty from the summer, losing Giselle and a bunch of players as well.
"From my perspective, we were already in the trenches, so it was just another thing that we had to deal with, and I think we've dealt with it well.
"We're here and we're still in the league, and we're ready to play. We want to get out there, we want to play, and we want to show people what we can do.
"I've been at Wasps for nine years, the club means a lot to me and it is about giving back to that environment that served me so well when I was developing my talents."
Allianz Premier 15s – the elite women's rugby competition in England. @Premier15s