The inaugural Tour de France Femmes has inspired female cyclists in south east London as it promotes women's sport globally.
Hannah Cadman, 46, from Lewisham, believes the event will raise the profile of women's sport.
Cadman said: "It's huge that there is now a women's Tour de France. It's bigger than cycling in fact, it's a massive step in elevating women's sport across the globe.
"All the excuses of no interest, no money, that women aren't capable of doing what the men can do, hopefully this is the first step to prove all of that wrong."
The Tour de France is the most famous Grand Tour race however, a women's version has struggled financially in the past.
A one-stage race named La Course by Tour de France was established in 2014, but it was criticised for not being a full Tour de France.
However, this year the Tour de France Femmes was sponsored by Zwift, and got underway beneath the Eiffel Tower.
The opening stage proceeded to complete eight laps of a circuit around the Champs-Elysees.
Cadman said seeing the women on the Champs-Elysees was surreal as it was such a historic moment for women's cycling, and this will result in young female cyclists being able to dream big and go all the way.
There have been other positives recently introduced to professional female cycling as well.
Ali Sheehan, 25, who rides for TEKKERZ CC in London said: "Events like the Tour de France Femmes, along with the recent introductions of a minimum wage and the right to maternity leave, make becoming a female professional cyclist a viable and exciting career prospect for aspiring female athletes."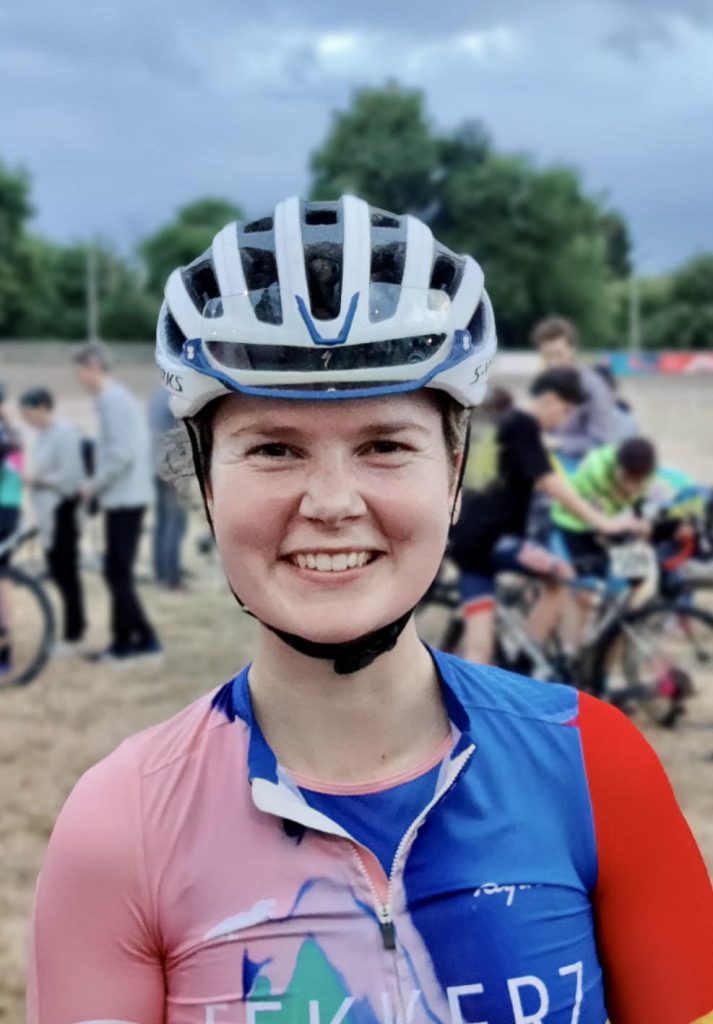 Sheehan added that the Tour de France Femmes having eight days of coverage will in turn attract bigger sponsorship investment and help grow women's professional cycling.
Nonetheless, whilst women's professional cycling is growing, Cadman and Sheehan feel more can be done for women racing in London.
Cadman said: "You can't just put on the odd women's ride, you need to really invest in the individuals and community and ask what they need."
Sheehan added: "Investing in grassroots cycling is paramount and I feel a positive approach will help to attract and retain women in sport, whether racing or riding."
British Cycling Delivery Director Danielle Every said: "The Tour de France Femmes avec Zwift is a long-awaited watershed moment for women's cycling which we believe can play a huge part in taking women's cycling to the next level.
"We recognise the significance of being able to watch female riders competing in such a prestigious race for women on TV and the influence this has on young girls who are the next generation of cyclists, coaches, and officials.
"There are more opportunities than ever for women and girls of all abilities, from all backgrounds to get involved in cycling across the range of disciplines in clubs, groups and events, whatever their cycling dreams, and we are looking forward to welcoming more of them to the British Cycling family."
If you are interested in taking up cycling to get fit, or to compete, you can find more information on the British Cycling website.