Member clubs of the Gay Football Supporters Network (GFSN), the world's only dedicated LGBTQ+ football league, have spoken out against the alleged anti-trans rhetoric on display at the Conservative Party conference.
Prime Minister Rishi Sunak claimed in his keynote speech that the British public are being "bullied" into believing that "people can be any sex they want to be".
Sunak added: "A man is a man, and a woman is a woman, that's just common sense."
Charlton Invicta, the first professionally affiliated LGBTQ+ football club in Europe, are the latest team to take a stand against the comments made by the Prime Minister last week.
Gary Ginnaw, the chair of Charlton Invicta said: "I was disgusted from what I was hearing and reading, not just from the conference itself but prior to that in recent weeks.
"We wanted to get a message out that we do not condone what they said, what they do, or what was happening at the conference by Sunak and others.
"We are a football club built on inclusion and we're here to make a positive impact and to change hearts, minds, and opinions through the power of football."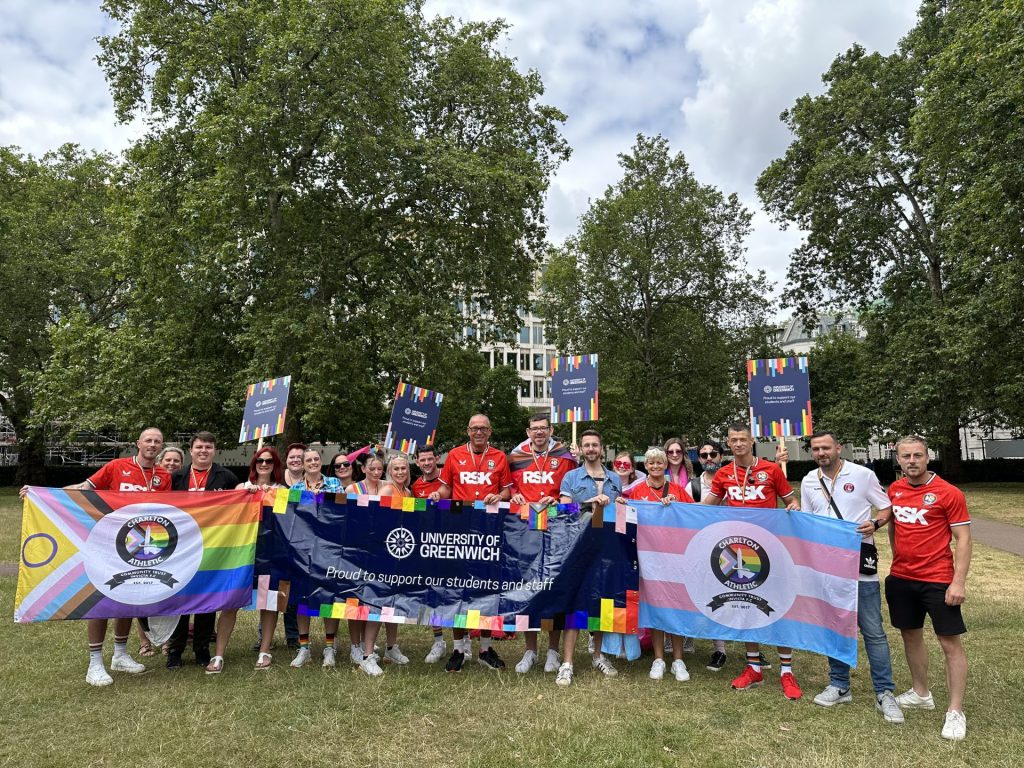 Ginnaw spoke of his pride in seeing supporter groups and organisations standing up against anti-trans rhetoric.
Ginnaw said: "We want to use our platform as much as we possibly can to challenge people.
"Pride is a protest, we all know that, and the things that are being said at the moment are things that were targeted towards gay people 30 years ago.
"This is an agenda that has continued."
Courtney Cole, a Charlton Invicta player who transitioned five years ago, spoke of her tiredness of hearing the same argument repeated.
She said: "From my side I find it quite boring, it's just tiring because I always wonder, have you ever met a trans person?"
"If they ever met me and listened to some of the stuff I said then they might understand it a little bit more."
Cole explained how the support of Charlton Invicta and playing football again has helped restore her confidence.
She said: "I totally fell out of love with football.
I lost massive amounts of self-belief for various reasons and football has really given me something to look forward to because football's been my whole life.
"The club are so brilliant and I couldn't be more positive about it."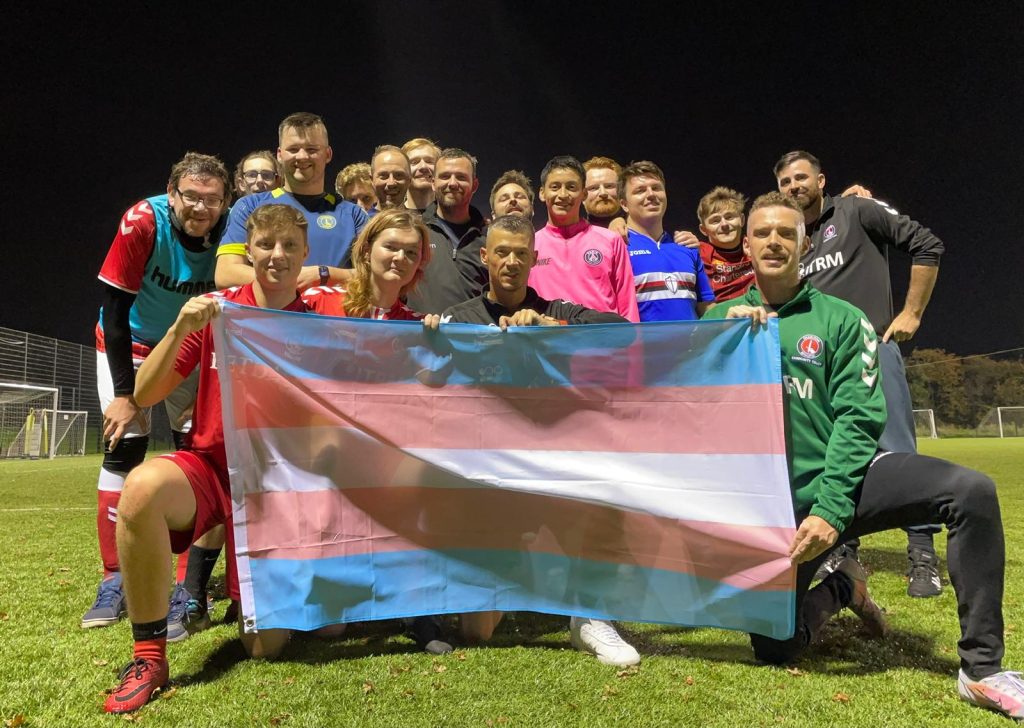 Charlton Invicta were joined in their disapproval of Sunak's comments by fellow GFSN club London Titans who issued a statement.
They wrote: "This week has been yet another incredibly difficult one for the trans community living in the UK.
"A week in which the serving government has made some incredibly alarming and incendiary remarks towards a community that is already marginalised."
Sunak's comments were also condemned by MPs, charities, activists and many in the LGBTQ+ community.
Last week, hundreds of trans activists gathered outside Downing Street this week to protest against the comments made by Sunak at the Conservative Party conference.
The Government has been approached for comment.
Images courtesy of Gary Ginnaw.