A south London delivery food bank has been nominated for the Mayor of Lewisham Community Awards 2023.
Mel Nich founded Chayses Pantry in October after seeing the effect of increasing food prices on people within her community struggling, naming her food bank after her son.
The enterprise started with Nich delivering food parcels to single parents and the elderly after reaching out to them via social media.
Nich would go shopping for non-perishable food items such as rice, tinned soup, tinned fish, fruit juice, fruit, biscuits, tea bags, long-life milk, honey, cereal, and porridge.
With over 400 requests for food parcels and deliveries to Addington, Stretton, Deptford, Lewisham, Richmond and Putney demand has only increased after Christmas with the school holidays and Mother's Day.
Nich said: "I chose to do door-to-doorstep delivery, to combat mobility issues and try and take away the stigma of being seen visiting a food bank.
"Transport costs are going up and for single parents, some can't afford to travel to a food bank which is not nearby and would have to take all the kids to the food bank as well.
"It was trying to give these people or the recipients a bit of dignity and just doing my little bit to help the community."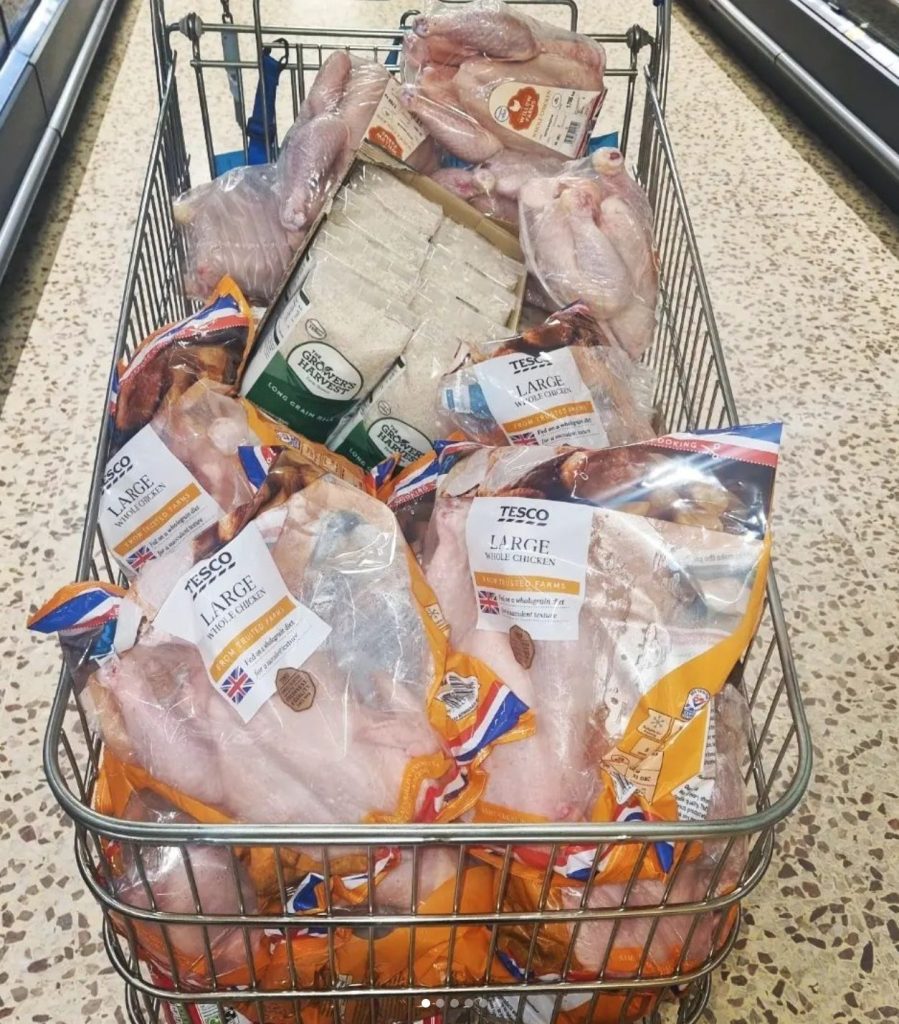 Before Christmas, Nich launched a GoFundMe to raise £500 for Christmas food parcels and within eight days the fundraiser surpassed £5000, even reaching the social media pages of Paloma Faith, Olly Locke and The Guilty Feminist, which sent the campaign viral.
Niche described herself as a giver by nature and added: "I can't stop now. People are hungry. They have no food. They're suffering.
"They are having to choose between heating and eating. It's not just a cliché saying it. It's real life.
"But we're having to drive to places like Richmond and Putney, which are affluent places and even within those areas, there are still people who are hungry and families that are suffering.
"There are pockets of poverty in every area. I don't discriminate and I don't make an assumption or presumption. I just deliver the food. We all need to eat.
"I appreciate it takes a lot of effort and a lot to put your pride aside to ask some stranger for help, especially for food."
Over the Christmas period, they delivered over 200 roast dinner parcels which included: chicken, potatoes, rice, gravy, carrots, soft drink, and dessert with an option to have a vegetarian or halal option, at a cost of around £10 per parcel.
Last year the Food Standards Agency (FSA) published research revealing that the number of people using a food bank had jumped to one in six.
One in five of those surveyed say they either skipped a meal or reduced their portion size because they did not have enough money for food.
Nich has been contacted by GPs and councillors to provide the parcels for people they are assisting.
She said: "I'm an action taker. If I see a problem and I see a solution, I will just get on with it. They can talk and talk and talk and nothing will still get done.
"I will never take my blessings for granted and it has made me realise we need to be more compassionate with strangers as well as people we know."
Toni Martin, who has received one of the deliveries, said: "I had two weeks until I got paid and our food was almost non-existent, cleaning products- even basics.
"I couldn't believe it. I couldn't thank her enough. She deals with people individually. Normally when you get a food hamper, they will just give you what they give you. She got me every single thing and more than I asked for.
"Exactly what I needed. Everything and more."
Martin's delivery also included a new winter coat and pair of boots for her eldest daughter which she couldn't afford to replace.
Nich has not been in receipt of a food parcel herself, but understands what it is like to be a single parent and struggle to be a mother, working to pay her rent and nursery fees whilst attending university when her son was a year old.
Nich said: "It's a lived experience of being a single mother and struggling so I know what it is like.
"I'm in a position to help people where I can. Even if I can help one person that is more than enough."
Nich's cousin Erica Shorter often helps Nich deliver to south west London and said: "Mel is amazing. She's encouraging. She's so kind and loving and has so much drive and determination.
"She's always concerned with the wellbeing of others, always. "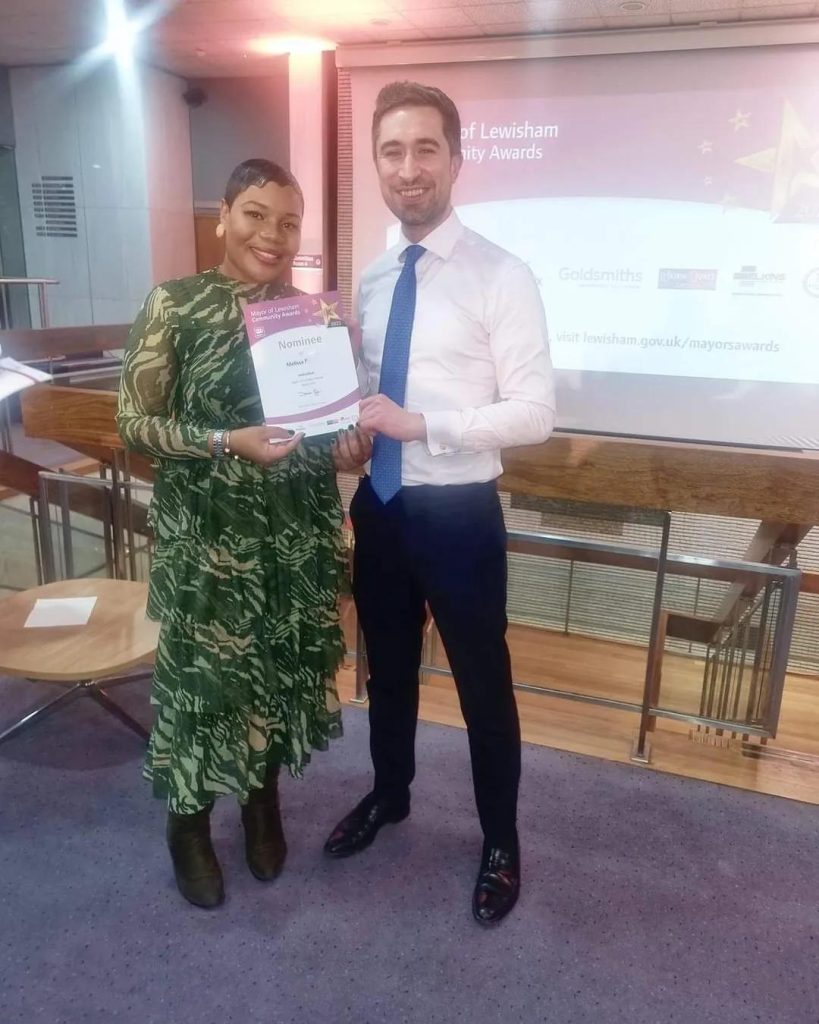 Recently nominated for the Mayor of Lewisham Community Awards, Nich plans to register Chayses Pantry as a charity and apply for funding and continue to deliver food to vulnerable people and those in need to try and alleviate hunger in her community.
Chayses Pantry delivers across south London and can be contacted via email at [email protected] and donations can be made on GoFundMe.
Featured image credit: Mel Nich