Trans adults are waiting years for appointments as thousands remain trapped on waiting lists for London's only gender clinic, figures reveal.
It comes after a report published by TransActual revealed one in seven transgender people are refused care or treatment because of their gender identity, with half of GPs failing to demonstrate a good understanding of trans healthcare needs.
According to Freedom of Information figures obtained from the Tavistock and Portman NHS foundation trust, more than 11,000 trans adults were waiting for their first appointment at the clinic as of March, the highest of any gender identity clinic in the UK.
When Jason* finally received a time and date to attend his first gender identity clinic appointment, he had been waiting almost five years.
He said: "When I became aware of the way ahead of me to simply feel comfortable in my own skin, I was met by huge waves of depression, hopelessness and anxiety, and asked myself whether I'd be alive by the time I saw someone from the clinic.
"Waiting for an initial appointment was hell, I found myself emailing for updates and every single time I would be told that a time estimate couldn't be given, which left me feeling forgotten during a time that left me questioning my life.
"It's left me so frustrated because I had a solid sense of my identity, but when I looked down at myself it didn't link to what was in my head and being trapped in the wrong body as a result of the waits led me to become more distressed."
The data reveals the number of adults waiting for an initial consultation at the Tavistock clinic, the UK's largest and oldest gender identity service, has increased by 85% in the last three years, rising from 5,948 in March 2019 to 11,057 this year.
Meanwhile, the number of trans and non-binary children referred to the trust's Gender and Identity Development Service increased by more than 48%, with 5,182 waiting for their first appointment in March, compared to 3,490 in 2019.
The NHS announced it would be shutting down the trust's gender identity clinic for children in July this year, after more than three decades of supporting young people struggling with their gender identity.
NHS England said regional centres would be set up to replace the service and "ensure the holistic needs" of patients are met after being warned in an independent review that having one provider was "not a safe or viable long-term option".
For Jason, who was referred by his GP in 2017, the inability of the clinic to update him about the timing of his appointment forced him to seek private treatment, and he took out a large personal loan as well as launching a crowdfunding campaign to undergo top surgery.
He said: "It was a really difficult decision and I felt angry at the NHS for leaving me in a position where I had to stall my life to afford surgery. Taking out a loan brought huge anxieties, but I knew ultimately that if I didn't then I wouldn't be here today.
"Day to day, I felt so horrible, especially during the cost-of-living crisis. I hated asking people for money, and worried that I wasn't throwing someone else into financial distress.
"The delays on the NHS left me incredibly distressed, and I needed to act. In the five years of waiting, I've had to seek therapy, start antidepressants, and struggled with binge eating which led me to a diagnosis of type 2 diabetes."
Jason was able to undergo the top surgery he desperately needed and, as he continues to recover, he expresses gratitude for the warmth and generosity he received from his friends, family and even strangers who donated to his crowdfund campaign. 
But even so, the experience has left him traumatised, with regular loan repayments continuing to derail his life, and he is still waiting for his second appointment at the gender identity clinic with no idea of when he will be seen. 
He said: "Waits for NHS gender identity clinics have delayed my entire life, from education to driving lessons, and further education to starting my dream career, with my final two years of study towards becoming a mental health counsellor delayed because I simply cannot afford it.
"I still feel angry as the clinic has left me on anti-depressants with the anxiety of paying off the loan that will take me at least five years. No one should be put into financial stress to get adequate and timely care."
President of the Beaumont Society, the UK's longest established support group for trans people and their families, Dr Jane Hamlin, said: "Before the pandemic, waiting times for a first appointment were up to three years. Now they are at least five years.
"It takes enormous courage for anyone to 'come out' as trans, and then to be told that nothing can be done for them for five or six years is appalling with horrendous consequences for those who are stuck in the queue.
"Unfortunately, the needs of trans people are not taken seriously by the present government, and it does not look as though it will be a priority for the opposition parties if they get into government in the near future.
"As with everything, it comes down to money. We know of people who have self-harmed or even taken their own lives when faced with what seemed like having to wait a lifetime for something to happen."
When Finn Charlton was finally able to attend his initial appointment at the Tavistock clinic, after being referred by his GP in 2018, he had been waiting almost three years.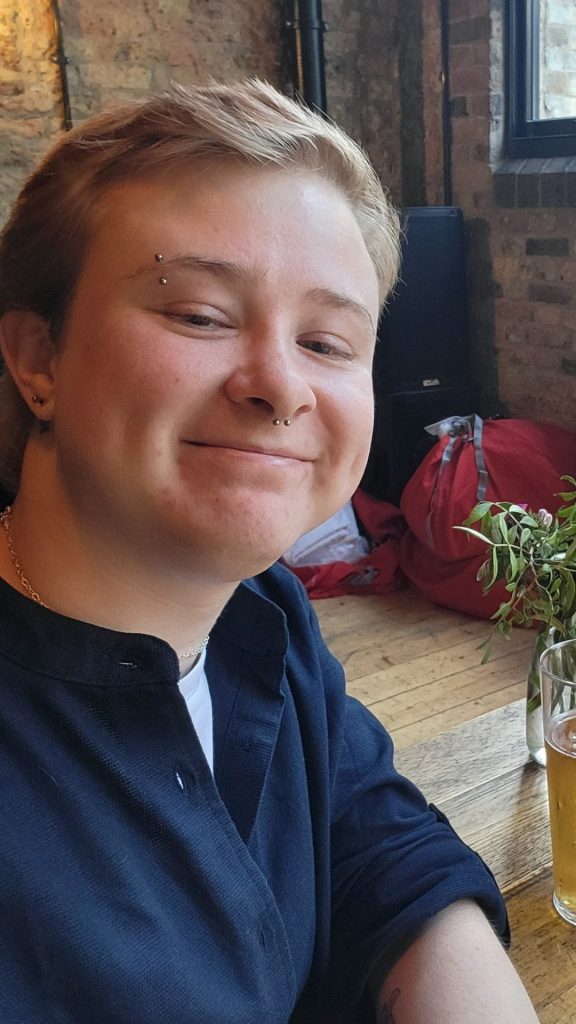 Opting to go private to begin hormone replacement (HRT), Finn only heard from the clinic when they requested he have a blood test in order to set up a Shared Care Protocol which would enable doctors to prescribe hormones over the NHS.
He said: "When I was initially referred, I felt really hopeful because I was finally getting my life on track that would lead me to happiness, but it quickly fell to despair as I heard nothing for so long.
"It was one of the hardest times in my life, knowing that all I could do was wait for this next step but having no idea of when it would be seemed to be a real lack of compassion from my experience."
With each day becoming harder to cope with and feeling a significant disconnect between his body and identity, Finn saved more than £6,000 so he could begin his medical transition privately, and underwent gender affirming surgery in 2019.
He added: "Within eight months, I had nothing left after starting hormones and private gender affirmation surgery in 2019, but it was completely worth it for me and I never regret spending that money to this day.
"I am sad that I had to do it, because that money could've gone towards buying a house or something similar, and this type of healthcare should be readily available to those who need it to affirm who they are.
"I can still distinctly remember the hopelessness I felt while waiting, and how close I almost got to giving up completely.
"I don't exaggerate when I say that going on HRT saved my life, but it would probably shock some people to know just how close it came to that.
"I wouldn't wish that feeling upon anybody. I felt really lost for a long time, but starting HRT made me feel like I had a life to live, instead of sitting stagnant in my own depression and dysphoria."
Director of Operations at TransActual, Chay Brown, said: "Long wait times are a direct consequence of two factors, which have been significant since well before the recent crisis in the NHS.
"These are staffing levels, with trans healthcare always poor in relation to other more mainstream specialties; and a highly inefficient system, with unnecessary gatekeeping at its heart, that tends to compound issues with staffing.
"Longer term, we need to get away from a centralised gate-keeping system. We need to acknowledge that much trans-related healthcare can be done in the community by specialist GPS, with more adequate mental health support."
The Tavistock and Portman NHS foundation trust has been approached for comment.
*Jason's name has been changed.
Featured image credit: Ted Eytan via CC BY-SA 4.0