A Lambeth sports-based mentoring charity for young men in the criminal justice system have been awarded a three-year grant of £96,000 from BBC Children in Need. ­­
The grant will help 3Pillars deliver sport sessions to support those who have had spent time in Feltham and Cookham Wood Young Offenders Institution (YOI) to reintegrate into society.
The 3Pillars Project was started by Mike Crofts, 36, in 2015 after leaving his position in the army while volunteering at Feltham YOI.
Crofts said: "This large grant allows us to re-engage with our core target group; working with young people in custody."
Jennifer Mustoe-Castle, 3Pillars COO, 31 added: "I think 3Pillars is really special, there's a real investment in young people from start.
"I like that we are able to support people on long term and intensive basis."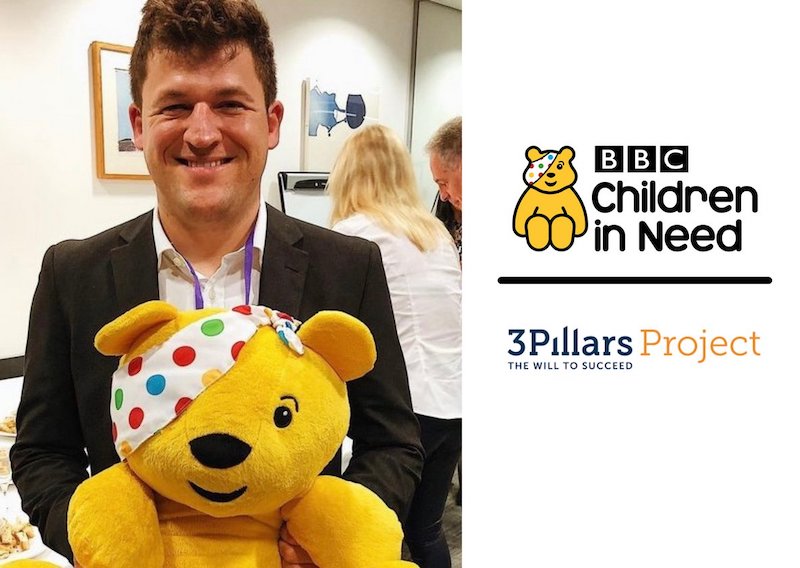 BBC Children in Need previously offered 3Pillars a smaller grant but awarded them this grant due to the positive impact they have had in Feltham and Cookham Wood.
As an avid rugby player, Crofts started teaching the sport in prison and saw the positive impact the sport was having.
The sports-based mentoring charity work with young men that have committed a range of offences from burglary, drug offences, gang crime to manslaughter and murder.
They have worked with a number of different prisons in south London including: Feltham, Wormwood Scrubs, Wandsworth, Stanford Hill and Cookham Wood.
The charity offers an eight-week in-custody course called 'Rugby Academy' that uses rugby to develop teamwork, communication, self-control and establishes long term relationships with the offenders.
It noticed that the men needed support after being released from prison as they are left with some money but often no place to stay.
Crofts also noticed that reoffending rates were high so wanted a post-release mentoring scheme to discipline them and made 'Fitness Academy'.
The Fitness Academy focuses on supporting the former prisoners to gain skills and qualifications to secure employment as well as engaging them in physical activity.
Leon who was released from Wormwood Scrubs in West London enrolled to the Fitness Academy is one of 3Pillars prime examples.
He said: "We learnt the skills, the fundamentals of rugby, but after the session we had half an hour in a circle, sitting in a group, and basically discussed our future, the steps to take to get to our goals and gave each other ideas."
The Children in Need grant helps 3Pillars Project run community sessions as part of the Fitness Academy.
The one of the latest community sessions was a trip to the Welsh Three Peaks last year where a group of apprentices and supporters completed the challenge.
For those who are interested in supporting 3PillarsProject, Mustoe-Castle has asked people to reach out via their social channels or website.
Featured image credit: 3Pillars