King Charles III joined his brothers and sister to stand ceremonial guard around the Queen's coffin at St Giles' Cathedral in Edinburgh.
There will be defining images to come in the days ahead but the sight of the Queen's four children quietly standing vigil, her coffin draped in the royal standard, adorned with a crown first worn by James V in 1540 and a wreath of her favourite flowers, will be hard to forget.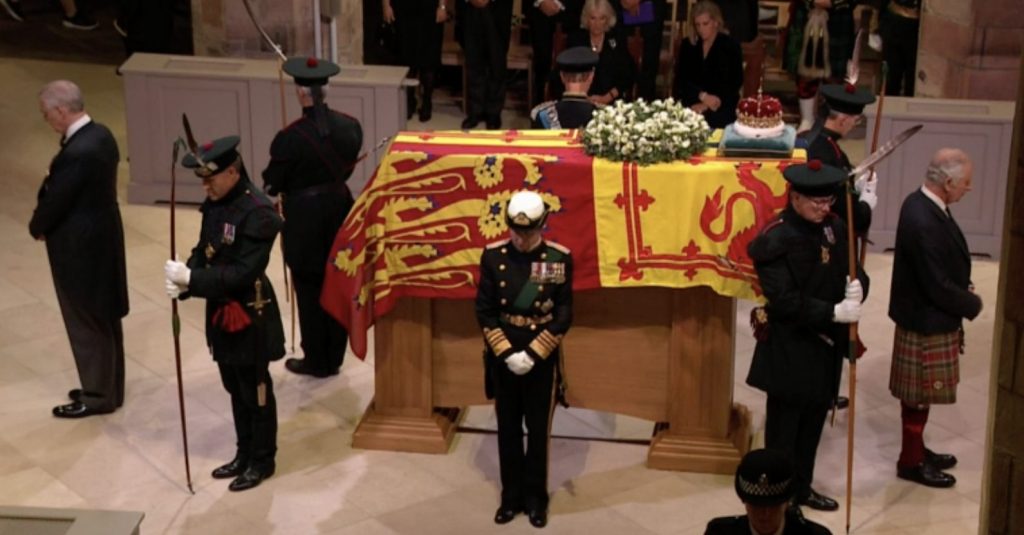 Hands bowed, as members of the public quietly passed them by, King Charles, Princess Anne and Princes Andrew and Edward spent ten minutes standing guard and were clearly moved by the moment, as Camilla, Queen Consort, and Sophie, Countess of Wessex, looked on.
The tradition – known as the Vigil of the Princes – goes back to the death of George V in 1936. When the Queen Mother died in 2002, her four grandsons, Charles, Andrew, Edward and David Armstrong-Jones, Princess Margaret's only son, carried out the duty.
Prince Edward and Princess Anne wore military uniforms but Prince Andrew, stripped of his honorary titles earlier this year amid the fallout of a sex scandal, wore a dark suit with military medals. King Charles III wore a kilt.
The Princess Royal becomes the first woman to be part of the vigil, which has until now been carried out by male-only members of the family.
It is expected both the Queen's grandsons and granddaughters may undertake similar vigils when the Queen lies-in-state at Westminster Hall from Thursday.
Meanwhile, police in Edinburgh estimate the queue to see the late Queen lie-in-rest now stretches over a mile, with 20,000 people waiting to pay their respects.