Crowds flocked to Buckingham Palace yesterday evening after hearing of Queen Elizabeth II's death.
Despite the rainfall, there were large crowds and plenty of flowers were laid as a tribute to the Queen.
The South West Londoner spoke to locals, former staff and tourists standing outside the gates of the Palace. 
Max Makin, an American national living in London, said: "It is just remarkable for someone to be the head of state for such a long period of time."
"I've been living here for about three years and so much has changed in terms of what Britain looked like from the beginning of her reign to now," he said.
Simara from Barnet told the South West Londoner: "If it was any other celebrity I don't think I would even bother. During the hard times, she was genuine and there was not any fakeness."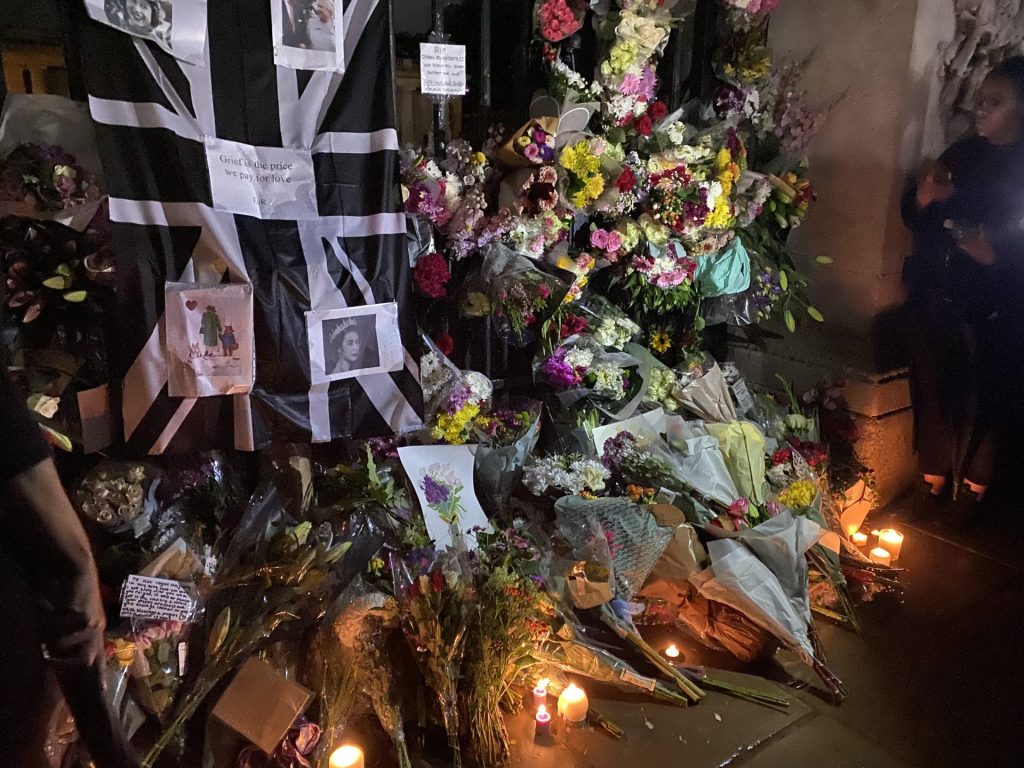 Garford Beck, Founder and Team Manager for EnglandFans FC, laid flowers on behalf of the EnglandFans FC support base.
Beck told the South West Londoner: "Whenever we do an EnglandFans FC football match, we print a match day programme. Every single time we printed a programme from page two we have always included a tribute to the Queen.
"Any events that happened during her reign, we acknowledged and always sent the programmes to the palace. We always received a reply."
"When she celebrated her 90th birthday we did a piece, and she sent me back a lovely personal letter from the Queen and it meant a lot to receive it", Beck said.
Laura Meister, from Indiana, USA, said: "I figured I would come down today to observe as I was very curious."
"I think people really like the Queen in the United States. She is very real and also comical."
Rachael Kitson, previously a civil servant at the Princess Anne Riding Club, said: "I worked in the Royal Mews for three to four years."
Kitson lives in Wales but was in London when the Queen's death was announced.
She recalled her experience of meeting the Queen: "She was an amazing woman and always lovely to her staff. She would always invite us over for Christmas."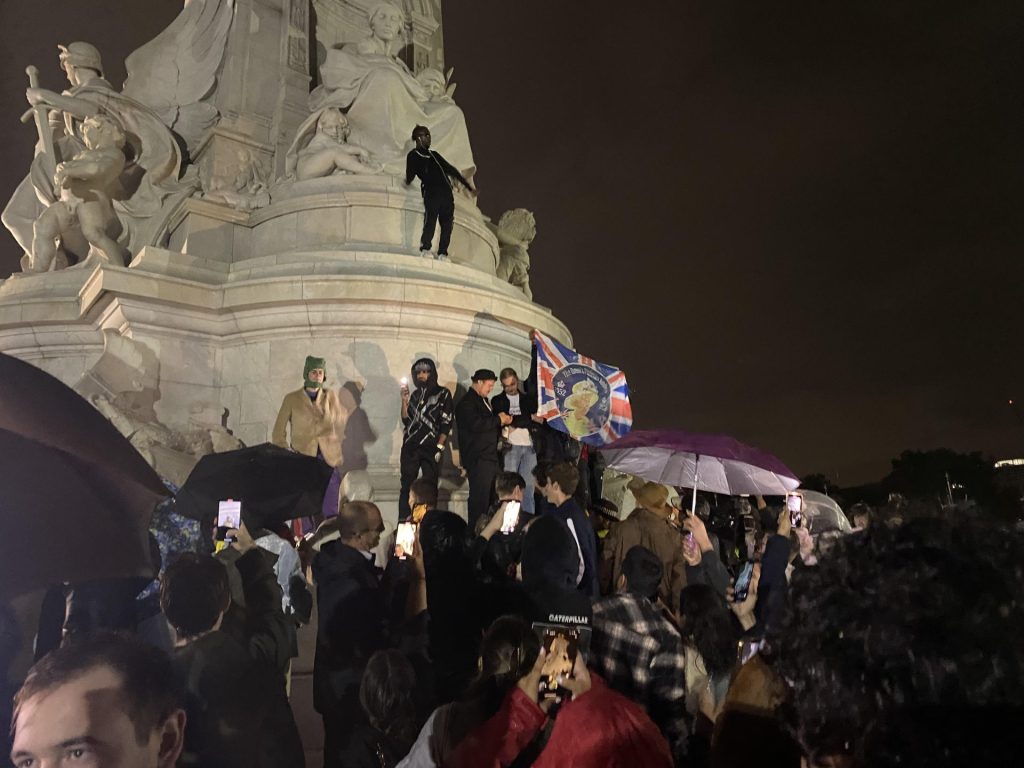 Demise O' Brien Storey, a tourist from Ontario, said: "I've been in London since Sunday and when the Royal Opera House performance was canceled I decided to trek down to the Palace."
She added: "The Queen stands out because she devoted all of her life to service and didn't have a life of her own."
"I wouldn't trade two years of my life for that experience. She is just a very honorable person."
Inna Tarpan, a Ukrainian national who has lived in London for three years, said: "I think it means a lot for the whole world because it is the end of the epoch. The history is in the making so we felt that we had to come here."
"The Queen is very popular in Ukraine. She is a beautiful symbol of monarchy which can still be kind to people and it is what differentiates British monarchy from all others."