Strike action continued today across London as nurses demonstrated at picket lines for a second consecutive day with more to come this month.
Nurses from the Royal College of Nursing (RCN) continued to strike today over pay and working conditions.
Neil Westerdale, a 59-year-old nurse practitioner, has worked in central London for 29 years, was at the picket line at Guy's Hospital to spread the word on the impact on nurses' lives.
He said: "We have had difficulty recruiting nurses because it's no longer an attractive proposition for people and a lot of nurses are seeking to go abroad rather than stay in the UK as it's not so economically viable.
"I think it is time for the government to really step in and start really giving a proper pay rise because it's not just about rewarding and increasing our pay packet but it's actually about making the commitment more attractive so that you can retain nurses.
"You can see the nurses on the picket line, a lot of them are young nurses with children.
"The cost of living in London is exorbitant."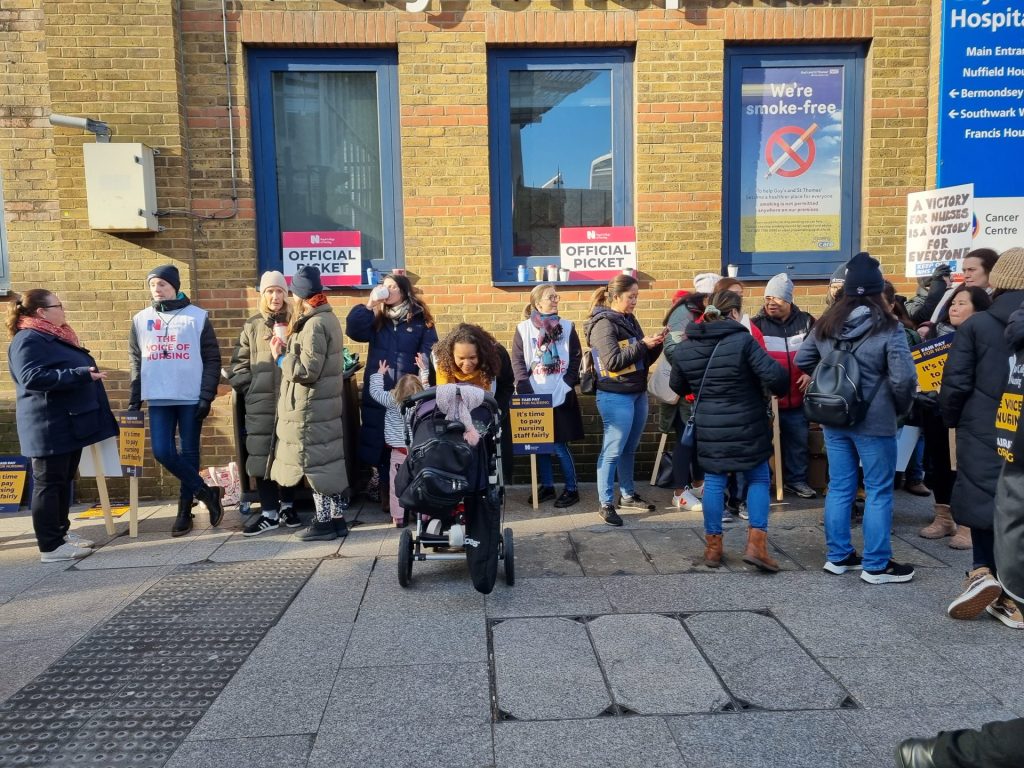 Mark Boothroyd, an emergency department staff nurse in central London, was the picket supervisor in front of St. Thomas's Hospital.
The 37-year-old claimed the lack of pay led to collapsing staff levels and more people leaving the profession, ultimately making it more difficult to provide safe care.
He said: "The government is saying that strike days are unsafe, but actually it is unsafe every day in the NHS because of the lack of funding, lack of investment.
"I can't come to work and do my job in good conscience, knowing that I can't do it safely."
While he understood that appointments were cancelled as a result, Boothroyd said it was no different from normal.
He added: "Even when there's no strikes, people are waiting hours, days for ambulances.
"The service isn't safe."
Health Secretary Steve Barclay visited Kingston Hospital yesterday, stating that only a minority of trusts are on strike but that the strikes made a big impact on patients due to appointment cancellations.
During the visit he said: "We've seen the impact in terms of appointments and patient procedures: 80,000 or so appointments cancelled and 11,000 inpatient operations in terms of the strikes today.
"So there is an impact on patients."
Barclay was also not confident about an agreement between parties, referencing negotiations which have been ongoing since April.
He added: "I don't think it's right to go back to last year, back to April, retrospectively. We should be looking forward to the pay review body that is taking evidence now and working constructively with the trade unions.
"We want to work constructively with the trade unions in terms of this evidence, and that's why we've been discussing these issues with them."
There was no confirmation of future strike date from nurses at the moment.