London house prices have continued to rise, raising questions over whether the next generation of house buyers will ever be able to afford a home in the capital.
In the last 12 months, house prices have risen by 2.2% in London – and they have surged consistently over the last 10 to 15 years.
In 2015 an average house in London cost £404,773 while in 2022, the average price of a house is £510,102.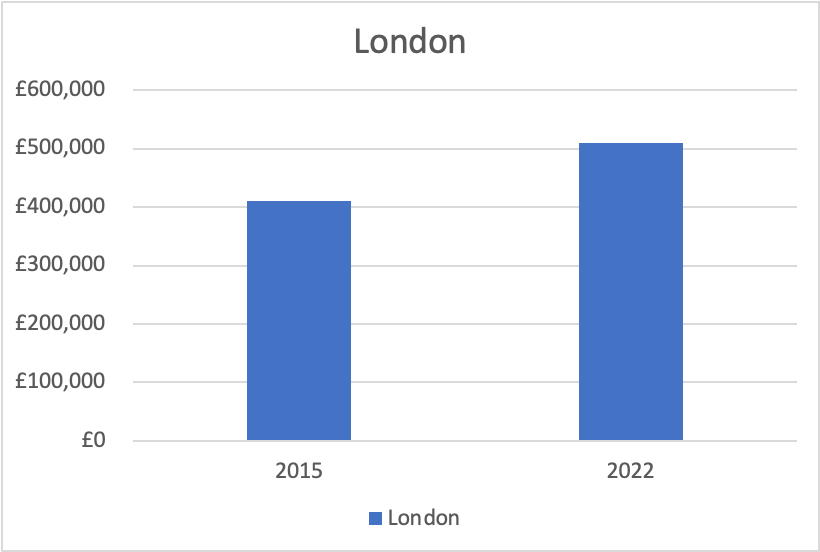 Tim Bannister, Rightmove's Director of Property Data, said: "High demand and a shortage of available stock are supporting a rise in prices and a new record average asking price this month.
"The rising cost of living is undoubtedly affecting many people's finances, especially those trying to save up enough for a deposit to get on the ladder or to trade up.
"However, despite rising costs and rising interest rates, the date right now shows demand rising across the whole of Great Britain, with many people determined to move as we head into the spring home-moving season."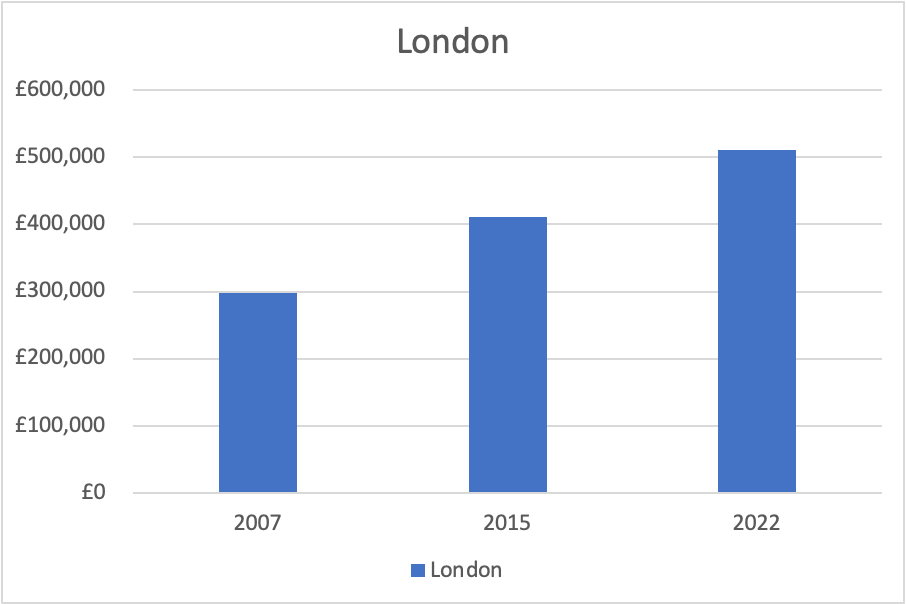 The graph above shows that it's not just since 2015 that house prices have been rising, as back in 2007, the average house price was below 300,000, compared to now.
In general, every borough in London has seen an increase in prices.
The cheapest area in London to purchase a house is Barking and Dagenham, with the average house costing £345,873.
Conversely, the average house price in London's most expensive borough Kensington & Chelsea is an eye-watering £1,403,815.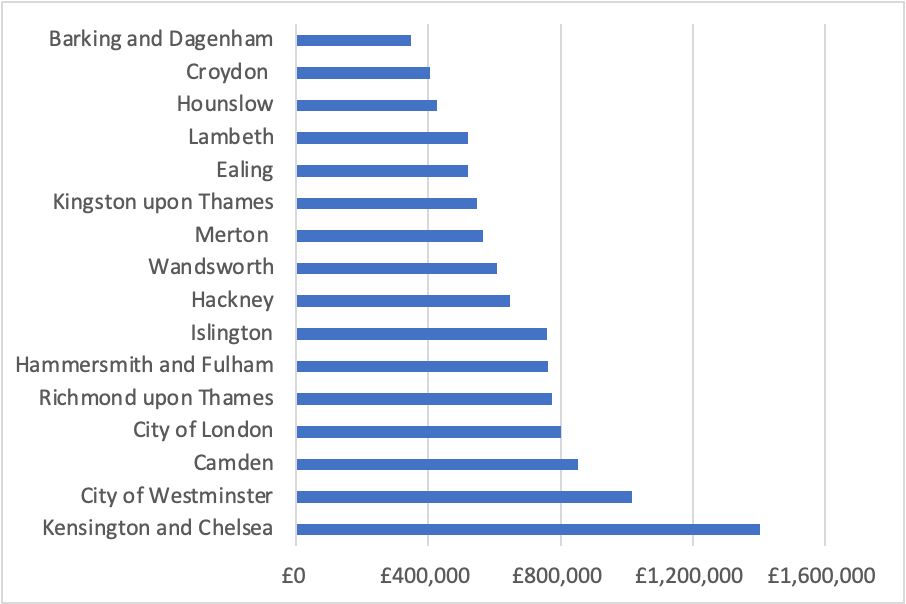 University student Lucy, 22, said: "I plan on buying a house in London but looking at how expensive they are and the process of obtaining one, it seems like an impossible plan.
"Even just to get enough money on the down payment of a house seems impossible.
"Not only does buying a house seem impossible, but we also need to look at the fact that everything is going up. Electricity is going up, public transport is going up, rent is going up and wages are still the same."
Sabrina, 24, said: "I want to purchase a house with my partner but with everything going up, we would have to stop going on holidays, stop going out every weekend, basically stop living to buy a house.
"We live in one of the most expensive cities in the world. I try to save as much as I can, and it just seems like it isn't enough."