Whenever Édouard Louis's father opens the door in Who Killed My Father, light from a kinder world breaks into the old family home, revealing a bare stage peppered with fist-shaped holes in the wall.
He only ever opens the door for a cigarette; the father was never content with seeing those who had what he didn't, and the light is never present without the acrid scent of smoke wafting over the audience.
Hans Kesting seems at home in this latest production under Ivo Van Hove's direction, playing both the crippled father and the painfully verbose son.
Based on Louis's letter to his father, the script is similarly one-sided, with Kesting spending far more time as the son while he narrates a fractured childhood to a similarly broken adult.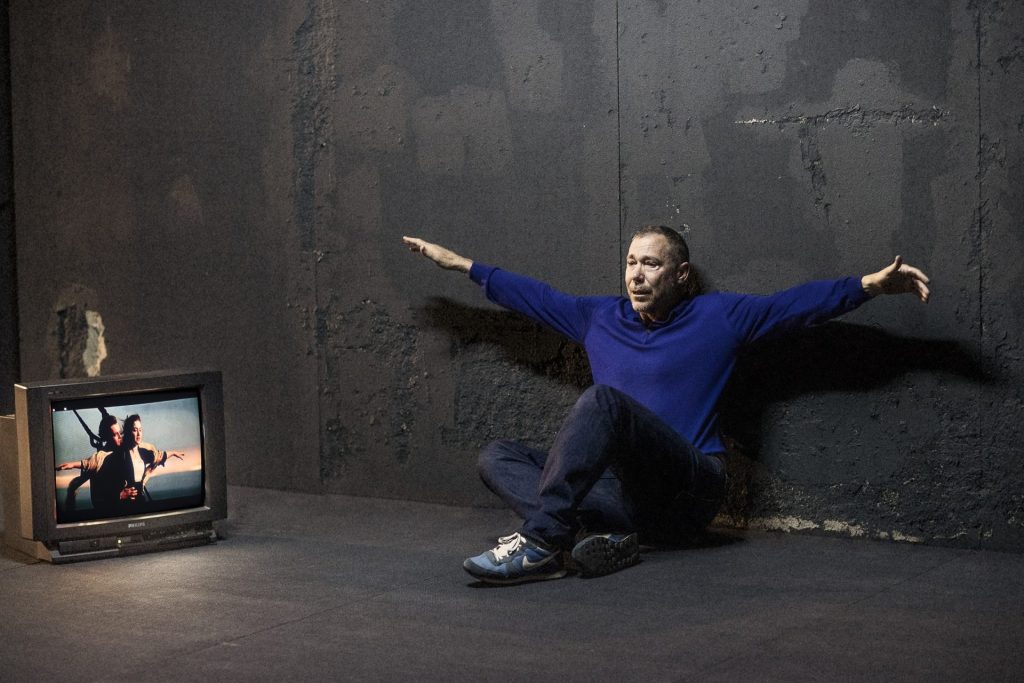 His transformations into the father are a slow, humiliating experience, as he huddles his arms underneath a dirty jumper, defensively retreating into himself while pushing outwards to simulate a bloated stomach.
He stoops, a remnant of the work accident that crippled him.
The politics of a gay man returning to see his father as a victim of French industry are brought home by Kesting's monologue, which carries an intensity that sells his desperation to get through to whatever is left of his father.
The two men portrayed by one are physically incapable of looking at each other, as most of us are when talking about toxic masculinity.
And it is toxic, not just because of the self-destruction but because of the pervasiveness.
Kesting's two men are fragments of a poisoned family, but beyond them is the wife and mother who is only ever quoted by the son.
She left, leaving behind a uniquely masculine space.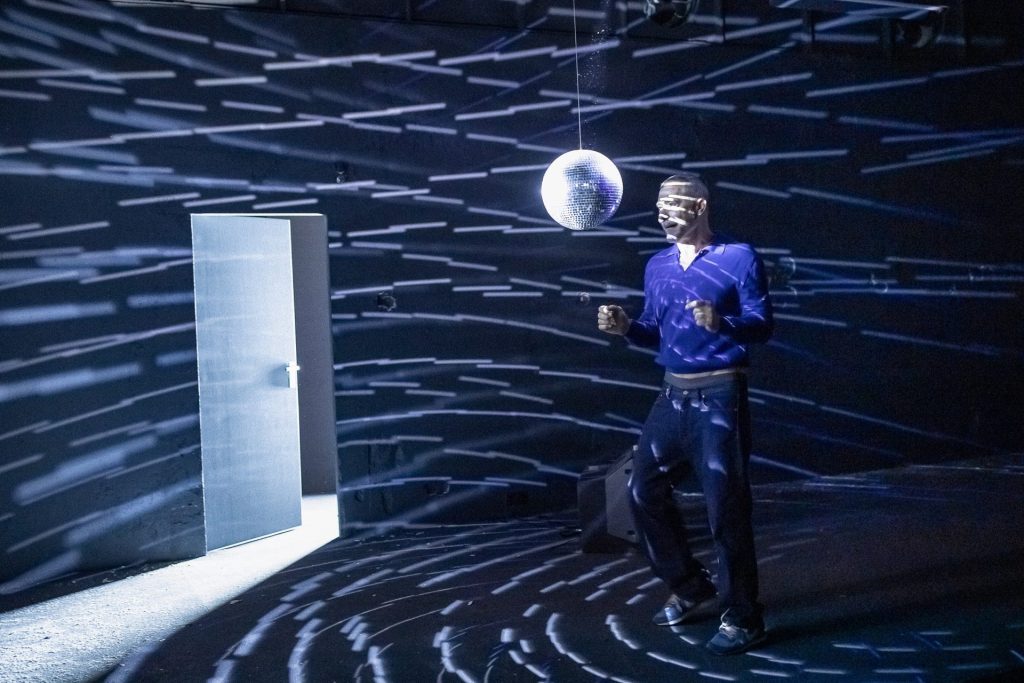 The standout moment of the 90-minute production is the son's desperate attempt to get his father's attention using a dance routine, which is a painfully accurate depiction of childish cringe rammed home by the intrusion of Aqua's Barbie Girl.
Other tear-jerking moments include the struggle between a man determined to have a masculine son, and a son determined to have a copy of the film Titanic, which invokes all the half-forgotten childhood obsessions that we think we leave behind in adulthood.
Outside of a more explicitly political section of the monologue that feels like a separate script, Who Killed My Father provides a heart-wrenching dive into a corrupted male soul and what those around him need to do to live with or escape it.
Young Vic, 7-24 September
Image credit: Internationaal Theater Amsterdam