With the festival falling on a Monday this year, London's Halloween events and club nights the weekend before will be a phantasmagoria of musical madness.
We've picked a top 10 list of themed Halloween events, parties and club nights in east and south east London on Halloween weekend.
Here's to hoping you're not that person who has "no body" to go with…
FRIDAY 28 OCTOBER
1. Ghosts of the 90s, The Little Orange Door, Clapham (6pm-1am, £10)
This Clapham cocktail bar will double as a time machine for Halloween, with a nostalgic all-90s playlist, retro video games, glow sticks and a roaming photo booth.
Grab your wackiest vintage garments and rock up from 6pm to hear some Britney, Justin Timberlake and many more 90s icons.
2. We Wanna Party: Amapiano x Afrobeats x Afro House Halloween Special, Brixton Jamm (6pm-4am, £9-12)
Brixton Jamm's celebration of tribal sounds, amapiano, afrobeats and afro house will bring the Halloween heat to this independently owned club and courtyard terrace, with street food vendors serving wraps, burgers, wings and vegan options.
For tasty food and tastier beats, head over to Brixton Road from 6pm.
3. Cirque du Soul, Clapham Grand (10.30pm-3am, £15-26)
This Halloween-themed circus rave will transform the Grade II listed building from a Victorian entertainment palace into a frightening phantom fest, complete with rampaging killer clowns, rabid bats and zombies.
DJs playing house, breaks, techno and club bangers will provide the sinister soundtrack to this creepy costume party.
4. Ghoul Talk, Corsica Studios, Elephant & Castle (11pm-6am, £6-18)
The spirits have possessed Corsica's weekly Friday night promoters Small Talk, who transform into Ghoul Talk for their Halloween event. 
Sending tremors through the iconic railway arch venue, DJs Fafi Abdel Nour, Giulia Tess, Floorless, Katiusha, Hollick, Meku and Jazz will hypnotise ravers with leftfield electronic sounds until the early morning.
SATURDAY 29 OCTOBER
5. The Cause Halloween: A Nautical Nightmare, Temple Pier/Docklands (12pm-2am, £8.50-25)
The Cause are out to cause havoc with a terrifying lineup ranging from dirty house to industrial techno and hardcore at the scarier end of the electronic music spectrum.
After a boat party from Temple Pier to Greenwich, ravers will hop into a cable car over the London skyline to deliver them to their final destination at The Cause's new Docklands industrial venue.
With sets from The Ghost, Jennifer Loveless, Martyn Bootyspoon, Luca Lozano, Heléna Star, Andy Blake, Alien Communications, Katya and more surprise DJs to come, you're in for a real fright.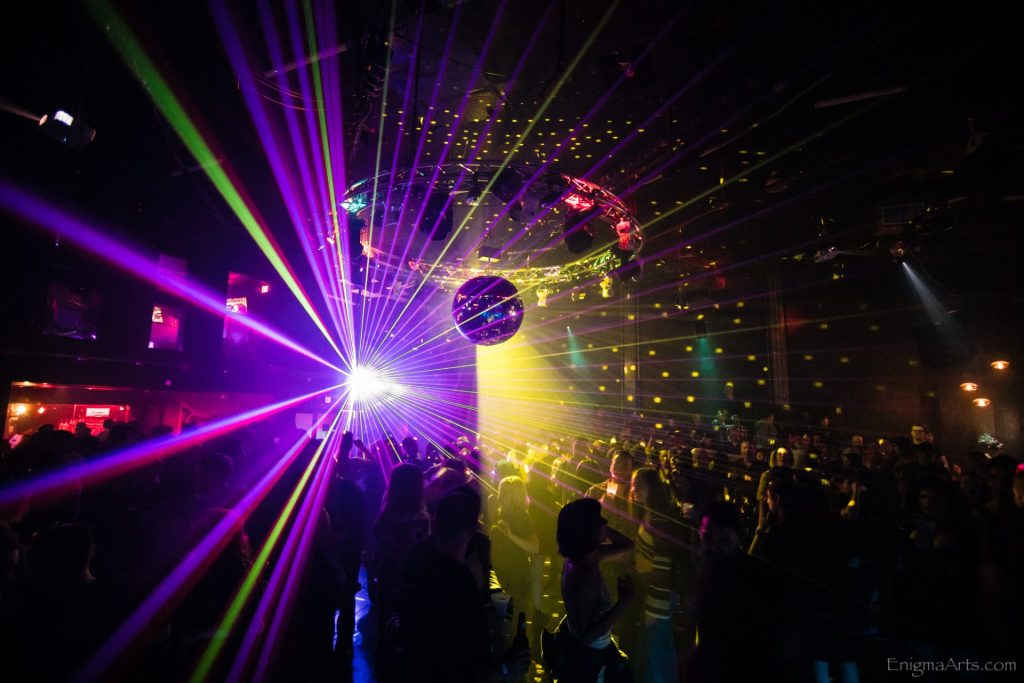 6. Cafe Mambo Ibiza Classics, Q Shoreditch (6pm-3am, £10-35)
Shoreditch's Vegas-style luxury lounge will be possessed by the Ibiza spirit, with a White Isle-inspired house and disco soundtrack.
It'll also be transformed into a hellish dungeon with full production and live performers, sending chills through the Balearic airwaves.
7. Toy Tonics Halloween Jam, Phonox, Brixton (9.30pm-4am, £5-20)
German house and disco label Toy Tonics return to Brixton's Phonox with its label staples pumping out tunes through the club's notoriously powerful soundsystem.
Its world-class laser light displays will be sure to ward off even the most unrelenting of spirits this Halloween.
8. Viva Reggaeton Halloween Special, Lightbox, Vauxhall (11pm-6am, £9-17.20)
London's weekly reggaeton party will take over three rooms at Vauxhall's Lightbox, with resident DJs and special guests playing old school and current reggaeton hits.
Room 2 will showcase tech, afro, Latin and vocal house while room 3 will play pop bangers from Rihanna, Beyonce, Kanye West, Ariana Grande and more.
SUNDAY 30 OCTOBER
9. Art of Dark Halloween, Studio 9294, Hackney Wick (10am-11pm, £10-22.50)
Hoxton label and collective Art of Dark are throwing a 13-hour day-to-night party across two rooms at Studio 9294.
Romanian duo Praslesh will be headlining with a freakishly long five-hour set reverberating between the haunted walls.
10. Bashment X Afrobeats South London Halloween Party (9pm-4am, £5-15)
To get your bashment, afrobeats, dancehall, soca, hip hop and RnB fix this Halloween, head to Peckham's Ruby Lounge.
The event is packed with activities including a free trick or treat, Halloween makeup, a 360-degree photo booth, and a £100 cash prize for the best costume.
Featured image credit: GoToVan via Flickr under CC BY 2.0 licence